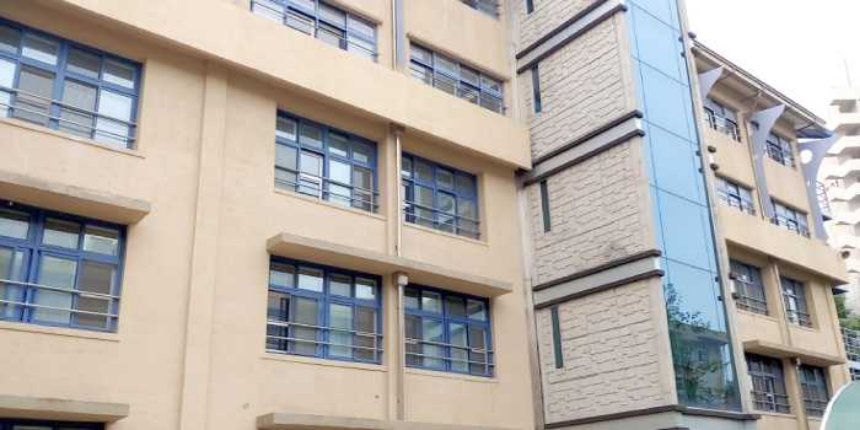 KVPY Exam Centres 2018 - The list of exam centres for KVPY has been announced by Indian Institute of Science, Bangalore. The exam will be held online on November 4, 2018 across 99 cities in India. KVPY exam centres are allotted to students as per their preferences filled in application form. Candidates have to enter four choices of KVPY 2018 exam centres while applying. The complete list of exam centres is provided here. Candidates can check the list to make their preferences of KVPY exam centres. On the day of exam, test takers have to reach their allotted KVPY exam centre 2018 along with their admit card. It is advisable for candidates to reach the KVPY 2018 exam centres before time on the day of the KVPY exam to complete the formalities and avoid hassles. Go through the entire article to check the complete list of KVPY exam centres 2018, besides exam schedule and important instructions. 
Latest: Download KVPY Answer key 2018
                           Check KVPY Cutoff                                                        
JEE Main Sample Paper
Download Free Sample Paper For JEE Main
Download Now
KVPY Exam Centres 2018 -Exam Schedule
Stream

Shift

Timings

Reporting timings to the centres

Duration

Day and Date

stream

Morning shift

9:30 am – 12:30 pm

8:30 AM

3 hours for each paper

November 4, 2018 (Sunday)

SB/SX stream

Evening shift

2:00 pm to 5:00 pm



KVPY Exam Centres 2018 - Important Instructions
Candidates have the option to select four choices from the list of KVPY 2018 exam centres at the time of filling the KVPY 2018 application form

The exam conducting authority will be allotting the exam centres in order of preference chosen by candidates and availability of seats

Candidates appearing for KVPY 2018 should not forget to carry their admit card in original as well as photocopy while appearing for the examination

The admit card will include candidates' name, photograph, signature as well as allotted exam centre details such as test centre name and address. In addition, other important instructions are also mentioned on the hall ticket

Candidates must read all instructions for KVPY exam centres 2018 mentioned on their admit card and should follow the instructions to avoid any discrepancy that may create hassles

Candidates are not allowed to carry any electrical items/gadgets or study materials inside the examination hall. If any candidate is found carrying any material that is not allowed, their candidature will be cancelled on the spot

Also, the exam centre officials are not accountable for the loss of any material outside KVPY exam centre 2018
List of KVPY Exam Centres 2018 
The name and address of KVPY exam centres 2018 are mentioned on KVPY admit card. Candidates must check their venue beforehand and in case of any discrepancy, they should contact the concerned authorities. The KVPY 2018 will be conducted in the following cities. 
KVPY 2018 Exam Cities
| | | | | | |
| --- | --- | --- | --- | --- | --- |
| Cities | States | Cities | States | Cities | States |
| Patna | Bihar | Varanasi | Uttar Pradesh | Kanchipuram | Tamil Nadu |
| Dhanbad | Jharkhand | Dehradun | Uttarakhand | Nagercoli | Tamil Nadu |
| Jamshedpur | Jharkhand | Rajahmundry | Andhra Pradesh | Salem | Tamil Nadu |
| Ranchi | Jharkhand | Tirupathi | Andhra Pradesh | Agra | Uttar Pradesh |
| Bhubaneshwar | Orissa | Vijayawada | Andhra Pradesh | Allahabad | Uttar Pradesh |
| Rourkela | Orissa | Visakhapatnam | Andhra Pradesh | Ghaziabad | Uttar Pradesh |
| Naharlagun | Arunachal Pradesh | Belagavi | Karnataka | Greater Noida | Uttar Pradesh |
| Guwahati | Assam | Bengaluru | Karnataka | Kanpur | Uttar Pradesh |
| Tezpur | Assam | Bidar | Karnataka | Lucknow | Uttar Pradesh |
| Shillong | Meghalaya | Chikkamangaluru | Karnataka | Noida | Uttar Pradesh |
| Agarthala | Tripura | Davanagere | Karnataka | Kolhapur | Maharashtra |
| Asansol | West Bengal | Dharwad | Karnataka | Mumbai | Maharashtra |
| Burdwan | West Bengal | Haliyal | Karnataka | Nagpur | Maharashtra |
| Durgapur | West Bengal | Hassan | Karnataka | Nashik | Maharashtra |
| Kolkata | West Bengal | Hubballi | Karnataka | Navi Mumbai | Maharashtra |
| Siliguri | West Bengal | Kalburagi | Karnataka | Pune | Maharashtra |
| Chandigarh | Chandigarh | Mandya | Karnataka | Thane | Maharashtra |
| Delhi | Delhi-NCR | Mangaluru | Karnataka | Amaravati | Maharashtra |
| Ambala | Haryana | Mysuru | Karnataka | Aurangabad | Maharashtra |
| Faridabad | Haryana | Shivamogga | Karnataka | Bhopal | Madhya Pradesh |
| Gurgaon | Haryana | Udupi | Karnataka | Indore | Madhya Pradesh |
| Karnal | Haryana | Hyderabad | Telangana | Panaji | Goa |
| Kurukshetra | Haryana | Alappuzha | Kerala | Ahamedabad | Gujarat |
| Jammu | Jammu & Kashmir | Ernakulam | Kerala | Anand | Gujarat |
| Jalandhar | Punjab | Idukki | Kerala | Rajkot | Gujarat |
| Ludhiana | Punjab | Kannur | Kerala | Vadodra | Gujarat |
| Mohali | Punjab | Kasaragod | Kerala | Bilaspur | Chhattisgarh |
| Patiala | Punjab | Kollam | Kerala | Raipur | Chhattisgarh |
| Ajmer | Rajasthan | Kottayam | Kerala | Puducherry | Puducherry |
| Jaipur | Rajasthan | Kozhikode | Kerala | Chennai | Tamil Nadu |
| Jodhpur | Rajasthan | Malappuram | Kerala | Coimbatore | Tamil Nadu |
| Sikar | Rajasthan | Palakkad | Kerala | Madura | Tamil Nadu |
| Pathanamthitta | Kerala | Thiruvananthapuram | Kerala | Thrissur | Kerala |
Questions related to KVPY