KVS Admission Class 1 2024 - Kendriya Vidyalaya Sangathan (KVS) announces the dates for Kendriya Vidyalaya admission class 1. The KVS class 1 admission 2024 registration process will begin in March 2024. Students can complete the KVS class 1 registration process 2024 in online mode. The KVS admission schedule for class 1 will be made available on the official website - kvsangathan.nic.in.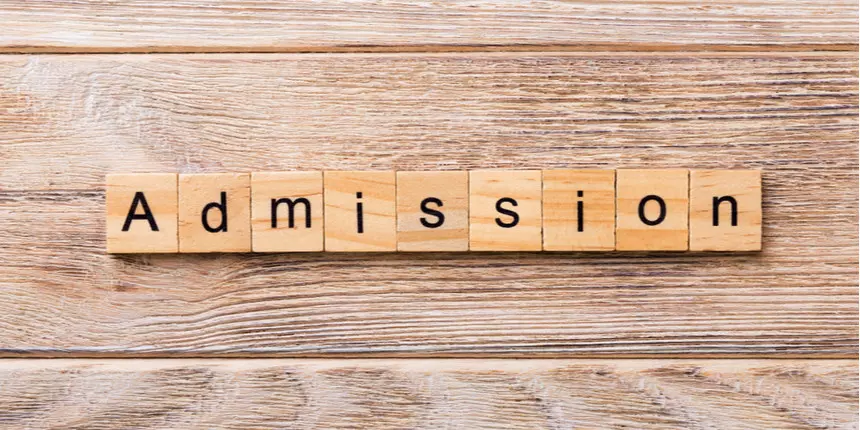 Kendriya Vidyalaya Admission 2024 for Class 1 - Check Admission List Here
The KVS admission class 1 will be based on an online lottery and priority category system. There will be no test or exam for it. Read the complete article to learn about the KVS admission process 2024 for class 1, age eligibility criteria, important dates and more.
KVS Class 1 Admission 2024 - Important Dates
The KVS schedule for class 1 in 2024 will be released online. Below, we have given the tentative dates related to Kendriya Vidyalaya admissions 2024 for class 1. Parents and students are advised to go through the same to know all the important information about Kendriya Vidyalaya admissions 2024 for class 1.
KVS Class 1 Admission Schedule 2024
| | |
| --- | --- |
| Events | Dates |
| KV Advertisement for Class 1 Admission | March 2024 |
| Online Registration for KV 1st class admission | March 2024 |
| Last Date to Submit KVS Online Form for Class 1 | April 2024 |
| Declaration of Provisional Selection and Waitlist of Registered Candidates | April-May 2024 |
KVS Class 1 Admission Procedure 2024
Here, we have given an overview of the KVS class 1 admission process in 2024:
Register and fill out the KVS class 1 application form on - kvsangathan.nic.in.

Download KVS 1st Class admission list 2024.

Submit the documents to the respective KV school (if selected).

Pay the fees and start studying.
Kendriya Vidyalaya Class 1 Admissions 2024 - Eligibility Criteria
Nationality

The children of Indian nationals can apply for Kendriya Vidyalaya Admission 2024.

The children of Foreign Nationals who are located in India for any reason are also eligible for KVS admission in 2024.

Age limit

A child must be 6 years old as of 31st March in the academic year in which admission is sought for Class I. (A child born on 1st April should also be considered.)

The maximum age limit can be relaxed by two years in case of differently-abled children by the principal.




*As per mandate of NEP 2020 entry age for Class I has been revised to 6+ years with effect from Academic Session 2022-23.
How to Apply for KVS Class 1 Admission 2024?
It is required to apply online for kvs admission for class 1 through the official website- kvsangathan.nic.in. The KVS application form 2024 has to be submitted in online mode only. Parents must register online, fill out and submit the KVS application form for 2024.
Steps for KVS Class 1 Registration 2024
Visit the official website of KVS - kvsangathan.nic.in.

Click on the 'New Registration' button.

Read the instructions carefully and enable the checkbox of declaration, then click on 'Proceed'.

The KVS registration window will open on the screen.

Enter the name of the child, parent's name, date of birth, e-mail ID, mobile number and other details in the appropriate fields.

Enter the captcha code as shown and click on the 'Register' button.

An OTP will be sent to the entered mobile number. Enter the same and submit to confirm the contact details.

Login details will be shown on the screen.

Note them down and keep them safe for further reference.
Steps for Filling and Submitting KVS Class 1 Application Form 2024
After successful completion of the KVS registration process, the next step is to fill and submit the online KVS application form. Read the instructions given below to know how to proceed after completing the registration process.
Click on the 'Login' tab given on the homepage of - kvsangathan.nic.in.

Enter the login details that were generated after completion of the registration process. Then click on the 'Login' button.

KVS class 1 application form 2024 will open on the screen.

Fill out the details very carefully ensuring that there are no mistakes in the details entered.

Now click on the 'Next' button. Select the choice of schools from the list provided there.

Students can select up to 3 schools for KVS admission 2024.

Upload scanned copy of coloured photograph and DOB certificate, as per the size and dimensions guidelines.

Click on the 'Preview' button and check the details entered carefully. Edit it, if any information or details need to be changed or corrected.

Finally click on the 'Submit' button.

An OTP will be sent to the registered mobile number.

Note down the generated application submission code shown on kvsangathan.nic.in. 2024.
Documents Required for Class 1 KVS Admission 2024
Students will have to submit the prescribed documents along with the KVS application form.
Given below is the list of required documents:
Birth Certificate or proof of DOB

Passport Size photo of the child

Residence Proof

SC/ST/OBC certificate

EWS/BPL certificate

An affidavit in the case of a Single Girl Child

Service certificate of employee

Proof of the relationship of a child's parents with grandparents.
Guidelines for Submitting Documents
All the documents must be uploaded in pdf or jpg format.

Photos need to be uploaded in JPG format.

The size of all files should not exceed 256 KB.

Make sure that the mobile number and email ID are valid and correct.

After successfully submitting the filled KVS application form for class 1, parents can check the application status by logging in using their email ID and enrollment ID.
Kendriya Vidyalaya Class 1 Admission 2024 - Reservation System
Out of the total 40 seats in each class and each KV, 10 seats are reserved for SC, ST, and Physically Disabled category students. The detailed Kendriya Vidyalaya admission 2024 for class 1 reservation system is given in the following table:
Kendriya Vidyalaya Reservation System
| | |
| --- | --- |
| Category | Reserved seats |
| Right to Education (RTE). | 25% |
| Scheduled Caste (SC) | 15% |
| Scheduled tribes (ST) | 7.5 % |
| Other Backward Classes (OBC-NCL) | 27% |
| Physically disabled (PH) | 3% |
Sequence of Admission to Class 1 Kendriya Vidyalaya
The following sequence is adopted for KVS class 1 fresh admissions:
First Lot: 10 seats (out of 40 seats) in KVS Class I per section are to be filled as per RTE Provisions (25% of seats) and these 10 seats will be filled by draw of lots from all applications received of SC/ST/EWS/BPL/OBC (Non-Creamy Layer) /Differently abled taken together who are residents of neighbourhood.

Second Lot: Lottery for Differently Abled Candidates of SC/ST/OBCNCL/Unreserved is to be conducted as per Priority Category.

Third Lot: Remaining seats (after deducting RTE and Differently Abled applicants, if any) will be filled as per the existing Priority Category of Cat-1 and Cat-2 (Cat-1 to Cat-3 in case of Project/IHL KV) only up to the sanctioned strength or till all the registered candidates from Cat-1 and Cat-2 (Cat-1 to Cat-3 in case of Project/IHL KV) is filled.

Fourth Lot: The total number of SC/ST/OBC-NCL will be counted from the admitted summary of RTE, DA, Cat-1 and Cat-2 (Cat-1 to Cat-3 in case of Project/IHL KV) admissions done till the third phase. Thereafter, the shortfall in the seats reserved for SC/ST/OBC-NCL, if any, shall be covered by admitting SC/ST/OBC-NCL applicants as per the order of priorities of admission, irrespective of the sanctioned strength.

Fifth Lot: After all these processes, if the sanctioned strength is not filled and seats are vacant, applicants from Priority Cat-3 (Cat-4 in Project/IHL KV) onwards will be taken up for admission as per the existing priority list for unreserved seats only. The unfilled leftover reserved seats for RTE/SC/ST/OBC (NCL) should be kept vacant.
Apply for Region-wise Kendriya Vidyalaya Admission 2024