GSEB HSC Topper 2020 List - Check Gujarat Board 12th Toppers Names, Marks, Ranks & Schools
GSEB HSC Topper 2020 - Gujarat Board announces GSEB 12th toppers details after the result. GSEB HSC science toppers 2020 was announced on May 17, 2020, after GSEB 12th result 2020 declaration. Similarly, Gujarat board 12th toppers 2020 of commerce and arts stream will be announced along with the result in the last week of May 2020. Around 5 lakh students appeared for GSEB 12th exams conducted from March 5 to 21, 2020. Along with the GSEB HSC toppers 2020, the board will also release the statistics like top performing district, a number of students appeared and more. Students who score the highest marks emerge as GSEB 12th toppers. Last year, 99.9% was the highest mark in Gujarat board. Stay tuned to know more about GSEB HSC toppers 2020, their school, rank, score, etc.
Latest -
June 15- GSEB 12th commerce result and Gujarat board HSC arts result declared!
GSEB 12th Science Result Declared. Rajkot district secured the highest pass percentage. Students of Maths group scored better with 76.62% than the Biology group which scored 68.21 %.
Stay up-to date with GSEB HSC News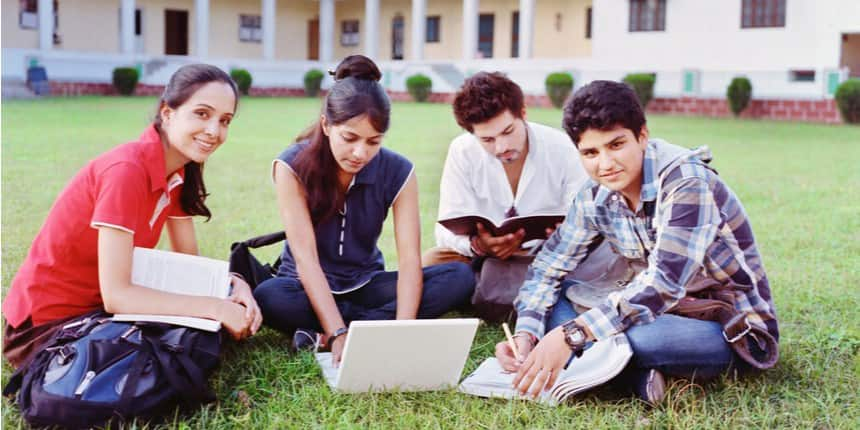 GSEB HSC Toppers 2020 - Name, Rank, School, Score
GSEB 12th toppers 2020 detailed to be announced soon for science, commerce and arts stream. The same will be updated below:
GSEB HSC Science Toppers 2020
| | | | |
| --- | --- | --- | --- |
| Rank | Name | Score | School |
| 1 | Neha Yadav | 98.86 | Rashtra Bharti Hindi Shala, |
| 2 | To be announced | - | - |
| 3 | To be announced | - | - |
GSEB 12th Science District-wise Pass Percentage
| | | |
| --- | --- | --- |
| District | Total Students Appeared | Pass Percentage |
| 1- Ahmedabad (R) | 8691 | 74.58 |
| 2- Ahmedabad (R) | 6253 | 77.91 |
| 3- Amreli | 1794 | 65.16 |
| 4- Kutch | 1288 | 74.69 |
| 5- Kheda | 2602 | 63.64 |
| 6- Jamnagar | 2113 | 80.88 |
| 7- Junagadh | 4006 | 72.19 |
| 8- Dang | 311 | 68.81 |
| 9- Panchmahal | 1704 | 52.93 |
| 10- Banaskantha | 4094 | 76.6 |
| 11- Bharuch | 3399 | 63.14 |
| 12- Bhavnagar | 5269 | 80.81 |
| 13- Mahesana | 4719 | 78.17 |
| 14- Rajkot | 8479 | 84.69 |
| 15- Vadodara | 6493 | 73.86 |
| 16- Valsad | 4946 | 55.7 |
| 17- Sabarkantha | 2815 | 66.32 |
| 18- Surat | 14617 | 77.25 |
| 19- Surendranagar | 1678 | 79.68 |
| 20- Centraladmn (1) | 841 | 59.22 |
| 21- Anand | 4680 | 62.05 |
| 22- Patan | 2193 | 74.92 |
| 23- Navsari | 4799 | 65.06 |
| 24- Dahod | 1601 | 33.23 |
| 25- Porbandar | 445 | 69.89 |
| 26- Narmada | 769 | 36.93 |
| 27- Gandhinagar | 5118 | 73.9 |
| 28- Tapi | 1319 | 41.09 |
| 29- Aravalli (Modasa) | 1855 | 62.26 |
| 30- Botad | 862 | 81.09 |
| 31- Chhota Udepur | 919 | 32.64 |
| 32- Devbhumi Dwarka | 448 | 75.67 |
| 33- Gir Somnath | 1757 | 69.38 |
| 34- Mahisagar (Lunavada) | 1427 | 48.35 |
| 35- Morbi | 2086 | 82.41 |
| 36- Central Admn (2) | 104 | 54.81 |
| Total | 116494 | 71.34 |
GSEB HSC Commerce Toppers 2020
| | | |
| --- | --- | --- |
| Rank | Name | Score |
| 1 | To be announced | - |
| 2 | To be announced | - |
| 3 | To be announced | - |
GSEB HSC Arts Toppers 2020
| | | |
| --- | --- | --- |
| Rank | Name | Score |
| 1 | To be announced | - |
| 2 | To be announced | - |
| 3 | To be announced | - |
Questions related to GSEB HSC
Showing 30 out of 30 Questions