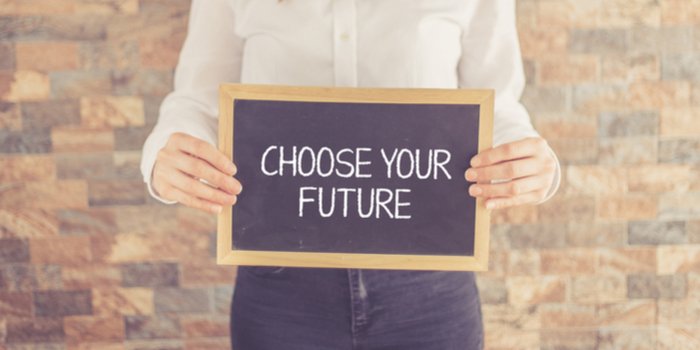 Medical vs Hospitality – Which is better? : Students after Class 12 find themselves acquainted with a plethora of careers to choose from. Students get confused in what to choose. An assortment of courses, all specializing in something and offering something. In this swarm of professions, two courses which stand out are Medical and Hospitality. Thus, students often find themselves torn between these two and asking themselves Medical vs Hospitality – which is better? This article compiles information about medical and hospitality so that you can choose what is best for you. Read the complete article to enable yourself in making a more informed career decision.
Medical vs Hospitality
Given below are some qualities you must have in order to be comfortable and interested in the career path you choose, medical or hospitality
Why Medical?
Does working for betterment of people sound like something you would want to do? Being clean, disciplined, focused and learned is required out of the profession. You need to have confidence and you must know what you are doing. Working at mind crushing problems during diagnosis and sometimes working at late hours or odd times is common in this profession too. If you want a profession challenging you every day and giving you options to grow, Medical Sciences is best for you.
Why Hospitality?
"The guest is equivalent to God" is one of the most famous and often repeated mantra in India and children are nurtured with this ideology. If you like this ideology and want to make a career in hospitality and management, this course is right for you. Hospitality requires an individual to take care of public and making sure they are safe and managed in a restaurant, hotel or entertainment facility. An integration of Commerce, Economics, Business administration supply chain management and logistics, Hospitality gives you an option of gaining hands on practical knowledge.
Medical vs Hospitality – A side by side comparison.
Particulars

Medical

Hospitality

Field of Study

Includes courses related to Medical Sciences, like, Radiology, Dialysis, Gynecology etc.

Includes courses related to hospitality management, like, hotel operation, hospitality management communication, catering, financial management, travel and tour operation.

Requirements for Profession

Requires an individual of a technical mind as the medical field offers mind crushing problems during diagnosis and a challenging career profile. Being able to work under pressure and have a commanding personality is needed.

Creative minded people are more comfortable with this profession. Individuals being able to take charge and handle social situations are needed. Crisis management and risk-taking ability should be inculcated in an individual for this profession.

 

Income in Medical vs Hospitality

Income depends on qualifications and work experience.

Income is strongly influenced by creativity and work experience.
How to pursue Medical?
In order to pursue a career in medical sciences, one must choose PCB in science stream in their 11th and 12th grade. After making the foundations strong, choose which field of medical sciences you want to go in. After completing class 12, you can appear for several entrance exams like AIIMS MBBS, NEET-UG, JIPMER, GPAT etc. Medical graduation is of 5.5 years in India. There are various field of studies in medical sciences you can go for. Some of the most popular fields are Obstetrics and Gynecology, Geriatric medicine, Radio-diagnosis etc. Here is a list of top medical colleges in India
Top 10 Medical Colleges
How to pursue Hospitality?
After clearing away the tumult of Medical vs Hospitality – which is better?, if your decision lands up on hospitality, there are various way you can make it into this career. You will have the freedom of choosing whichever you stream you want to for a career in hospitality, provided english is studied till class 12. After completing your class 12, you will be required to take a hospitality course in you higher education. You can select from various hospitality courses like : Diploma in Hotel Management, Bachelor of Hotel Management, B. B. A in Hotel and Management, B. Sc. in Hotel Management and Catering etc. In order to take admission in any of the Hospitality courses, you will need to clear the entrance exams like MAH HM CET, WGSHA, IIHM eCHAT, NCHMCT JEE, STEP etc. Here is a list of top hospitality colleges in India
Top 10 Hospitality Colleges List
Job Prospects in Medical vs Hospitality
Both the fields offer very demanding and challenging career paths which are branched out into varied fields. Employment opportunities, job security and income are some of the things that students must keep in mind when choosing a career path in Medical vs Hospitality
Job Prospects in Medical
If you don't wish to be a physician or a surgeon, there are other professions in store for you in medical stream. Student can choose from a wide variety of career paths such as
Audiology & Speech-Language

Dialysis Therapy Technology

Health Information Management

Medical Radiology and Imaging Technology

Medical Laboratory Technology

Operation Theatre Technology

Radiotherapy Technology

Biotechnologist
Starting salary of an individual in medical profession is anywhere from 3 to 8 lakhs per annum (as per payscale.com). Income will grow manifold as the work experience and qualifications increase.
Job Prospects in Hospitality
Hospitality career doesn't only include jobs in Hotel Management. As hospitality management is a wide and varied field of study, there are many other professions an individual can choose like
Accommodation manager

Catering manager

Chef

Event manager

Fast food restaurant manager

Hotel manager

Public house manager

Restaurant manager
Starting salary of a person working in hospitality profession is around 3.4 lakhs to 12 lakhs per annum (as per payscale.com). Income grows a lot more depending on qualifications, skills, work experience and influence.
This comparative study between Medical vs Hospitality must have helped you in making a decision. You must self analyze and ask yourself what skills and aptitude you posses and moreover what interests you personally. The career paths of both professions are quite different in some ways and same in some way. Choose carefully and keep what you want in mind. Those who see themselves treating people should choose Medical and those who want to serve people in different manners should choose Hospitality.