Law vs Fashion Designing – which is better?
Law vs Fashion Designing – which is better? : Be it students getting out of class 10 or students in class 12, everyone is bound to get confused about the career path to choose. The first factor to consider here is your interest. Once you figure that out, it becomes easier to choose which path to take. But what if your interests match two diverse professions? Law and Fashion Designing stand opposite to each other but both require students who have a creative mind and who don't shy away from research in things they are interested in. This article will help you make a definite choice by telling you all you need to know about both the professions. Read all about Law vs Fashion Designing – which is better?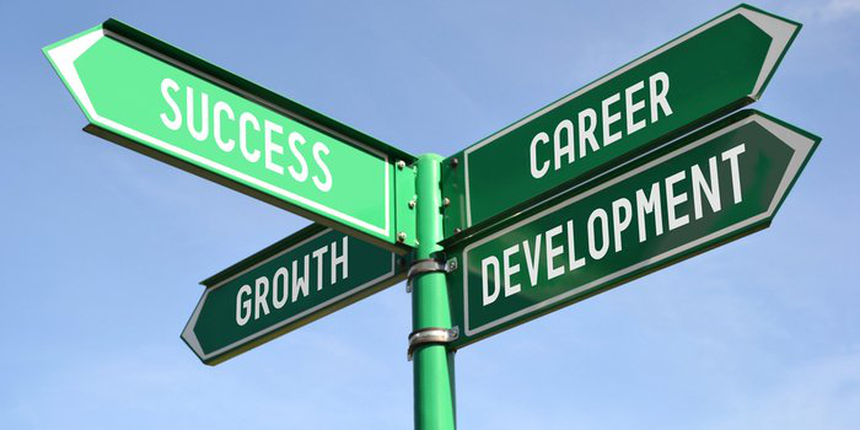 Law vs Fashion Designing – which is better?
When your mind is divided between creative and technical job fields, there is bound to be a brain racking confusion. However, to avoid any further confusion, it is imperative to learn about the professions you are considering to opt. Here is all the information you will need about these career paths
Why should you pursue Law?
Have you seen yourself clad in black bar jackets? Do you think no one can defeat you in your arguments? If yes, you can choose law as a career option. Law is a career which people often choose to voice the weak people's cry for justice. Articulation, Self-confidence and knowledge brims in lawyers and this charisma is only procured through years of practice and learning. If you want a challenging career which offers you self growth, you should choose law.
Why should you choose Fashion Designing?
Fuel your inner Coco Chanel with a career in Fashion Designing. If you like to dress up well and give advice to people on how to look better, you might look towards a career in Fashion Designing. A growing liberal arts field, Fashion Designing offers a varied career path which is unparalleled by any other profession. Look at yourself making costumes for famous people or suggesting dresses for special events of people. If you want to put your creativity to work and make people happy in their special moments, choose this field.
Law vs Fashion Designing – A side by side comparison
| | | |
| --- | --- | --- |
| Particulars | Law | Fashion |
| Field of Study | LLB, which is the law undergraduate degree in India, offers several modules in its syllabus. These are: criminal law, contract law, constitutional or administrative law, equity and trusts, land law, tort law, and cyber law. | Undergraduate fashion degree offers students the following field of studies: Color Mixing, Elements of Textiles, Fabric Dyeing and Printing, Fashion Illustration and Design, Fashion Studies, History of Costumes, Pattern Making and Garment Construction, Leather Designing, Textile Science etc. |
| Profession Requirements | Law requires students who are quick on their feet while thinking, observant and self confident. | Fashion designing requires people who are creative, good at handling public and social events and have a vibrant personality. |
| Income* | After LLB, a fresher in law can earn from 3 to 8 lakhs per annum. Income largely depends on qualifications and work experience. | Fashion designers can earn anywhere from 1.7 to 9 lakhs per annum. Income depends upon creativity, work experience and influences. |
*Income data from payscale.com
How to pursue Law?
In order to pursue law, student must follow some guidelines after class 10. You can choose any stream you feel drawn towards in class 11 and class 12 provided you pass with an aggregate 50%. Upon finishing class 12, student must appear for several entrance exams which will test their mental and scholastic aptitude and upon giving them, they can be admitted for BA/Bsc/BBA LLB in law colleges. Undergraduate law degree, B. A. LLB, is for 5 years and student can pursue it after giving entrance exams like: CLAT, AILET, DU LLB, IPU CET LLB, JMI Law Entrance etc. Here is a list of top 10 Law colleges in India
Top 10 Law Colleges
How to pursue Fashion Designing?
To pursue Fashion Designing, students must follow certain directions. Eligibility for Fashion Designing courses depends on these factors. Student can choose any stream they want in class 11 and 12. After finishing class 12, students need to appear for entrances for Fashion designing colleges. Some famous entrance exams for Fashion designing are NIFT Entrance Exam, Pearl Academy Entrance Exam, NID Entrance Exam.Here is a list of top 10 fashion desigining colleges
Top 10 Fashion Desigining Colleges
| | | |
| --- | --- | --- |
| Sr. No. | Colleges | Entrance Exam |
| 1. | | NIFT entrance exam |
| 2. | | NIFT entrance exam |
| 3. | | NIFT entrance exam |
| 4. | | NIFT entrance exam |
| 5. | | NIFT entrance exam |
| 6. | | NID aptitude test |
| 7. | | FDDI entrance exam |
| 8. | | |
| 9. | | Pearl Academy entrance exam |
| 10. | Institute of Apparel Management | IAM APT |
Job Prospects in Law vs Fashion Designing
Job profiles in both the professions are quite unique and different from each other. These professions offer a chance to get a good and enriching career. Employment opportunities, income and job security are some factors you should look out for in a job. These factors for Law vs Fashion Designing are
Job Prospects in Law
After getting your law degree, you can pursue a lot of prestigious careers both in government and private sector. Some of these careers are
Judge

Business Lawyer (Corporate Lawyer)

Employment and Labor Lawyer

Finance and Security Lawyer

Mergers and Acquisitions Lawyer

Intellectual Property Lawyer

Estate Planning Lawyer

Tax Lawyer

Criminal Defense Lawyer etc.
Job Prospects in Fashion Designing
Fashion designing offers a vibrant choice of careers to choose from. Some of these careers might catch you fancy. Have a look at some of the fields you can enter
Costume Designer

Fashion Consultant

Fashion Coordinator & Fabric Buyer

Design Promoter

Fashion Show Organizers

Pattern Maker

Apparel Production Manager
Law and Fashion Designing are both very unique career paths and offer a wide spectrum of professions which are one of a kind. One technical, other creative, it is important only to make a decision after analyzing what you want and your own aptitude and interests. People with more technical mind, problem solving skills and unique solutions to problems should go for Law and people who are creative and have a vibrant personality should go for Fashion Designing.