Law vs Media and Journalism: Which-is-better?
Law vs Media and Journalism: Which-is-better? - Students passing class 12 face a dilemma regarding the undergraduate programme to pursue. With so many available options, it is hard to choose one which suits the best. Many such students are found confused between selecting from Law or Media & Journalism. Both careers require writing, narrating and researching skills. With increase in demand for lawyers and journalists, it becomes difficult deciding on a career choice without adequate information. This article will help one make a choice between a career in law or media and journalism by understanding the aptitude, academic career path, job prospects and salary. Read the complete article below to know more about Law vs Media and Journalism: Which-is-better?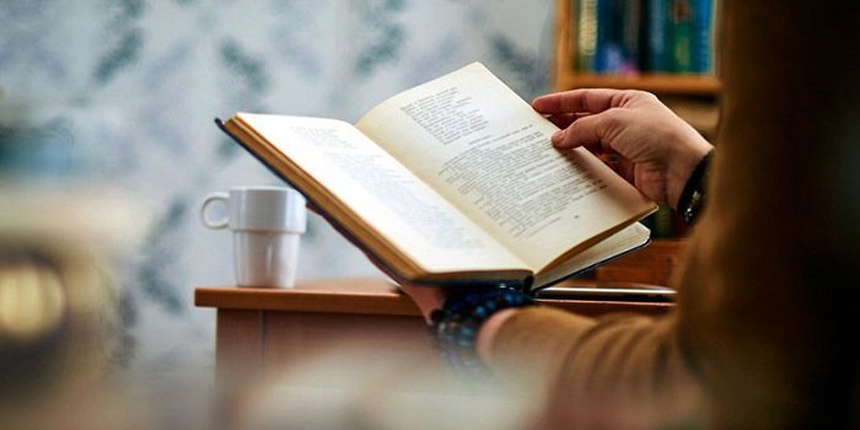 Law vs Media and Journalism
Listed below are the skills and traits which one must have for a career in law or media and journalism. One can read the traits below and do a self-check to realise the interests and likes in choosing a career from the two.
Why Law?
A career in law can be intellectually challenging, personally fulfilling and financially rewarding. The complexities of our legal system have created hundreds of legal career options that serve a variety of core and non-core legal functions. From lawyers, judges, and mediators to paralegals, secretaries, and consultants, the legal professional's role is expanding and evolving to keep pace with the ever-changing legal system. One can go on to make a career in law if he/she possess the skills listed below:
Communication skills

People skills

Commercial awareness

Attention to detail

Time management

Academic ability

Resilience and self-confidence

Research and analysis
Why Media and Journalism?
New media journalism has the potential of reaching larger audiences in a shorter period of time and often leads to a greater interaction between journalists and readers/viewers. It is also often equated with multimedia meaning two or more modes of communication are used simultaneously and cooperatively to tell a story. With the exponential increase in usage of internet as a means of communication, today's media persons and journalists communicate instantly using the medium. One will be perfectly suitable for pursuing a career in media and journalism if he/she is/has:
Principled

Analytical and astute

Intellectually curious

Good Language skill

Energetic and passionate

Empathetic

Ability to deal with controversial issues

Tech and Design skills

Specialist knowledge
Law vs Media and Journalism – Academic path
To become a lawyer of a media person/journalist, one has to select a different academic programme. Any student of Science, Commerce or Arts stream can choose to make a career in law or media and journalism. After passing 10+2, there are separate programmes. One will be required to sit for an entrance test to get admission in one of the good colleges.
Academic path for a career in law
Those who have decided to pursue a career in law are advised to take Commerce stream in class 12th since it involves subjects such as Management and Economics. After completing class 12th, one can go for 5 year integrated law programme (B.A LLB, B.Sc LLB, B.Com LLB) or can go ahead and pursue an UG programme in the subject of their choice and later go on to pursue 3 year LLB. For admission to law programmes, a candidate will be required to sit for entrance exams like CLAT, AILET, IPU CET LLB, BHU UET Law, Christ University Law, ULSAT, KLEE, DU LLB etc. After completing LLB successfully, one may choose to begin practising as a lawyer or may want to pursue LLM.
Academic path for a career in media & journalism
To make a career in journalism, one is advised to opt for Arts stream in class 12th due to inclusion of subjects like History, Political Science, Sociology, Economics, Geography & Psychology. After school, one can opt to pursue courses like B.S (Hons.) Journalism, B.A Journalism, 5 year integrated course in journalism etc. Many colleges/institutes conducts entrance exams for admissions while others admit students on the basis of their marks in class12th/ qualifying examination. DU DSJ, DU BMMMC, SET BA and MU OET are some of the entrance exams for media and journalism. After completing their undergraduation, one can join any media firm as a journalist or go on to pursue M.A Mass communication, Post Graduate Diploma in Mass communication etc.
Job prospects in Law vs Media and journalism
There are a number of jobs on offer after completing law and journalism. With increase in media firms and law firms in our country and abroad, there is a huge demand for these careers. The initial salary for an entry level lawyer is Rs.5,00,000pa which rises at an increasing rate with experience. Those entering media jobs get an average initial salary of 4 lakhs. Listed below are the number of positions for hiring lawyers and journalists.
Job prospects and salary in Law
After completing studies in law, one can choose to make a career as:
Litigation

Corporate law (law firms and companies)

Public Prosecutor

Judicial Service

Intellectual Property law firms

Legal Academia

Alternative Dispute Resolution

NGOs and Think Tanks

LPO

Tax Law

Judge Advocate General

Legal Journalism 
Job prospects and salary in Media and Journalism
Reporter

Correspondent/Special Reporter

Feature Writer

Leader Writer

Proof Reader

Editor

Columnist

Critic

Photo Journalist

Cartoonist

Broadcast Reporter

Presenters

Researchers