How to Increase Memory Power
How To Increase Memory Power- Memory is a central process in all aspects of behaviour. Morgan et al(1979) state, "Memory is the storage and retrieval of things learned earlier."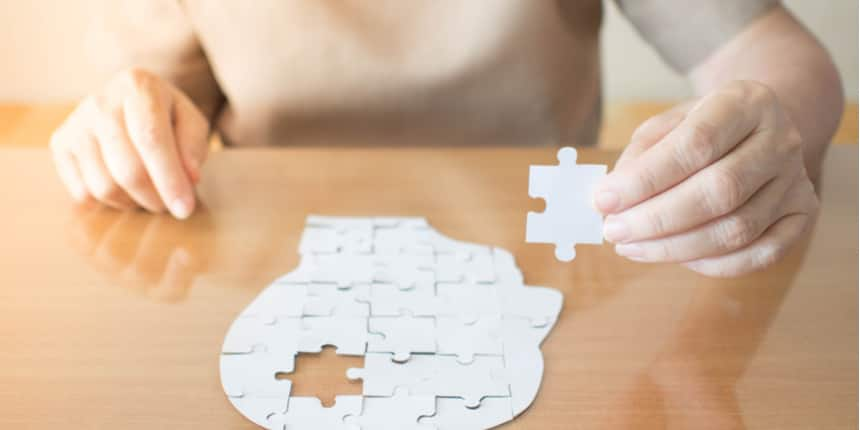 You would be unable to remember the past, retain new information, solve problems, or plan for the future if you did not possess memory. Memory is an essential part of building a strong base for learning. Having a good memory can help you perform well and achieve better grades on a school test, final exams, or any other co-curricular activities.
If you are looking to increase your memory power, the following useful tips can help you do so.
Also read-
How To Increase Memory Power- Learn Something New
Memory strength is similar to muscular strength. It gets stronger with more and more usage. Learning a new skill is a good way to strengthen your brain's memory capacity, and figure out how to improve memory and concentration.
You may choose to learn any new activity that is productive and seems interesting to you, some examples could be as follows-
Learning a new instrument like the piano, ukulele, guitar, drums, etc
Playing mind puzzle games like sudoku or chess.
Learning a new type of dance like salsa, hip- hop, classical, etc.
Learning a new language like French, Spanish, German, etc.
How To Increase Memory Power- Study Schedule
Study is work and takes time, so plan a study schedule that you can stick to. Set aside time for study work and do not get distracted by the idea of talking to friends or watching television. If you study hard during your scheduled study time, you will find that you have plenty of time for your friends and television later. Also, keep yourself organized, an organized person finds it easier to remember things. Make a checklist and strike off the things once completed which will help in achieving your short-term and long-term goals efficiently. This is another simple, yet effective way that will help you if you are trying to figure out how to improve memory.
Also read- Which Are The Best Career Options In India
How To Increase Memory Power- Exercise
Exercising or working out daily not only helps you stay fit & healthy, but also helps increase brain power, helping you answer how to improve memory and concentration. Physical exercise increases the oxygen supply to your brain and reduces the activity of stress hormones. It also increases nutrient delivery to the body and reduces the risk for disorders that lead to memory loss.
Choose exercises that keep your blood pumping, some of them can be:
Aerobic exercise
Hand-eye coordination or complex motor skills physical activities
15 minutes of walking a day (can create new cells in the brain which are essential for memory storage)
20 minutes of practising Yoga every day (boosts your memory)
How To Increase Memory Power- Pay Attention
You need to actively attend to information, for it to move from short-term memory into your long-term memory. If you are easily distracted, pick a quiet place where you won't be interrupted.
For example - Try to study in a place free of distractions such as people, music, television, etc. This might be one of the good ways for students struggling to understand how to improve memory.
Also read- Unique Career Options After 12th
How To Increase Memory Power- Healthy Diet
Just as your body needs fuel and energy, so does the human brain. Prefer to eat homemade food instead of junk food. Eat a plant-based diet like green leafy vegetables, fruits & berries, whole grains, and omega-3 fatty acids like cashew nuts, salmon fish, etc. Stay away from processed food items like sugar, processed foods, oily fried foods, red meat, cheese, etc. A healthy diet increases the ability to improve memory while reducing the risk of various diseases & body fat.
Read more - High Salary Government Jobs After 12th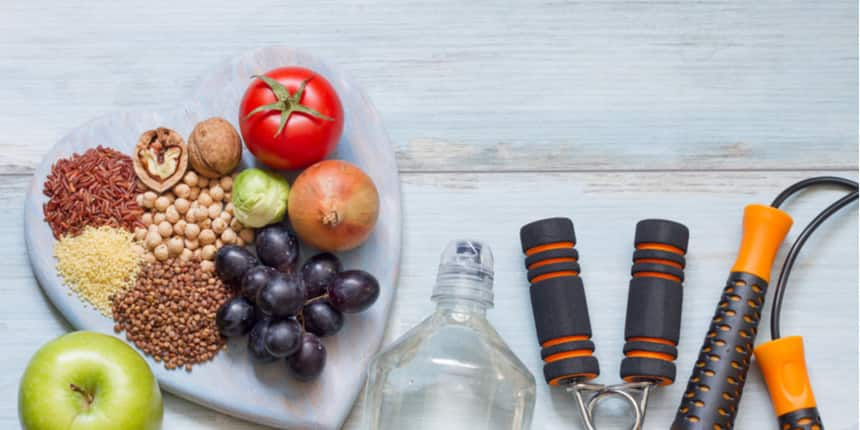 A Healthy Lifestyle Is Key To Improving Memory
How To Increase Memory Power- Manage Stress
Stress is a human being's worst enemy. When you have stress, your body releases stress hormones like cortisol, which impair the brain's memory process, especially the ability to retrieve. Exercise is the most important factor that affects brain chemicals and helps in reducing stress hormones. This is one of the simplest yet effective ways for how to improve memory and concentration.
Also read- Career Planning
How To Increase Memory Power- Sleep Well
Sleep is vital for overall brain health. Try to wake up in the morning and sleep at night at the same time every day. Try not to break your sleep cycle and routine on the weekends. For those wondering about how to improve memory. They must remember that getting good sleep, typically about 7-8 hours a night, helps the brain create and store memories for a longer period of time. Also avoid bright screens (laptop, computer, phone) roughly an hour before bedtime and allow your brain to relax and unwind.
How To Increase Memory Power- Rehearse
You are more likely to mentally record the new pieces of information learned if it's repeated. Repetition helps in reinforcing the connections which you create between neurons. You can test yourself by retrieving the information which is way better than repeated studying. This will most definitely help you answer how to improve memory and concentration.
For example: Write down sentences, read them out loud and repeat. Go back over what you have just studied and recall the headings. Retrieve by asking yourself what is under each heading.
Also read- Career Planning Process
How To Increase Memory Power- Mnemonics
Mnemonics are tactics for improving memory. They are clues that help you remember something, by linking the information you want to remember with a visual image, a sentence, or a word. We all have used this mnemonic to remember the colours of the rainbow - VIBGYOR (Violet, Indigo, Blue, Green, Yellow, Orange, Red).
Mnemonics can also be used in the following alternative forms:
How to improve memory: Mnemonics- Visual Imagery- It is easier to remember information associated with realistic mental images. For example, When you see a white "Nehru Cap" you would immediately recall Jawahar Lal Nehru who was the first Prime Minister of India.
How to improve memory: Mnemonics- Chunking- Chunking breaks a long list of information, numbers into smaller, more manageable groups. For example, remembering a 10-digit phone number will be much easier when it is broken down into three separate chunks (eg. 312- 517 – 8842), rather than one long number (3125178842).
How To Increase Memory Power- Use All Your Senses
Don't just rely on one sense to help retain information, involve as many senses as possible. Try to associate information to colours, smells, textures, tastes.
For example, if you are a visual learner – Hold a book in your hand, read out loud what you want to remember, you can even recite it rhythmically and then try to retrieve the information later in the night.
Also read- Courses having good scope in the future
How To Increase Memory Power- Limit Internet
We heavily depend on popular search engines or our gadgets these days, which has unfortunately made us "mentally lazy". If you have to calculate, you would immediately open the calculator on your phone, or if any information is required you would immediately look to google it. Before you reach for your phone to ask Siri or Google, make the first attempt to use your brain to retrieve the information.
Read more - Professional Courses After 12th Science
How To Increase Memory Power- Meditate
Regular meditation improves blood flow to the brain, leads to a stronger network of blood vessels and reinforces memory capacity, thereby helping us with the struggle of how to improve memory and concentration. It also helps improve cognitive functions, like focus, concentration, memory and lowers stress levels. For example, try to focus at a point on the wall for 10 minutes and observe the difference yourself.
Memory can be improved with practice and overall healthy habits. For example, learn a new language, plan your study schedule, exercise daily, get proper sleep, meditate, be more attentive, eat a healthy diet with more green vegetables, fish, and nuts and restrict the use of your gadgets. Adopting these useful tips in your daily routine will help you boost your brain health and memory.
Also read-
Yashodhra Arora is a counselling psychologist. She holds more than 10 years of hands-on experience in HR, and behavioural and career counselling of high school students, in India and the USA.
Frequently Asked Question (FAQs) - How to Increase Memory Power
Question: Which exercise is best for the brain?
Answer:
Any physical activity that involves hand-eye coordination or complex motor skills is the best workout for the brain. Aerobic exercise is also good for the brain.
Question: How can I sharpen my brain?
Answer:
Giving your brain a daily workout can help sharpen your memory.
Try to do a challenging activity like learning a new language, solving mind puzzle games(Sudoku, Chess), Learning a new instrument, etc can definitely help.
Question: What are the 5 worst foods for memory?
Answer:
Maintaining a healthy diet is very important and helps you learn and retrieve properly. 5 worst foods for your memory are: junk food, oily and fried food, red meats, cheese, packaged foods, etc.
Question: How can I increase my memory power during exam time?
Answer:
You can use the techniques to enhance memory power like Mnemonics, Chunking or Visual Imagery which can help you memorize and retrieve the information during exam time. Try to meditate for at least 10 minutes in a day to improve your focus and concentration.
Question: How can I improve my memory and concentration?
Answer:
Memory is a skill and you can learn to enhance your memory power and concentration by paying attention to details, being aware of your surroundings, keeping the stress level under control, being physically fit, etc.