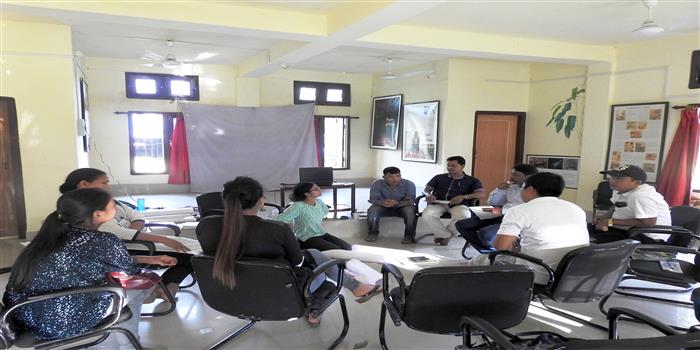 Sumita Vaid Dixit, 01 Nov 2017
Prof. Geeta Gandhi Kingdon, President of the City Montessori School, Lucknow, in conversation with Careers360 says how Indian schools will become truly international. In the interview, she also speaks on the changes needed to bring Indian schools at par with International Schools. Read the complete interview of Prof. Geeta Gandhi Kingdon below.
Interview-
Careers360: City Montessori School (CMS) has been among the top schools of Uttar Pradesh. What reasons would you attribute to the school's success?
Prof. Geeta: The major reason for the popularity and success of CMS is probably the sincere, genuine and sustained service rendered to the students by the school consistently over time, which has won the trust of the parent-community. The school has extremely high ambition for each child, and works hard to help children achieve their potential, based on the quotation from the Baha'i sacred scriptures that "every child is potentially the light of the world". I think our teacher-guardian scheme, whereby every teacher visits the homes of all her students once in a year (for more empathetic relations with students) is liked by parents.
Careers360: CMS offers both ISC and ICSE, and then after class 12, students appear for competitive examinations. Are students able to cope with both the syllabus and the preparation for the entrance exams?
Prof. Geeta: Actually, in addition to offering the ICSE and ISC exams, CMS has also recently affiliated with the Cambridge International Examinations (CIE) Board, and thus offers the international GCSE qualifications too. I believe our students cope well with both their exam syllabus and their preparation for professional college entrance exams, as our IIT entrance record testifies. This year, for example, 80 CMS students qualified the IIT Advanced, with Lakshay Sharma getting All India Rank 10th and many others getting rank below AIR 500. A large number also succeeded in medical entrance and 13 cleared the CLAT exam.
Careers360: What changes would you recommend to make the curriculum that you follow more robust and purposeful?
Prof. Geeta: I believe we are moving in the right direction. The ICSE board recently introduced a new curriculum that emphasises topic-based integrated learning rather than subject-based learning. We need to move towards more practical and application-based learning, lessening the theoretical part, enabling students to understand the application of concepts and apply their knowledge to real-life problems.
Careers360: What changes would you recommend to make Indian schools at par with international schools?
Prof. Geeta: Unfortunately, many of the so-called international schools in India do not deserve the epithet 'international'. To be at par with authentically international schools, whose pedagogical approaches are based on the latest research, we need much more activity-based methods that promote learning with understanding. The international curriculum also develops students' ability to interpret, correlate and apply knowledge. The changes required to achieve this are rather radical, focused on extensive unlearning and re-learning by teachers. It is a thousand mile journey but it has to begin now. Thus, schools need three priorities: teacher training, teacher training and teach training!
Stay tuned to school.careers360.com for more articles and interviews