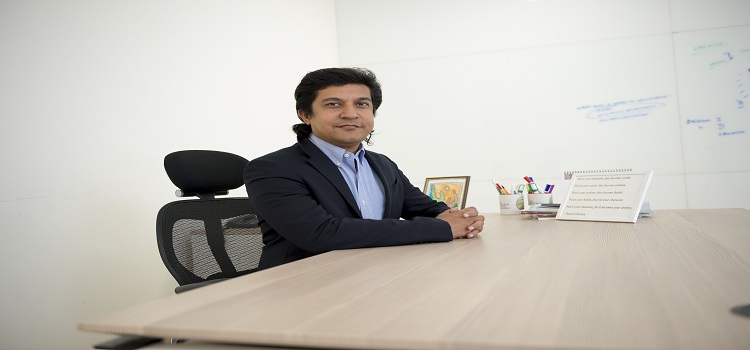 Sumita Vaid Dixit, 13 Nov 2017
Manit Jain, Co-founder and Director of The Heritage Group of Schools, speaks to Careers360 on how he created an organization where learning was always a joy and not a task. In the interview, Manit also speaks on why The Heriage Schools decided to offer IB programme. Read the complete interview with Manit below.
Interview-
Career360: Why did The Heritage School decide to offer International Baccalaureate (IB) programme?
Manit: IB has a purposeful curriculum. It is child-centric, it enhances a child's skills, opens up the minds in a different way, fosters an ethical relationship to work. Under the IB curriculum, the students are assessed throughout the year and research is a very important component. IB is built on the principle of holistic learning. So in a Diploma Programme, where student has to choose six subjects, even a science student can pick say a foreign language or a liberal arts subject. Till the age of 18, all students must be exposed to all subjects.
Career360: So, are you saying an IB curriculum is more purposeful?
Manit: An IB programme is an outcome-based programme. IB does not expect the students to memorize or regurgitate some content in an examination. IB checks whether students have understood what they have learned and the skills expected to come out of the learning. When a lesson is planned, the entire curriculum is designed around it. For example, in history where the traditional method of assessment would be based on when did the war happen, why did it happen, the IB curriculum would expect you to take a position on the war and build an argument for it. Therefore, while learning about a historical event the student is encouraged to choose a position. The student has to be open to multiple perspectives and has to do research to support that position. This approach encourages critical thinking.
Career360: What would be a good IB vis-à-vis a not-so-good IB school?
Manit: There are several IB schools that run the IB programme like CBSE! I don't have anything against that approach. The issue is that our regular teachers teach in the way they have been taught in school as students. A few days of IB training is not going to change that mindset. Let me clarify that teachers like the IB approach but it is not the natural thing to do for those teachers. IB is about changing hearts and minds towards the purpose of education. The learning is holistic.
Career360: So once IB is affordable will it catch on?
Manit: For IB to catch on there has to be support from Indian universities, in particular Delhi University. At the moment Delhi University does not accept the IB predicted scores. Foreign universities accept it and also some Indian universities such as Ashoka, Jindal, Christ Medical College and Mumbai and Pune universities. Among DU colleges, only Lady Shri Ram (LSR) and Venkateshwar College accept predicted scores for humanities. Therefore the parents also play it safe.
Career360: It is assumed that IB is for those who want to study abroad.
Manit: It is a big myth that IB is for those who want to study abroad. Statistically speaking 50 percent of IB students stay in India.