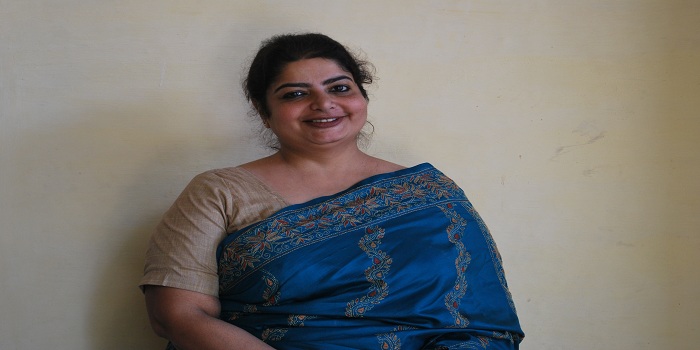 Sumita Vaid Dixit, 13 Nov 2017
Aashrita Dass, who took over as principal of the 148-year-old La Martiniere Girls' College, Lucknow, in a conversation with careers360 shares her vision to see LMGC as one of India's top 10 schools. In the interview the principal of La Martiniere Girls' College, Lucknow also tells about the factors which contribute to the school's success. Read the complete interview of Aashrita Dass below.
Interview-
Careers360: La Martiniere has been among the top schools of Uttar Pradesh. What would you attribute to the school's success?
Aashrita: The reason why we have been among the top schools of Uttar Pradesh is because of our child-centric approach. Inculcating the importance of co-curricular as well as extra-curricular activities along with academics, I am proud to share in our attempt to develop the personality of each child. Participation in concerts and sports is also compulsory. In fact, school events such as ENTENTE and MUN are planned by students themselves under the guidance of their teachers.
Careers360: What changes would you recommend to make Indian schools at par with international schools?
Aashrita: For starters, practical and application-based learning has to replace rote learning. The focus should be on how to make a child learn rather than what the child is learning. As institutions we must strive to harness the true potential of children rather than judging them by the marks scored. It's time that we question whether what we teach is truly going to matter in years to come.
Teachers' training is another area for improvement. Many teachers do not know how to make a lesson plan! We invest in teachers training and conduct workshops for teachers from various schools in UP. These workshops are taken by teachers of La Martiniere.
Careers360: How is the school's vision reflected in classroom teaching?
Aashrita: We strive to make our girls empathetic human beings and not limit their potential to earning a six-figure salary. The motto of our institution is 'Labore-Et-Constantia' which means labour constantly. It is our attempt to develop empowered individuals who can bring about changes. The involvement of the children in the social work club of the College; Gandhi Corner (based on Gandhian ideals), is an initiative to make them more humane to the less fortunate. Every child has to make a difference in the world!
Careers360: Are students able to cope with the pressures of both the school syllabus and the preparation for the entrance exams?
Aashrita: Time management is the key to success. Our children are able to balance beautifully because they are trained to manage their academics and extracurricular simultaneously. We have had children appear for half-yearly examination two days after returning from Championships at district/State/national levels.
Careers360: Please share your views on including children from weaker economic backgrounds.
Aashrita: Inclusiveness of the physically and economically disadvantaged section of the society is very essential if we want to become a developed nation somewhere in the next fifty years! Right to education is still a privileged right and has not been universally realised. We should not rest. Imparting education is as essential to an economy as breathing is to life.