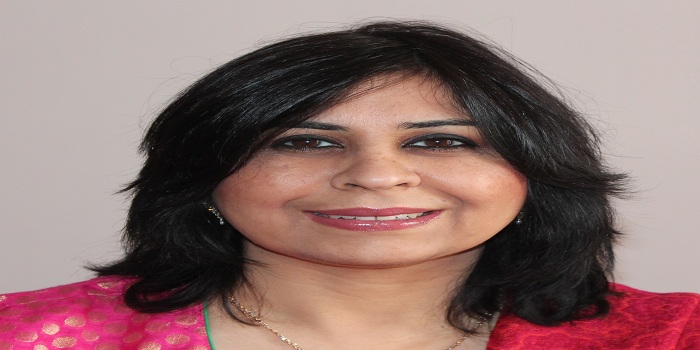 Dr. Vinnie Jauhari, Director, Education Advocacy, Microsoft, speaks to Careers360 on adoption of ICT tools in Indian schools and initiatives company has taken. In this interview she also speaks on ways Microsoft uses to engage with schools. Read the complete interview with Dr. Vinnie Jauhari below.
Interview-
Careers360: How do you look at the implementation of ICT tools in schools?
Dr. Vinnie: Technology can be a change-maker, but you can harvest the investment properly if you train faculty. It must not be only about running presentations or videos, you must trigger discussions or design assignments that could lead to collaborative work. Technology should be an enabler and not an end in itself. So, faculty development plays a key role in creating a dynamic learning environment and driving 21st century skills.
Careers360: Many of the jobs that exists today will become obsolete in a decade or two, are our schools prepared?
Dr. Vinnie: We see strong initiatives being taken by different stakeholders towards this. The Government is taking proactive measures to solve this problem. The Swayam, MOOC platform enables development of skills and competencies beyond mainstream education, conventional curriculum and aligning with industry expectations. Educators are transitioning to the role of facilitators and the focus is increasing on the student learning, and deploying technology in meaningful ways. We are witnessing this not just in private schools but in government schools as well. Microsoft is working with Atal Tinkering Labs across 25 schools to empower students and teachers with enhanced IT skills as well as Microsoft's curriculum on entrepreneurship, cloud and Azure, creative coding and app development through regular training. We also have a Microsoft Showcase Schools program, which works to showcase schools that are lighthouse institutions in terms of embracing digital transformation.
Careers360: How is Microsoft engaging with schools?
Dr. Vinnie: We leverage technology to collaborate with education communities in delivering solutions, services and programs that enhance learning experience. Some of our key programs like
Microsoft Showcase Schools is a leadership-focused initiative to highlight innovative leadership and teaching across globally recognized schools through the use of technology to drive school-wide transformation and efficiencies. These schools are recognized leaders in personalized learning, amplified by 1:1 deployments effectively using Microsoft solutions, to enable anywhere, anytime, education for all. Each school acts as a hub of innovation for other schools in that region.
Careers360: Any other initiatives?
Dr. Vinnie: We also have the Microsoft Expert Innovative Educator program. These are teachers who integrate progressive pedagogy with advanced technology to advance learning and better prepare students for the jobs of the future. They also train other teachers in their schools. Microsoft Learning Consultants are education evangelists who enable digital transformation by creating exposure to Office 365 tools. Microsoft also contributes to the capacity building of teachers from government schools through engagement with State Governments through a formal MoU.
Careers360: What are the priorities for Microsoft India in this context?
Dr. Vinnie: Our priorities at Microsoft India include transforming the education ecosystem by empowering policy makers with analytics to make sustainable education investments; preparing teachers to transform learning by using technology to collaborate, innovate, and become life-long learners. We are committed to building integrated cloud solutions with our education partners.