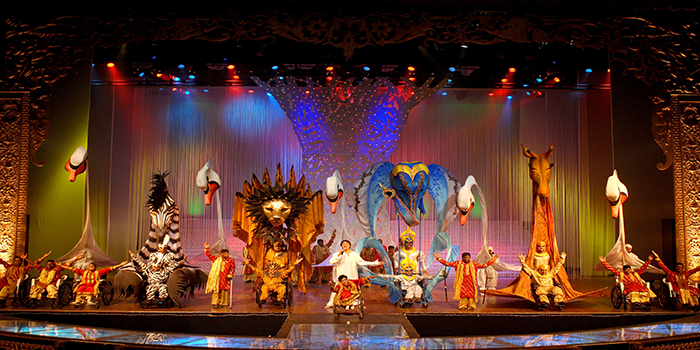 Entertainment icon Shiamak Davar, better known as the 'Guru of contemporary dance' deliberates on the need of introducing dance in schools' curriculum.
When I decided to make dance my career, my primary aim was to set up a dance academy that furthers dance as education. The goal from then on has been to provide quality dance education in India through a well-structured syllabus, inculcating correct technique and providing wholesome training to students of all ages. Whether it is in my regular, progressive, hobby dance classes or workshops in schools, I train my faculty to teach children of all age groups, understanding their individual requirements and ensuring that they learn in a fun and friendly environment.
Whilst at school, children are more receptive to the process of learning, and using dance as a medium of physical activity and creative medium. Dance program aims at channelizing their energy in a resourceful manner. The objective behind starting Shiamak Dance Education programme is to make it a part of the regular curriculum with a specially designed syllabus that encompasses all aspects of the performing arts. This is where the art of dance and the performing arts help children develop skills, knowledge and understanding that go beyond classrooms.
What do students learn?
Students are taught the various aspects of musical theatre and stage performance. They are empowered with technical knowledge, spatial awareness and performance guidelines. The complete performing arts experience helps students overcome stage fright, become more confident, learn to work in teams and feel a great sense of achievement. Using jazz technique, ballet exercises, yoga asanas, dance therapy activities, theatre arts, the essence of the program is in dance expression, knowledge and creativity; that goes beyond the periphery of dance movement.
In times where kids are constantly on their mobile devices, dance is a great hobby where they learn, enjoy and work out at the same time. Each class targets towards skilful progression to improve fitness levels, confidence, focus, concentration, team spirit, positive thinking and discipline, all round development, posture and body language. Dance is a great way to release energy, shed inhibitions and vent out emotions. When you dance, you sweat and you release 'feel good' endorphins that make you happy. Dance helps improve overall fitness, endurance, muscle-toning and strengthening. On a physical level too, dance helps improve overall fitness, endurance, muscle-toning and strengthening. It involves cardio-vascular/aerobic fitness, core and strength training and stretches for flexibility. Students work together in a group which encourages team spirit.
Music in itself is therapeutic. Dance is a physical interpretation of what the music says. It is a great way to release energy, shed inhibitions and vent out emotions. Good music and good dancing is always a great way to be in a happy state of mind.
The four basic pillars
Physical Development: Greater range of motion, strength and endurance is achieved through movement pattern that teaches coordination and kinesthetic memory. Dance being an excellent form of exercise keeps children naturally active and fit.
Emotional Maturity: Psychological health is maturity is achieved through dance, which gives the students an opportunity to express themselves through creative movement.
Social Awareness: Dance fosters social interaction, cooperation and team spirit.
Cognitive Development: Movement provides a cognitive loop between idea, or problem and outcome or solution.
The teaching pattern is interactive and communicative ensuring that the learning process is fun. Technical terms are taught via dance rhymes making it easier to remember and exciting to learn. The faculty is equipped with visual placards and thematic material to keep the interest of the students.