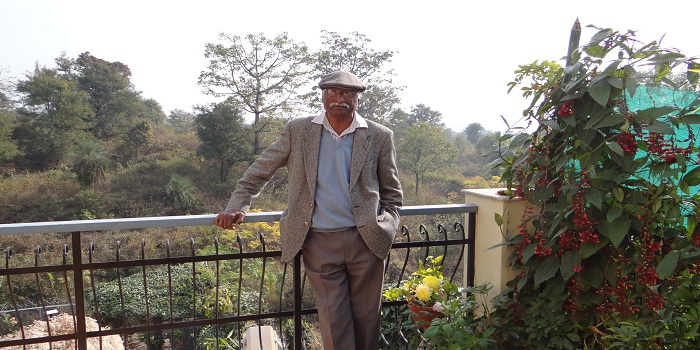 Bhanu Pratap, 31 Oct 2017
Dev Lahiri, who has been principal of some of the most prestigious schools in India, in conversation with Careers360, shares his views on the practices that make the Indian school education system hollow. Dev Lahiri also speaks on the importance and need for teacher training. Read the complete interview  with Dev Lahiri below.
Interview-
Careers360: What are the areas in the Indian education system that need to be worked upon?
Dev Lahiri: The problem with the Indian education system is the negligence of safety of the students. The problem lies in the way the schools are set up. Today education has been set free for anybody to invest. If you look at the profiles of some of the people who have set up schools, most of them have questionable backgrounds. Their primary interest is the return of investment. Because of this, the school has to cut down costs in areas that are considered non-essential. This results in a complete negligence of certain domains such as security.
Careers360: Now what about teacher training? Does it also suffer due to such mindset?
Dev Lahiri: Yes, even teacher training is neglected. After standing in line for hours to get the admission form, parents aren't bothered about how well the teachers are trained. They already have enough on their minds than to be bothered about this aspect. They don't ask how good the security measures are or how well-trained the teachers are. Their only concern is their child's admission in a good school. They are not going to ask the principal about what training programmes the teachers are put through. And even the schools are not bothered as they feel it is non-essential.
Careers360: What do you think is the real problem?
Dev Lahiri: There are basically two problems. First of all, most of these educational institutions are run by non-educationists who don't even have a clue about education. If we take an example, most of the old schools are run by the alumni who do not know what education is all about. They feel nice when people call them up and ask questions regarding education. For them, it is a matter of ego boost. Of course, there are a few schools that are imparting good education, but that number is negligible.
The second problem is that nobody wants to become a teacher. How many people do you know whose children have opted to become teachers? In my close to 40 years of teaching, I have taught only a handful who have become teachers. No one wants to become a teacher. It is not an aspirational career.
Careers360: Could it be because of the issue of remuneration?
Dev Lahiri: It is not about remuneration. Nowadays, teachers get a good salary, but it is limited to only good schools. It is also about status. You hear parents say that their child is a graduate from IIT or an IIM or he or she is working in a bank, but how many parents go around saying that their kid is a teacher?
Careers360: What about Teach for India? They are doing a good job…
Dev Lahiri: They are doing a fantastic job, but unfortunately, the number is very less. It is like a drop in the ocean but every drop counts. Unless more people get involved, it is going to be really difficult to change the system. How many people have heard about Teach for India? If you go to a middle-class gathering, how many will know about Teach for India? There is no awareness. The catchment area of teachers is very small. No one wants to join the profession.
Careers360: So in your view, who becomes a teacher?
Dev Lahiri: Those who don't get a job anywhere take up teaching. It is not the case with everyone, but a majority of teachers take up the profession because they don't have any other option. They are already so demotivated and they have become teachers; how are they going to motivate the students? Because they are not able to teach the students in the class, by default, this has given rise to the tuition market.
Careers360: Private tuitions are a norm. Are they destroying the Indian education system?
Dev Lahiri: The tuition market is geared only for maths and science. No one takes tuition classes for history or geography. They take tuition for maths and science because the aim is to clear the entrance examinations. Private tuitions have become a parallel education system. In most schools, each class has a minimum of 40 students. How do you expect a teacher to give individual attention in a class in 40- 50 minutes? Most of the teachers don't even remember the names of their students. There is no teaching in the classroom. The situation is so bad that today if you take the book away from the teacher, he will be sunk. The teacher won't be able to teach the students because all he or she does is open the book and repeat what is written in it. The student gets no insight.
Careers360: Do teachers tend to shrug off their responsibility because of it?
Dev Lahiri: The situation is such that the student automatically gravitates towards tuitions because he or she is under pressure to get into a good college. Even the teachers are happy as they feel that they won't be held accountable for a student's result anymore. Many times you will notice that it is the schoolteacher himself who is running the tuition centre.
Careers360: What do you think about India's school education system?
Dev Lahiri: If you look at school education, it is not about education, it is about certification. Our education system is putting students into narrow boxes. You can either do commerce or you can do science and if you have no aim in life then you can do humanities. This mindset has to change. If you try and understand the meaning of the word education, it means opening up of mind and not closing it or narrowing it down. In India, it is the reverse. From class nine onwards we put them into these boxes.
Careers360: What do you think education and school are for?
Dev Lahiri: A student who is doing science has no idea about poetry or history and vice-versa. Education should open up the students to the inter-connectivity between all the subjects. The joy and beauty of learning are lost; it is now all about certification. This is what the Indian education has been reduced to. School is not a place where you go to choose a career; a school is a place where you go to get an education so that when the time comes you are in a position to make the right choice. A student will only be able to make the right choice when his/her mind has been opened to all the possibilities. Unfortunately, our education system is such that a student is not able to come out of his/her capsule and learn new things.