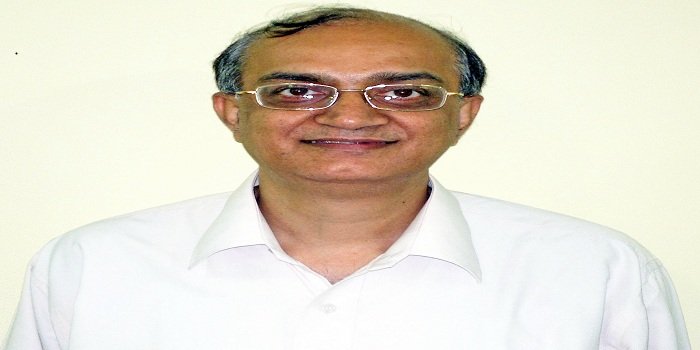 Rajeev Katyal, Deputy Chief Operating Officer, Global School Foundation and Country Director India and Japan in an interview with Careers360 shares how the school provides its students an all-round exposure, be it – academics, sports, entrepreneurship, leadership, creativity, performing arts or community service. In the interview below, he also shares the role of technology in improving the teaching-learning quality. Read the complete interview with Rajeev Katyal below.
Careers360: How do you look at Indian education systems vis-a-vis that are in south-east Asian nations, what changes are needed?
Rajeev: Schools in India place a lot of emphasis on results, at times overlooking the other essential components of holistic development.
We at Global Indian International School have a strong academic and non-academic structure embodied through our 9GEMS framework ensuring that our students have an all-round exposure, be it – academics, sports, entrepreneurship, leadership, creativity, performing arts or community service. As an international school, our focus is to nurture children's interest and groom them into becoming successful adults.
Careers360: How do you look at the role of technology in improving the teaching-learning quality in Indian schools?
Rajeev: Digital disruption and technological innovations are transforming modern curriculum and 21st century learning and teaching techniques. Introduction of smart boards, Wi-Fi enabled classrooms have transformed modern day classrooms and learning experience of students who are encouraged to use iPADs and Desktop computers in classroom for interactive learning Online training courses for teachers can help keep them abreast with changes in modern curriculum and teaching techniques.
Technology has also made virtual classroom a reality. Through virtual classrooms, international faculty can conduct special classes which could benefit Indian students. Technology will transform public schools and upgrade the standards of teaching in rural centres. However, it's important for the government to ensure high speed uninterrupted internet services across the country.
Technology can also provide a healthy teaching environment for teachers. The use of digital boards, modern acoustics in classrooms and use of markers can improve health quotient of teachers. The government discourse in India and Budget 2018 announcement to integrate technology into education could shape a new narrative for Indian education.
Currently, 21st learning techniques and modern technology is largely used by international and private schools. Public private partnership is an innovative method to tap the resources of a private school in order to help the government run schools.
Careers360: Tell us something about GIIS and its expansion plans in India?
Rajeev: GIIS has completed over 15 years in the educational sector. We started off as a single campus in Singapore and have grown to have 23 campuses in 7 countries in the Middle East and Asia Pacific region. As we continue to grow in our established locations, we are committed to expanding our network of schools in India.
We are regularly approached by national and local governments around the world to set up schools in their regions. We were recently invited by the Andhra Pradesh Capital Region Development Authority (APCRDA) to set up a campus in their new capital city of Amaravati. The GIIS campus in Amaravati has been allotted four acres of land by the APCRDA with a capacity to house 2,000 students with an investment outlay of over Rs. 50 crore.
We have also launched a new campus in Pune.
Careers360: GIIS offers IB, Cambridge and CBSE Curricula, any specific reason for running these curriculums?
Rajeev: We at GIIS believe in giving the students the option to choose the right career path which will be suitable for their future dreams and aspirations. The Indian and International curriculum is meant for this purpose. CBSE, Cambridge and IB are three choices that we give our students to offer better chances of success.
Careers360: Are you also looking at partnering with government agencies to improve the quality of government-run schools?
Rajeev: We are open to this initiative.