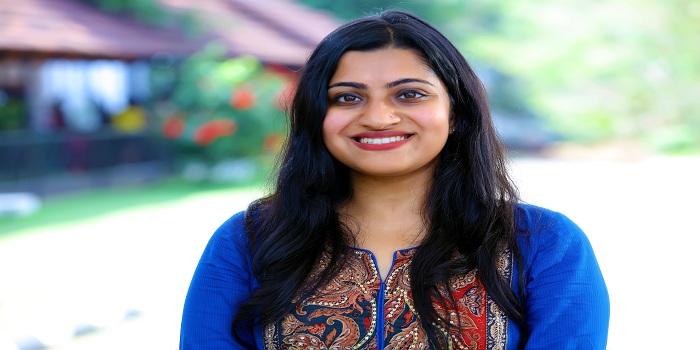 Sapnu George, Executive Director, Trivandrum International School in an interview with Careers360, shares that the IB programme is student driven, inquiry based and research oriented which prepares students for university and careers that do not exist yet. Read the complete interview with Sapnu George below.
Interview-
Careers360: What was the thinking behind introducing the International Baccalaureate (IB) programme?
Sapnu: We wanted to do something new to equip our children for a rapidly changing future. The Cambridge programme was very good in terms of curriculum and teaching methodology, but we figured the International Baccalaureate programme (Geneva) was where the future was headed. The IB Primary and Diploma programmes were introduced in 2012.
Careers360: What was the initial response to the IB programme?
Sapnu: We had to educate all our parents about this alien programme. We needed to teach them that studying the International Baccalaureate programme is about the 'How' of learning, rather than the 'What'. It's not knowledge that we wanted to impart, but a love for learning for life. The programme being inquiry-driven started to make a difference in how our students handled real-life situations and our parents started to see the merits of the programme. The self-confidence and zeal they had for learning was refreshing and a great foundation for a lifetime of inquiry. This changed parents' perception about IB program.
Careers360: Are the parents worried that they will be forced to send their children after the IB Diploma to universities abroad?
Sapnu: It is a myth that IB students get admission only in universities abroad for higher studies. We have had a lot of our IB students studying in universities in our country. The Association of Indian Universities has a whole list of universities that accept IB students. The students can send their grade sheet with the equivalency certificate to the university of their choice to be granted admission. You can even be granted a provisional admission with your predictied grades without having to lose a year due to their May exams.
Careers360: What are the challenges in having an IB programme?
Sapnu: We have always fought the traditional drill of exam-entrance-professional course, and continue our endorsement of not necessarily conforming but doing what you're most passionate about, in order to succeed. To discover your unique strengths, there need to be avenues for activities, opportunities for self-learning and the stillness of mind to reflect, that allows for exploration and creativity. That is all we hope to build a foundation for at TRINS.
Careers360: What is the vision for the future?
Sapnu: The majority of our students are from local areas. We would like to see more children from outside the city and from outside Kerala. Also, having the IB Primary and Diploma programmes, I'm happy to have our parents ask for the Middle years programme next.
Careers360: What is the future of the IB programme in Kerala?
Sapnu: We hope it picks up. It would help if more people and educationists saw the merits of the philosophy, if not subscribe to the programme itself, to equip our children for a future that we cannot fathom or predict.