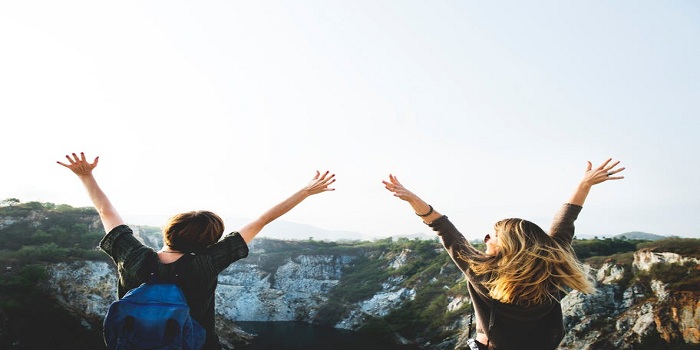 Cambridge Assessment International Education gears up to help students be part of the new age global workforce. Schools affiliated to Cambridge Assessment International Education provides flexibility in choosing different subjects – IGCSE 70 subjects, 55 in AS and A level. Students today are getting ready for the new world with mathematics. Cambridge Assessment International Education conducted Cambridge Mathematics Exam and brings to you the Top in World students in Mathematics from New Delhi.
These topper students share with us their preparation strategies and other success mantras! Read the interview excerpts with the toppers namely, Niharika Gupta, DPS International School, Saket (Top in World in Mathematics in Cambridge International AS Level); Ruchir Agarwal, Mayoor School, Ajmer (Top in world in Mathematics (without coursework) in Cambridge IGCSE); Yash Bhatkar, Alliance World School (Top in world in Mathematics in Cambridge International AS Level) and Lily Suzuki, The British International School (Top in world in International Mathematics in Cambridge IGCSE) below.
Careers360: You have topped in the Cambridge Mathematics exam, what have been the important factors that led to the success?
Niharika: The most important factor was my genuine interest in mathematics, which further deepened over the years. This interest helped me to focus more in mathematics classes, pushing me to learn more. However, this interest turned into an aim to achieve full marks by the help and inspiration of my mathematics teachers. My mathematics teacher who helped me prepare for my AS level exams was extremely patient, always ready to teach the same concept innumerable times for our clear comprehension. In addition, we had weekly tests for mathematics, which helped us to remember all topics we had studied. Also, her worksheets for each topic were of great help, as they pushed us to do the hardest questions, even ones that we would not be tested upon. This made us accustomed to even the most difficult questions of the examination papers.
Ruchir: I was always comfortable with mathematics because I found it easy. My parents always insisted that I practice the subject thoroughly to achieve highest perfection, along with clear understanding of concepts. Regular practice helped me achieve top results in the examinations.
Yash: Math is a subject which is essential for the understanding of many other subjects like physics and economics. Therefore, it is only natural for me to have an interest in a subject that is so essential for the comprehension of everything around us. This interest is the reason I took up Mathematics in AS level. The syllabus exactly met my expectations as it enabled me to understand many concepts I previously could not.
There have been innumerable factors which led to this success; however, the most prominent one was my school. The guidance given to me, specifically for AS and A Level Mathematics, proved to be very helpful during the final stages of preparation and motivated me to go that extra mile.
Lily: I have been interested in Mathematics since elementary school, where I was able to score full marks in a standardized exam. All my Math teachers have emphasized that consistent and regular practice is necessary to succeed and so I make sure to do some problems every day.
The most important factor was the encouraging words from my parents, teachers and peers. Since I was getting good marks regularly in class assessments, there were always an underlying expectation about my ability, which could have been more added pressure. However, the words of encouragement and praise changed my way of thinking. Maths used to be a subject I couldn't make mistakes in, but The British School transformed my mindset, making me think that it is okay to make mistakes and that the important thing is to learn from them and not repeat them. Understanding the phrase "learning from my mistakes" was difficult when I first joined the school, but now it is something I can do with ease.
Careers360: Share your preparation strategy for the exam.
Niharika: Before the exam, clearing each concept is of extreme importance, as that allows you to solve any sort of question. For me, understanding each topic in depth was necessary, and that helped me solve different types of questions. After understanding the concept, I did many past papers, because applying those concepts on various questions prepared me for each type of question. Moreover, I even timed myself for each paper, as that helped me in managing my time well in the final examination.
Ruchir: My preparation strategy included thorough understanding of concepts and regular hard work by means of practice questions.
Yash: Cambridge is an education board which values actual understanding of the syllabus rather than mere memorization. Therefore, my preparation mostly consisted of learning the concepts of the syllabus from different sources and angles (geometrically, algebraically, graphically, etc.) to attain a more wholesome understanding rather than focusing on memorizing how to solve specific problems.
Lily: I worked on the homework assigned to us every day. My teacher always said that you should practise Maths every day, so I followed her instructions.
As exams came close, I got out all the worksheets, class assignments, tests that I had worked on for the past two years and solved every question, marking every question I got wrong. I redid the marked questions till I got them right, and kept asking myself "Is there a more efficient way to do this?" throughout the process, which helped me build a fundamental knowledge of the syllabus. I could then apply that knowledge and understanding to more challenging questions.
Careers360: Did you take any coaching classes for the same?
Niharika: No. I solved the worksheets, as well as the past papers.
Ruchir: I did not take any coaching classes but I was part of many practice classes.
Yash: Due to my school's effort, I never felt the need or requirement of any external help for the preparation of the Cambridge Mathematics Exam. My school had flexible timings and I could take extra classes whenever required. Therefore, I never had to take any coaching classes.
Lily: I did not need any coaching classes. All the preparation was based on what I learned at school and the resources available to us.
Careers360: What is your next step? And your future plans?
Niharika: Science has always been something which explains to me why everything happens the way it does. Therefore, I am deeply interested in pursuing a career in chemical engineering, where I will be able to apply concepts from the various scientific fields. And I know, that Mathematics will compliment this plan, supporting me to become a part of a future of innovation.
Ruchir: I aspire for a career where I can create something of my own. Strong mathematics is always required for strong decision making and its successful implementation.
Yash: I aspire to be an Actuary. It is one of the most mathematically oriented professions and requires mastery in statistical Mathematics. I am currently planning to pursue an economics degree at the undergraduate level in the USA.
Lily: I enjoy teaching my younger brother, my peers and my junior classmates. I also like looking after younger people, so I may pursue a path to be a teacher or a professor one day. If so, I would love to teach mathematics; so in the future, I will work hard to stay interested in the subject and improve my skills. For that, I must of course work hard in my current course to be able to go to a University with a challenging Mathematics course and a lot of resources. My future plan is to contribute something for the betterment of society.
Careers360: What tips do you have to offer to other children preparing for such examination?
Niharika: While solving any mathematics questions, I remember one thing — no matter how hard the question seems, it will be solved by the principles that we know. This helps me to think calmly, and helps me to apply each concept I know. I believe that keeping such a mindset is necessary, as it helps you stay at ease during the paper.
And, as clichéd, as it sounds, practice really is the most important part of preparation. So, try and do as many kinds of questions as possible, remembering to clear your doubts with your teachers at each step.
Ruchir: My advice to fellow students is to set clear goals and work towards them with determination and hard work to achieve success.
Yash: Cambridge is one of the few education boards which rewards actual understanding. So, I would advise other children preparing for Cambridge Mathematics or any other Cambridge Exam to focus on understanding the contents of the syllabus, and even exploring contents not in the syllabus to gain genuine knowledge of the subject. Just studying to score in the exam, without proper understanding, is usually a short-term fix which falls flat when the questions are even slightly different from the ordinary.
Lily: The main tip would be to practice questions as often as possible. I feel a challenging question requires at least thrice the amount of time to go through and to fully understand it. Understanding difficult questions not only develops your understanding, but also boosts confidence, which is very helpful in the examination hall.