Science in Everyday Life Essay
Science influences many aspects of our life. Science is everywhere, from the food and gadgets we use to the fabric we wear. The modern developed world we live in today results from the boon called Science. It has drastically improved the quality of our life. Life without science is unimaginable. Here are a few sample essays on the topic science in everyday life'.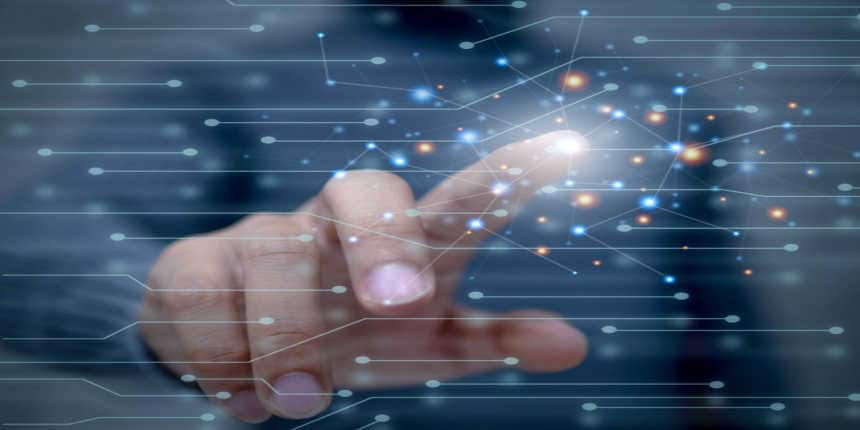 100 Words Essay on Science in Everyday Life Essay
Science is the study of the universe, observing different phenomena and explaining complex facts in a simple form. The most significant accomplishment by science is improved healthcare, and advances in medicine like penicillin, vaccines, treatments like transplants, etc., have increased human life expectancy from 40-50 years to 80-90 years. Electricity, our primary source of energy, is a product of science.
Mobile phones for communication, vehicles for traveling, appliances for cooking, fertilizers and equipment for agriculture, and computers that perform complex tasks in minutes are a few wonders of science in our daily life. However, development in science has resulted in increased human activity and the invention of armaments and weapons of mass destruction. Therefore, we should use the gift of science only towards the welfare of society.
200 Words Essay on Science in Everyday Life Essay
'Science' originates in the Latin word 'Scientia', meaning 'Art of Knowing'. One of the pantheons of renowned scientists, Aristotle, describes science as 'Observation, Awareness and Understanding". It is helping humans unravel nature's mysteries, find cures for deadly diseases and solve problems challenging humanity. Advancement in science has bettered our lives by leaps and bounds. There's not a single second in our day which isn't surrounded by or dependent on marvels of science. The morning alarm to awaken us, spacecraft carrying a satellite for communication, food cooking on the gas stove, equipment at the hospital for treatments, and even the screen on which you are reading this are all wonders of science.
Presence of Science in Our Daily life
Medicine | It has reduced epidemics with the invention of vaccines and reduced the death rate—improved quality of life with the creation of treatment for incurable diseases like cancer and diabetes.

Technology And Inventions | The invention of computers revolutionized the world. Communication has never been as accessible—the introduction of phones, and the Internet has changed our networking and entertainment.

Day-to-Day Life | Cooking with a gas stove, electricity-run appliances, dishwashers, washing machines, lighting in the house, vehicles for transportation, setting of curd, ice in the fridge, and solar panels in the terrace have made our lives very easy and comfortable.
500 Words Essay On Science In Everyday Life Essay
The immeasurable wonders of science have brought us from the medieval age to the current era. Life without science and technology is unimaginable. Science is not just the invention of tools, equipment and machines but also innovative ideas and awareness about facts and figures. Science and technology have improved our logical, scientific views. Science is universal and invincible in every arena of our life. Science has been the flagbearer of improvement to a great extent. Science has contributed to routine activities like cooking, transportation, driving, technology, gadgets, kitchen appliances. Moreover, medicines we use, the clothes we wear, satellites helping communication are all products of science.
Application of Science in Everyday Life
Medical Science | Treatments for incurable diseases like cancer and diabetes are scientific inventions. Invention of equipment like X-rays machines, Lasers, ECG, MRI and Radiology have been excessively useful in detecting aliments. Complex operations like heart, liver transplants, kidney replacements etc., are possible due to the advancement of science.
Innovation, Transportation and Communication | The movement of a person from one point to another is accessible and fast due to planes and vehicles, transportation to another planet through rockets and satellites is also made possible due to science. Transferring and sharing data takes seconds because the internet, mobile and computers have brought the world closer.
Machines And Source Of Energy | Electricity is the source of light and heat in our daily life. It also powers all the gadgets and machines. Other sources like solar energy, nuclear energy etc., are other notable scientific inventions. High-end appliances at home, agricultural technologies like irrigation systems and fertilizers— all of this involves science.
Cooking | Lpg stoves, mixers, grinders, refrigerators, and other appliances are the contribution of science in our daily life. The setting of curd, the rising of bread and the idli dough all involve the scientific process of fermentation. Due to science, the freezing and drying of food products to increase shell life is possible. The latest area in the culinary world, molecular gastronomy, is being bestowed by science.
Shortcomings of Science
Science has its pros and cons. One of the biggest threats to humankind is nuclear weapons that can result in mass destruction of the planet and humankind itself.
People's physical health is impacted by their overdependence on technology.

Science and development, especially the exploitation of natural resources and the subsequent deforestation, have a profoundly negative impact on the environment.

Technology is a tool that people utilise for fraudulent actions.
My First Experience With Science: Mystery Of Curd
My first practical exposure to science was at the age of 7 when my grandmother showed me the process of curd sets. She told me science is magic which will convert milk to curd. At that time I didn't fully understand the process of fermentation but I was amazed by it. Recently, I had the opportunity to taste instant ice cream, made using molecular gastronomy and nitrogen, and how it uses chemical transformations in cooking.
Science has revolutionized the world. Science and technology are constantly evolving and advancing towards the betterment of the world. Science feeds our imagination and curiosity through facts and figures. Science can do both wonderful and destructive things, and it is left to us to use it precisely for the welfare of society.