Books Are Our Best Friend Essay
Books have the potential to be our best friends ever. Like a good friend, good books fill our minds with positive ideas and information. The company of books prevents us from feeling lonely. While reading an interesting book, we may get a lot of valuable information. Here are some sample essays on books are our best friends.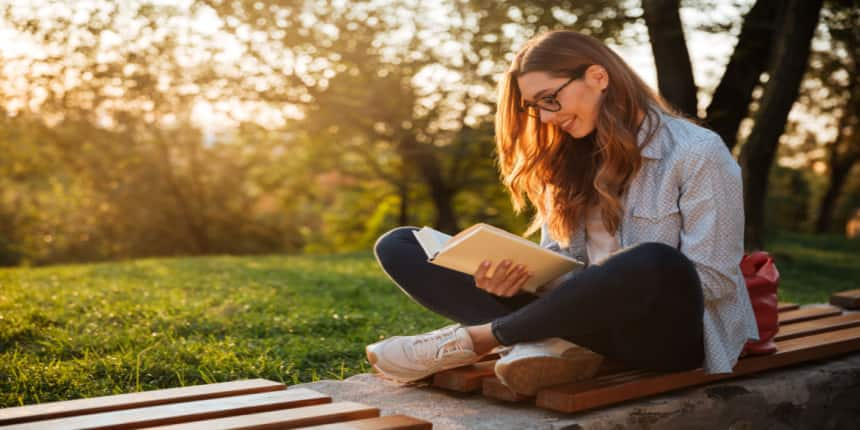 100 Words Essay On Books Are Our Best Friend
All the knowledge and information that enable us to collect information and comprehend it more fully may be found in books. Books are our truest friends since they'll always be there for us. We may improve our language, creativity, and imagination by reading a variety of books. Humans' thinking processes are stimulated, and their lifestyles are also altered. Reading books in many genres encourages critical thought and analysis. It provides a great deal of world information, and we see the world as the author has described it. Numerous biographies and autobiographies can inspire people to live great lives. Books teach us a lot about human culture and lifestyle in general as well as how to get better grades.
200 Words Essay On Books Are Our Best Friend
The finest friends a person can have are books since they never leave them, no matter what stage of life they are in. The largest source of knowledge and information is books. We may think and analyse in a variety of ways by reading books in diverse genres. Books might be the finest remedy for times when we are troubled or demotivated. Any book can be picked to read while we are alone in order to stimulate our thoughts. Autobiographies and biographies are inspirational publications that may share experiences that change lives.
How Books Help Us
We may improve our vocabulary and imagination by reading a variety of books. Since there are no visuals, readers improve their ability to use their imagination. Frequent book reading can alter our perspective on the world and help us to adopt a positive outlook.
Books can help people grow mentally by teaching them new and intriguing knowledge about the world. By educating readers about the world in fresh and intriguing ways, books can promote mental growth. There are many different kinds of books available, including novels, storybooks, poetry, theatre, memoirs, and other kinds of writing. There are many inspiring and encouraging novels available that may motivate individuals and change their life. What to read, is ultimately every individual's choice.
500 Words Essay On Books Are Our Best Friend
The "Big Ocean of Knowledge" is a phrase that relates to books. Books are a vast source of information from all around the world. Since early years, books have been a part of our lives. Always select a book that appeals to your tastes and areas of interest. Those who like to read accumulate books and establish a little library in their houses.
Importance Of Books
In a literal sense, books are regarded as students' best friends, and it is also claimed that they serve as their finest companions. They are important in the life of the student. Students enjoy reading books a lot and get a lot of knowledge from them. They improve the living standards of the readers while introducing them to an original imaginative universe.
Books may motivate students to work hard while maintaining optimism and bravery. They improve kids' educational opportunities and intellectual awareness. Reading books has various advantages for students, including increased knowledge, better memory, and increased vocabulary.
Benefits Of Reading Books
Here are some benefits of reading books for students:
Makes Students Intelligent | Books enhance student's knowledge and sharpen their intelligence. They expose the many hues of global culture and refute various misconceptions. Students learn about the diverse communities and civilizations throughout the world via reading literature. Students may investigate the past, present, and future as well as find solutions to various issues through reading literature. Books evaluate the wit and originality in Student's mind.
Relieve Stress | Students can effectively reduce tension by reading books. Students feel less stressed and are transported to an imaginative world when they read. Students who read books are brimming with positive energy, which inspires and motivates them to make changes in their lives.
Improved Vocabulary | Reading books is the best approach for students to increase their vocabulary. When kids read a variety of books on diverse themes, they are able to pick up more new words, which not only helps them to expand their vocabulary but also helps them to become more knowledgeable about a range of subjects.
Increased Focus | When students read books to relax, it naturally helps in their ability to concentrate on their daily activities. Additionally, students will be able to study more in a shorter amount of time and enhance their academic achievement. When students are not stressed out, they can concentrate on their studies without interruptions and are more likely to get high marks.
Develop Analytical Skills | Reading books can help students become more analytical and better equipped to solve difficulties. Reading novels can increase kids' comprehension and awareness of many situations. Reading improves students' confidence and teaches them to be humble and empathetic. Reading novels can help students become more imaginative and creative, as well as more optimistic.
The books are the world's biggest collection of knowledge and information. Books and their information never leave a person at any point in their life, making them the perfect companion for people. Books are our best friends because they never leave us behind and they have all the answers.