Structure of Sulphurous acid
H2SO3 structure


H2S2O3 STRUCTURE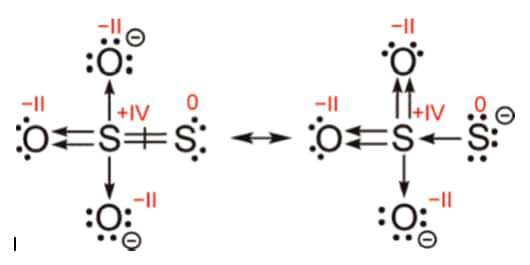 SO3H Chemical Name also called as sulphonic acid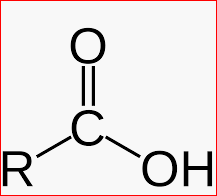 Sulphurous acid (also known as sulfuric(IV) acid, sulphuric acid, and sulfuric(IV) acid (UK)) is a chemical compound having the formula H2SO3, H2SO3 chemical name is sulphurous acid.
although no evidence of sulphurous acid in solution has been found, the molecule has been observed in the gas phase. Common anions, bisulfited (or hydrogen sulphite), and sulphite, are the conjugate bases of this mysterious acid. The intermediate species in the creation of acid rain from sulphur dioxide is sulphurous acid.
Only the SO2 molecule and the bisulfited ion, HSO, show up in the Raman spectra of sulphur dioxide solutions in water.
Also read -
H2SO3 Oxidation number
we've 2 hydrogen which each encompasses charge of +1 , and that we have 3 oxygen which each incorporates a charge of −2 .
If we cancel these out we might have that sulphur should have a charge of +4 to administer a complete charge of 0 .
Oxidation no. H2O3 is +4
Sulphurous acid (American spelling) or acid (Commonwealth spelling), often known as oil of vitriol, is a mineral acid with the chemical formula H2O3 that is made up of the elements sulphur, oxygen, and hydrogen. It's a colourless, odourless, viscous, and water-miscible liquid.
Because of its strong affinity for water vapour, pure sulphuric acid does not exist naturally on Earth; as a result, it is hygroscopic and rapidly absorbs vapour from the air.
Because it's an oxidant with strong dehydrating qualities, concentrated oil of vitriol is exceedingly corrosive to other things, from rocks to metals. Phosphorus pentoxide may be an outlier in that it is not affected by the acid's dehydrating property, which causes sulphuric acid to dehydrate back into sulphur trioxide.
Because a significant quantity of warmth is created when oil or vitriol is added to water, the opposite procedure of adding water to the acid must not be used because the warmth released may boil the solution, resulting in droplets of hot acid being sprayed during the method. Oil of vitriol can produce severe acidic chemical burns and even secondary thermal burns when it comes into contact with bodily tissue.
Although dilute oil of vitriol is less dangerous because it lacks the oxidative and dehydrating effects, it should still be handled with caution due to its acidity.
Sulphurous acid is a critical commodity chemical, and the amount of acid produced by a country can be a strong predictor of its economic strength.
It's made in a variety of ways, including the contact process, the wet oil of vitriol procedure, the lead chamber process, and a few more.
Sulphurous acid is also a vital component in the industry. It's most commonly used in fertilizer production.
It's also used in ore dressing, oil refining, wastewater treatment, and chemical synthesis, among other things. It has a wide range of uses, including in household acidic drain cleaners, as an electrolyte in lead-acid batteries, dehydrating a chemical, and cleaning agents. Sulphur trioxide is dissolved in water to make acid.
Sulfoxylic acid (H2SO2) is a sulphur oxoacid with an oxidation state halfway between hydrogen sulphide and dithionous acid. It's made up of two hydroxyl groups joined by a sulphur atom. Sulphur in the oxidation state of +2 is found in Sulfoxylic acid.
Occurrence
Rio Tinto is known for its acidic water.
Because of high affinity for water, pure sulfuric acid does not occur naturally on Earth in anhydrous form. Dilute sulfuric acid present in acid rain formed when sulphur dioxide is oxidised in the presence of water in the atmosphere. It results in sulphurous acid oxidation. Sulphur dioxide is the major by-product of burning sulphur-containing fuels such as oil or coal.
Sulfuric acid is produced naturally when sulphide minerals, such as iron sulphide, are oxidised. Acid mine drainage (AMD) or acid rock drainage refers to the highly acidic water that results (ARD).
The signal intensities are in line with the following equilibrium:
Ka = 1.54102; pKa = 1.81. 3 + H+ Ka = 1.54102; pKa = 1.81.
The use of 17O NMR spectroscopy revealed that sulphurous acid and protonated sulphites solutions contain a variety of isomers that is in equilibrium:
[H–OSO2]- [H–SO3]-
It will break down if you try to concentrate the solution by evaporation to make waterless sulfuric acid (reversing the forming reaction). When the temperature is lowered, a clathrate SO2.5+3/4H2O crystallises, which decomposes at 7 °C. As a result, the sulfuric acid H2SO3 cannot be separated.
Sulphur dioxide can be made into sulfuric acid by dissolving it in water.
Uses
Sulphur dioxide aqueous solutions, also known as sulphurous acid, as well as bisulfide and sulphite salt solutions, are employed as reducing agents and disinfectants. By taking another oxygen atom, they are oxidised to sulfuric acid or sulphate.
Also Read:
Sulphite salts and sulphurous acid
When carbon dioxide is dissolved in water, it forms an acidic solution. This has traditionally been referred to as a sulphurous acid solution (H2SO3). Pure anhydrous sulphurous acid, on the other hand, has never been isolated or discovered, and an SO2 solution includes very little, if any, H2SO3. The major species in these solutions, according to studies, are hydrated SO2 molecules, SO2 nH2O. H3O+, HSO3, S2O52, and maybe SO32- are among the ions present in these solutions, which are dependent on concentration, temperature, and ph. Sulfuric acid, on the other hand, has two acid dissociation constants.
It functions as a moderately strong acid, with around 25% apparent ionisation in the primary stage and much less in the secondary stage. Sulphites, which contain SO32
2HSO3− ⇌ S2O52− + H2O
These salts are relatively insoluble, with the exception of metal sulphites. As expected, the HSO3−ion has a stimulating structure in which the atom is bound to the sulphur atom rather than the oxygen atom. Although there is some indication that both the sulphur-hydrogen and oxygen-hydrogen complexes can exist in equilibrium in solution, there is no definitive evidence for this. Sulphites are formed by heating solid hydrogen sulphide salts (as described in the equation above) or passing gaseous gas into their aqueous solutions.
HSO3−(aq) + SO2 → HS2O5−(aq)
Also check-
NCERT Chemistry Notes: