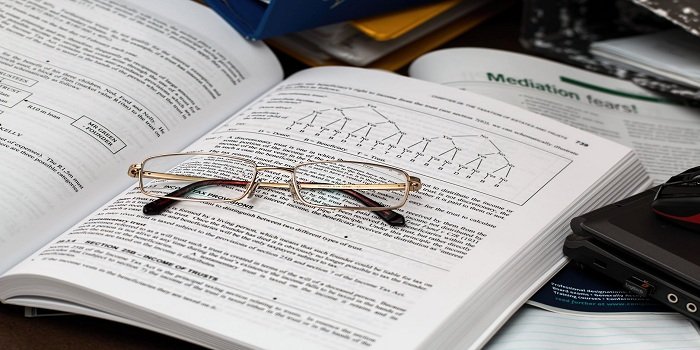 Career as an Economist – Students with interest in economy's GDP and other figures who wish to make a career as an economist can find here all the important information leading to making a career in the said field. Although you can select any academic stream to specialise in class 11th and 12th(Science, Commerce or Humanities) to pursue a career in economics, some universities and colleges give preference to students who have studied Economics as a subject at 10+2 level. Thus, students with Commerce as their academic stream have an added advantage due to the subjects like Accountancy, Business Studies, Economics they study. After completing school, one must complete graduation and post-graduation to increase their chances of getting employed with an organisation providing the title of 'economist'. This article on 'Career as an economist' will guide you on the career path, courses, colleges/universities for becoming an economist.
Skills to emphasize to make a career as an economist
Given below are the skills that will prove useful in making a career as an economist, and succeeding in it:
Manipulating data and statistics: Let's take up an example of a fast food outlet where you analyse whether sales are up because of more customers or higher sales per customer. This comes naturally to economics majors.

Understand relationships: Understand the factors that could lead to higher sales or higher costs.

Learning about new products, industries, regions, business models: widen your horizons on different industries and changes they undergo so as to understand the economy better.

Communicating: If you can explain complicated things clearly, both orally and in writing, then you can go places.
Career as an economist after 10+2
After completing 10+2, you can opt for B.A(Hons.) in Business Economics, B.A(Hons.) in Economics, B.Sc in Economics. Mathematics and statistics are integral parts of economics education which are included in the courses listed above. Along the graduation, you must also start following world economics and read business papers. Follow the movements of central banks across the world. Find how inflation affects economies and how governments tackle it. Analyse how economics affects human and market behaviour. Learn the practical aspects of economics in your daily lives too.
Some colleges offering programmes specialising in economics are listed below: 
Colleges offering Economics
| | |
| --- | --- |
| College | Programme |
| St. Stephen's College | Economics (Hons.) |
| Delhi School of Economics (DSE) | Economics (Hons.) |
| Shri Ram College of Commerce (SRCC) | Economics (Hons.) |
| Lady Shri Ram College for Women (LSR) | Economics (Hons.) |
| Gargi College | B.B.E |
| Sri Guru Gobind Singh College of Commerce | B.B.E |
| Sri Guru Nanak Dev Khalsa College | B.B.E |
| Christ University | B.Sc Economics |
Career as an Economist after Graduation
Post graduation, to make a successful career as an economist one must pursue his/her Masters in Economics. A degree in higher education increases the employment prospects as an economist. Candidates can also choose to go for their Masters degree after obtaining a year or two work experience. Listed below are the colleges to pursue Masters in Economics along with the programmes they offer.
Colleges for Post Graduation in Economics
| | |
| --- | --- |
| College/University | Programme |
| Delhi School of Economics-Delhi (DSE) | M.A Economics |
| Indira Gandhi Institution of Development Research-Mumbai (IGIDR) | M.A Economics |
| Delhi University | M.B.E |
| Bhim Rao Ambedkar College, Delhi | M.B.E |
Career Options
There are numerous career opportunities for economic graduates both in public and private sectors. In the government sector, one may try for Indian Economic Services, Indian Civil Services, Reserve Bank of India, National Sample Survey, Ministry of Economic Affairs, Planning Board, Planning Commission, National Council for Applied Economic Research and National Institute of Public Finance and Policy. The private sector also offers jobs for economic graduates in the fields like private banks, MNCs, BPOs, KPOs, Business journals, and newspapers. One can also enter the field of teaching.
Careers in economics are diverse with varied job roles. Depending on your area of interest, a career as an economist will help you develop specialized analytical skills, enabling you to successfully enter multiple industries as a professional economist. Some of the high demand sectors for economics graduates with huge job prospects are:
Accounting

Auditor

Banking and Finance

Insurance Investment

Marketing

Stock Broker

Media Analyst

Management

Manufacturing

Advertising

Communication

Actuarial

Education and Research

Retailing

System Analysis
According to Payscale, the average pay for an Economist is Rs.6,87,845 per year. An economist is needed in every industry, so a background heavy in research will always be beneficial. Writing skills and mathematical skills are often considered essential for a successful career as an economist. 
Here is a list of other career options after +2 that you can choose from:
| | |
| --- | --- |
| Career as a Social Worker | |
| Career as a Blogger | |
| Career as a Wildlife Photographer  | |
| Career as a Game Designer | |
| Career as a Content writer | |
| Career as a Banker | |
| Career as a Social Worker | |
| Career as a Lawyer | |