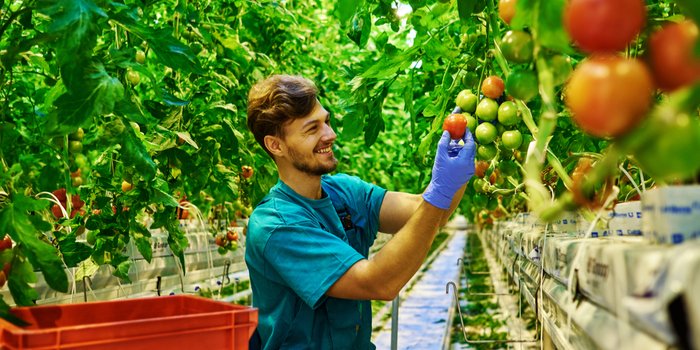 Career in Agricultural Science: In 1947, when India was just beginning to taste its newfound freedom, a food famine was almost at its doorstep. India's first Prime Minister Jawaharlal Nehru's response then was to the point. "Most things, except agriculture can wait," he said. This is the importance that agriculture has in the in the scheme of development and growth in the country. Most students would relate agriculture to simply farming. However, agricultural science goes beyond that and includes the understanding of economics, climate and biology. In this article, we will learn what exactly is Agricultural Science and how to explore a career in Agricultural Science.
Career in Agricultural Science: What is Agricultural Science?
Agricultural science is a multidisciplinary field of biology comprising study of crop production, livestock, weather, economics and social science. With huge demand for agricultural professionals, a career in this field is highly rewarding. 
List of careers in Agricultural Science:
Studying Agricultural Science opens a lot of opportunities for students in various fields. They can take up a lot of careers based on their interests. Here is the list of careers in Agricultural science:
Career after 10th in Agricultural Science 
Students should preferably study in the science stream after their 10th standard. They can opt for CBSE class 12th, ICSE class 12 or the state boards. In class 12th, they can pusure either Mathematics or Biology as both the subjects are valid for pursuing Agricultural Science.    
Career after 12th in Agricultural Science
If you have passed 10+2 and want to explore career options after 12th in Science with Mathematics or Biology or Intermediate Agriculture, then you are eligible to apply for BSc (Agriculture). Indian Council of Agricultural Research (ICAR) conducts AIEEA-UG national level entrance exam for admission to Bachelor's degree in Agriculture and allied areas. To apply for AIEEA-UG, you should have passed 10+2 in above said subjects with at least 50% marks in aggregate and you should be between 17 and 23 years as on 31st of August. There is a relaxation of five years in the upper age limit for reserved categories. Several states and institute specific entrances are also conducted.
Students can study BSc (Agriculture) which is of Four years' duration (Five years at some institutions)
How to become an Agricultural Scientist: What subjects do you need to study agriculture?
To be an Agricultural scientist students have to study a few subjects. Here is the list of subjects you would have to study to be an agricultural scientist:
1. Agronomy
2. Agriculture Chemistry
3. Soil Science
4. Soil Conservation
5. Horticulture
6. Plant breeding
7. Genetics
8. Agriculture engineering
9. Economy
10. Animal husbandry
11. Post-harvest engineering
12. Plant pathology
 
How to become and Agricultual Scientist: What after graduation?
To explore a career in agricultural science, Agricultural Statistics and Mathematics are viable postgraduate opportunities if you are adept with numbers and statistical models. Other diverse fields to pursue research and advanced education include Agri-Botany, Agri-Biotechnology, Agri-Chemistry, Agri-Economics, Agri-Extension, Agronomy, Agri-Engineering and Social forestry.
Career in Agricultural Science: Can I get a job?
One can work as an agricultural specialist, product manager and a researcher after completing graduation. For those exploring a career in agricultural science in the private sector employers include insurance, banks and agriculture giants such as ITC, Monsanto, Reliance industries, ITC Ltd., Novozyme and Cargill are some of the top recruiters.
Career in Agricultural Science: Can I go abroad
Agriculture is taught as a three-year undergraduate program at prominent universities world over. Newcastle University offers a flexible study structure by allowing you to select specialized fields after covering basic scientific and quantitative agricultural studies. The University of Reading lays special emphasis on areas like Farming in Practice, Animal Science and Production, Crop Science and Production, Agri-Environment and Agri-business. The University of Melbourne offers Bachelors in Agriculture as well as Bachelor of Science.
How to become an Agricultural Scientist: Best institutes to study Agricultural Science:
Agricultural Science can be pursued both at the Bachelors and Masters level. Students have to first pursue the Bachelor's programme. Here are best institutes for Bachelor and Masters:
Best institutes for Bachelors in Agricultural Science: 
| | |
| --- | --- |
| Institute | Duration |
| Tamil Nadu Agricultural University | 4 |
| G.B.Pant University of Agriculture and Technology | 4 |
| University of Agricultural Sciences, Bangalore | 4 |
| Punjab Agricultural University | 4 |
| Chaudhary Charan Singh Haryana Agricultural University, Hisar | 4, (2+4) |