Career as a Project Manager - Understanding the intricacies of a project
With industries increasingly moving towards management by projects, this field is attracting students as well as executives who want to hone their management skills to face new challenges. Read the complete article below to know more about career as a project manager. Ruthless competition across industries has ensured that organisations can no longer stick to just the traditional management tactics to survive. Ever changing targets and expansion have triggered the need for micro managing long-term goals of the company, which, in turn, has led them to move towards management by projects. These days, every organisation needs one with career as a project manager who can look into all aspects of a project and complete it within a specific timespan. This is where project managers come into the frame. "Project managers should be able to cut across all industries and domains - whether finance, marketing or human resources," says Dr. Vanita
Bhoola, Head of Department of the Centre for Project Management, SPJIMR. Picture of Dr. Vanita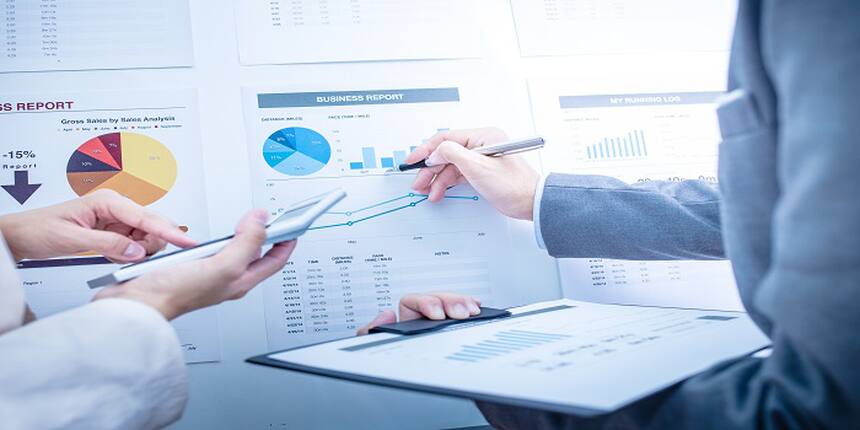 Demand for project managers
According to the Project Management Institute (PMI), an international professional membership association for the project management profession, by 2027 organisations worldwide will require a massive 87.7 million individuals working in the project management related roles. India, itself, will require 70 lakh new project managers in the next 10 years, and is expected to emerge as the fastest growing country in the world for project management-oriented employment.
8 min read
Mar 05, 2022
Read More
What is project management?
To understand what is project management, one first needs to comprehend the meaning of a project. By definition, a project can be temporary business or plan that is undertaken to achieve an objective. Project management is the application and implementation of processes to ensure that the objective is achieved. A person with career as a project manager may be included in any part and aspect of a project. Their roles include selection of a project, execution, defining the size of the project, budget allotment and fixing a deadline for the same. Interestingly, as a programme, it can integrate with any specialisation, be it human resources or operations. What puts it apart from traditional branches of management is that it is not a continuous plan and can only be covered within a specific time span and, more importantly, budget. A project manager requires skills, which go beyond a specific area. He needs to have sound technical knowledge of his field along with people skills and business awareness.
4 min read
Mar 05, 2022
Read More
Like in the case of specialisations, career in project management is also not limited to any specific industry. However, it is most common in industries like pharma, IT, construction, infrastructure and banking, among others. One point to note here is that project managers do not hold any specific designations in most cases. So, project managers may assume the role of assistant managers, portfolio managers, deputy managers and, so on.
How is project management different from operations management?
While career in project management can be easily differentiated from traditional branches of management, the lines between project and operations management have somewhat been blurred. In fact, many institutes offer project management as part of the curriculum together with operations management. However, there are differences between the two branches. While operations is an ongoing organisational function, project management is required to achieve specific targets within a limited time.
Organisations mainly take up projects to target new challenges in the market and ensure fresh approach to the operations system. So, while a product or system might be launched through project management, operations help to sustain the new system. In academics, operations management is usually offered as a specialisation and project management can be a subject or module covered within it.
How to pursue project management
Career in Project management is generally offered as certification programmes at most institutes. At some Indian Institutes of Management (IIMs), it is part of the Management Development Programme offered to corporate executives. These programmes stretch from a week to a month. Further, admissions under this programme do not follow any set admission calendar.
While some institutes offer rolling admission, others offer monthly or annual admissions. Further, the programme is offered under various certifications. Some of these certifications are mentioned below:
Strategic Project Management

PMP Certification Exam Preparatory programme

Program Management Professional

Certified Associate in Project Management
While there are no authorities for project management in India, most programmes in this branch are covered under - Project Management Institute (PMI). Institutes like SPJIMR offer certifications in collaboration within these bodies.
Select institutes offering Project Management
Programme

Institute

Fee

Project Management (Management development programme)

Institute of Management Bangalore (IIM-B)

Rs. 65,000

Project Management Programme

SPJIMR

Rs. 100,000
(6 modules)

IT Project Management

ISB, Hyderabad

Rs. 3,153 per month (through Coursera)

Project & Contract Management
(Management development programme)

FMS, Delhi

-

Project Management (Management
development programme)

Indian Institute of Management Indore

Rs. 66,000
Work map of a Project Manager
1. Selecting and defining a project
2. Mapping project requirements and size of the deliverables
3. Fixing a deadline to the project
4. Budget estimation for the project
5. Securing funding for the project
6. Gathering human resources for the project
7. Leading the team
8. Monitoring the implementation of the project
9. Communication with all stakeholders
10. Preparing business cases