Career as a Corporate Lawyer
Career as a Corporate Lawyer – The legal profession in India has undergone substantial changes over the years. In present times, a student of law is not confined to the court but is a part of corporate offices, consulting and advisory firms, administrative services and much more. This has created huge opportunities for corporate law professionals in the industry. A corporate lawyer is a person responsible for handling the business operations and decisions from the perspective of law. The corporate lawyer provides guidelines on how a business should be conducted within the legal limits. Corporate Law relates to the study of various stakeholders in a company and how they interact with each other. A corporate lawyer has a multi-faceted role encompassing various responsibilities with a blend of operational and supervisory roles. While the profession of corporate law is emerging, the demand for academic programmes in corporate law is witnessing increase in demand. This article carries all the information you need to know to make a career as a corporate lawyer. Read below to know more.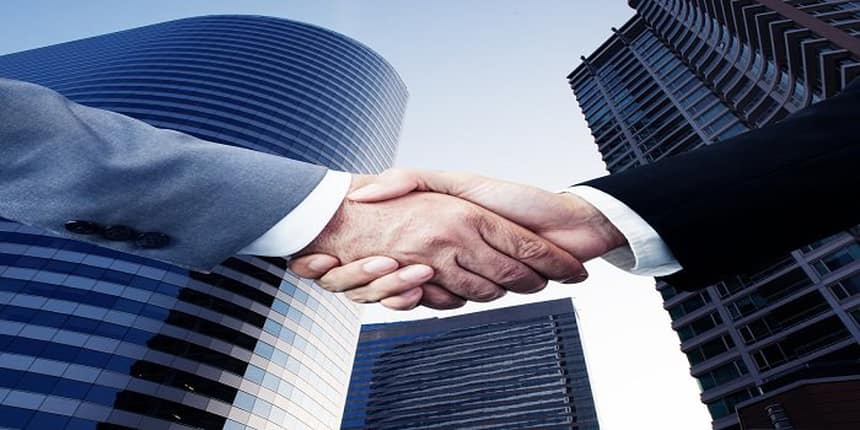 Law Programme
Students can opt for 5 year integrated programmes in Law after class 12 like B.A LLB, B.B.A LLB, B.Com LLB, B.Tech LLB, B.Sc LLB. L.L.B is a three year law programme which can be pursued only after completing 3 year graduation. The LLB Bachelor of Laws degree teaches one to understand and critically analyse the rules and institutions which society establishes to secure and promote justice and order. "All law firms look for candidates who are clear on the theoretical aspects of law and the firms only teach them the practical aspects like due diligence, drafting and negotiation with the clients," says Dr. Lovely Dasgupta, Associate Professor, WBNUJS.
Most Law schools in India conduct admissions on the basis of score of candidates in Law exams like CLAT, HP LAW CET, IPU CET etc. Some of the law schools with their intake exams are listed below:
Select programmes in Corporate Law
| | | |
| --- | --- | --- |
| Institute | Programme | Intake Exam |
| National Law School of India University, Bangalore | B.A. LLB | |
| NUALS, Kochi | B.A LLB | CLAT |
| Indian Law Society, Pune | Diploma in Corporate Laws | |
| Bharati Vidyapeeth Deemed University, Pune | Diploma in Corporate Laws | BVP CET |
| West Bengal National University of Juridical Sciences, Kolkata | B.A. LLB | CLAT |
| University of Petroleum and Energy Studies | BBA LLB (H) with specialisation in Corporate Law | |
Qualities of a Corporate Lawyer
A corporate lawyer needs to be good at working with tight deadlines, function well under pressure and have good communication skills. A corporate lawyer has to continuously stay abreast with legal skills, work long hours and stay connected with clients.
The profession is highly demanding in terms of time and stamina and communication skills. Equally important is the need to create your brand both in terms of quality, trust and specialization of service," says Rabindra Jhunjhunwala, partner, Khaitan & Co.
According to Rajiv K. Luthra, Founder & Managing Partner, Luthra & Luthra Co., "Besides having sound knowledge of corporate and commercial law, analytical ability, attention to details and negotiating skills are some of the key qualities that are required to become a successful corporate lawyer."
Remuneration
Even though career as a corporate lawyer is lucrative but the pressure begins early. "Along with a good salary package, corporate lawyers get to work with smart people from the profession and business honchos and travel to international locations for closing deals. Most of the top-tier Indian Law firms pay very lucrative compensation through campus hiring, with starting packages ranging from 12 to 15 Lakhs," says Rabindra Jhunjhunwala.
A Law Graduate may bag a handsome salary in the initial days of working as a Corporate Lawyer. Vijaya Sampath, Senior Partner, Lakshmi Kumaran and Sridharan, says, "Advantage of corporate law is that earning potential even in the initial years is quite high compared to other professions including litigation."
One may also choose to become an entrepreneur and may start independent practices or consultancy. Moreover, Legal Process Outsourcing (LPO) is another launching platform, which may help corporate lawyers to add a value to their CV. As put by Ramanuj Mujherjee, a private practitioner and WBNUJS, Kolkata alumnus, "Though many law students are afraid to work at LPOs because they think that it will "destroy" their CV. This is not true at all - if you have good skills and professional experience, including having done well in an LPO, you will always be welcome everywhere. LPOs provide great career opportunities today, and competition is very low." 
Areas of Work
Apart from joining law firms and corporate houses, a corporate lawyer can find work in many other fields. Some of them have been listed below:
Law Firms

Large Indian conglomerates involved in Infrastructure,

MNCs in FMCG or BFSI

PE Firms

Investment Banks

Business and Strategy Consulting Firms

Accounting Firms

RE Companies

LPOs

Teaching in top rated Law Schools or

Being an entrepreneur to start own Law Firm 
Those wanting to make a successful career in Corporate Law must engage themselves in reading the business papers, Law journals and stay abreast of legal developments in fast moving areas such as securities law.