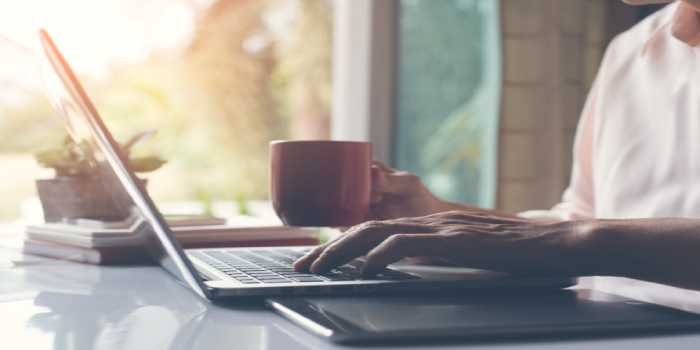 Khushboo Verma, 14 Jun 2018
Career as a Blogger: A quick search on any topic on the Internet reveals thousands of searches related to it. Many of these are articles, written by people who have chosen a career as a blogger. If you are passionate about writing, blogging is definitely a career path that you should consider. Not only does it ensures lucrative earning opportunities, but also gives you recognition as people start knowing your through your blogs. If you are planning to become a blogger, but don't know how to go about it, don't worry as we have got your back. Scroll down to know the top tips on how to set it up and make it a big hit among readers. Let's take a look at what's involved in blogging.
Who is a blogger?
Bloggers are professionals who maintain an online journal, which is also known as a blog. Blogs are written in a variety of topics and are shared by people. Updated on a frequent basis, the posts are maintained in a chronological order. Blogs can cover a myriad of topics like lifestyle, heathcare, travel, gardening, fiction stories and poetry among others. Contrary to popular belief, blogging is a lucrative profession, which enables bloggers to make a bomb of money by getting their posts published through paid blogging services.
Skills Required to Become a Successful Blogger
The skills involved in blogging are good writing and reading abilities. Choosing topics wisely and writing on topics that a writer has knowledge about are the two main factors that can't be overlooked. Bloggers should also ensure that their blogs not only fulfill the reader's demand, but also have unique elements that will hook the the latter's interest. Also, successful bloggers are those who can effectively market their articles, bring readers on-board, and develop a sense of community through their blog. Here are the skills required to be a blogger:
Writing skills: To be a good blogger, you should have good writing skills. Not to mention, writing is a quintessential part of blogging. Read a lot of articles and books to develop good writing skills.

Editing: A blogger should have good editing ability, such as checking the sentence construction. Also, the content should be properly structured, paragraphs should make sense and the content should not be not off-topic.

Proofreading skills: One must have excellent grammar knowledge, such as fixing punctuation error, spelling mistakes and grammatical errors.

Marketing skills: Writing is not only the skill that will make you excel in the blogging field. In fact, you should also have some marketing skills, such as how to connect and engage with others, promote their content and gain exposure.

SEO knowledge: One should have enough knowledge about search engine optimization to optimize the content for search engines. SEO knowledge requires you to learn about keywords and writing exciting titles.
How to become a Blogger: What after 10th?
After completing their 10th from CBSE board or West Bengal Board, students have the options to choose from three streams-Science, Commerce and Humanity in 10+2. There is no specific education or training required to become a blogger. You can pursue any stream and become a blogger provided you should have passion for writing. Yes, certain blogs do have a specific requirement for technical knowledge like finance and engineering or medicine. In that case, having knowledge of a specific stream help. This is not rule, of course, and students from any stream can write on any area provided they understand the requirement of the article.
How to become a Blogger: What after 12th?
Students after completing their 12th from CBSE board or West Bengal Board, there are endless courses to pursue. You have to find out what course is best for you. Irrespective of what career you choose, you can always become a blogger provided you should have all the skills required for the same. Also, you should have knowledge on the subject you want to create content. You can even employ freelance special artists, web developers, animators, etc, to help with your blog.
How to start a blog?
If you want to start a career as a blogger, but you are not sure how to begin. To make your task easy, we have collected all the information at one place
Steps to start a blog
1) Discover your passion: First check what you are passionate about and what topic interests you the most.
2) Be original: This your own blog, so take the complete ownership. Do not copy from other's post. Read your post loud and if you want find anything irrelevant or wrong, go back and edit it. Also, make sure your blog is interesting. 
3) Find a domain name: Having a domain name is important because your reader will find your blog by entering your domain name. You must, therefore, ensure that your blog corresponds with the domain name. You can purchase your domain name from domain name registrar online. Also, you can go for a free domain hosting service. But if you want to blog professionally and looking forward to have a higher chance of profit, you must purchase you own domain name. 
4) Opt for a CMS (Content Management System): Go through all the options, choose what's the best for your blog. Blogger, WordPress, Tumblr, squarespace and typepad are the most commonly used CMS.
5) Choose design and colour theme based on your need: How do you want your blog to look like and the design template. Use eye-catching images and theme to add colors to your website.
6) Maintain consistency: Whether it is everyday, alternate day or three times in a week, update your blog with new article.
7) Try to stick to the same schedule: Although it is not a strict rule, bloggers should maintain a schedule for their articles. That way, readers will know the timings and keep a watch on your blog. 
8) Respond to comments and emails: The feedback will help you enhance your writing and it will also help you engage with your readers.
9) Make your blog attractive: Include elements like pictures, videos and infographics in your blog as it will make it more interesting
Connect through your blog:
Ensure people follow you on the following sites:
Facebook

Twitter

Instagram

Pinterest
Additionally try these following tricks to expand your blog network:
Make networks at events

Give link to other bloggers

Comment on other sites

Email your favorite writers and bloggers to make connection

Follow them on twitter

Attend a blog conference

Opt for guest blogging on sites that publish similar content 
Working Conditions for Bloggers
Blogging is a profession that offers great deal of flexibility to people involved in it. One can work at their convenience, maybe three to four hours daily, or as long as 14 hours every day. Bloggers have the full liberty to design and create their content on their own, without facing any limitations. The best part of this profession is that one has the independence to work from home. 
How much do Bloggers Earn?
Some bloggers have stable income while for others the earning is inconsistent. The amount that bloggers earn depend on their employment structure. For example, some bloggers prefer to work as part-time or full-time employees in an organization. In such a case, the flow of income is consistent. While some opt for freelancing, their income depends on the amount of work they deliver. A beginner, for example, gets 30 paise per word and gradually it goes up to 50 paise, 1 to 4 rupees and even more depending on the experience.
The income of those who work as independent bloggers (a blog they own and operate), depends on the amount of advertising, affiliate sales and sponsorship they are able to secure. Regardless of the employment structure, the pay scale of bloggers is also determined by the following factors:
• The amount of articles bloggers are able to churn
• The quality of writing
• The niche in which they write
• Their level of expertise in the chosen subject matter
Looking for more career options after 12? Here is a list:
| | |
| --- | --- |
| Career as a game designer | |
| Career as a content writer | |
| Career as a banker | |
| Career as a social worker | |
| Career as a lawyer | |