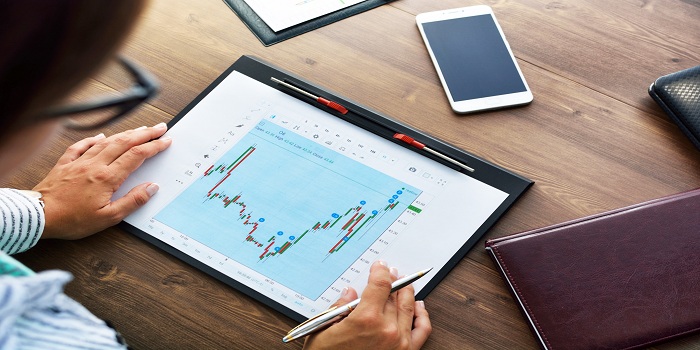 Bhanu Pratap Singh, 22 Feb 2018
If you have the skill to extract the relevant information from the vast data pool which increases by the minute, career as a data analyst is just right for you. As industries become more data-driven, it is the job of data analyst to point the companies in the right direction for business growth. Read the complete article below to know more about the skills and career as data analyst. The term data analyst is quite self-explanatory. As the name suggests, a person with career as data analyst collects data, be it the sales figure, market research, logistics or even the transportation cost. A data analyst is required to collect and study the data and help the company to make positive business decisions. This practice involves figuring out the cost of materials in the market, transportation cost and how to reduce it and also solve matters where there is a monetary loss for the company.
"People with career as data analysts have immense potential in a high-growth market like India, with operations in market research, analytics, consulting, finance, and marketing and logistics companies. With India being a well-established global and regional hub, there are hundreds of companies in these sectors. Most common data analysts role offered in these companies include business analysts, finance analysts, risk analysts, pricing analysts and marketing analysts. Currently with most of these companies experiencing explosion of data on day to day basis, these roles are going to be further in demand. Bangalore, Mumbai, Hyderabad and Gurgaon are the key locations to hunt for a data analyst job," says Prasanth Jagarupu, Senior Data Analyst, Fedex.
Big push from e-commerce
There has been a sudden growth in the e-commerce industry and almost every business is on this platform. The most successful businesses have been those which have been able to adapt to the e-commerce platform and make their business strategies accordingly. Due to the rise of the e-commerce segment, a majority of the people who shop these days, they do it online. This has resulted in a data explosion, which is there on the net. This data needs to be exploited by the business houses and companies in order to earn the maximum profit and this is where a data analyst comes in.
Role of a Data Analyst
There are a variety of tasks that a data analyst performs in a business environment or in an IT system; however, there are a few common tasks which are undertaken across the segment. Some of these tasks are:
Inspecting and extracting business data to determine patterns and associations among various data points

Creating and designing reports in order to help the ad and sales team make their business decisions

One of the most important roles of a data analyst is to perform statistical analysis of business data 
Difference between Data Analyst in India and the West
There is a vast difference between how data analysts work in India and how they work in the west. Understanding of data analytics is quite different.
"Data Analytics as a concept is prevalent in the western countries. In India people understand and recognise data analytics as tools and skillsets. Here, people think that if they know Excel, Python and R Sequel, they know Data Analytics. But do they know data modelling? In terms of application wherein one has to get into the concepts of it, data analysts should know that whether a particular approach is viable or not? This mindset is a little less popular in India. This is because the West has more internet based companies. There the available data is structured. Whereas in India, there are only a handful of companies which use data science to do surveys or get unbiased data to help in the decisions making," says Pragya Mitra, Data Analyst, Zomato.
Difference between Data Analyst and Data Scientist
Due to the nomenclature, many get confused between a data scientist and data analyst. However, the two are very different roles and work for separate objectives of the company. In simple terms, a data analyst looks into the past by analyzing past data to identify past patterns. On the other hand, a data scientist will decide the future objectives by stating future goals by analyzing past patterns among other things.
Skills required to become a Data Analyst
The single most and the most important skill which is required to become a successful data analyst is the capability to extract the relevant information from the vast data pool which increases by the minute. However, there are certain skills which you should keep in mind and try to master if you want to make a successful career in data analyst.
Programming: As a data analyst it is important for you to know how to programme. As the data keeps on changing and expanding on a daily basis, it is important for a data analyst to be comfortable with coding. Because data is evolving on a regular basis, there are no specific procedures and a lot of customization is required, hence it is important to know programming. 
Understanding technologies: Technologies such as Apache Spark, MapReduce and Hadoop help in the processing of data. It is important for a person with career in data analyst to master these technologies in order to work seamlessly. 
Data Warehousing: With so much data available, it is important for a data analyst to know how and where to store that data. Data warehousing forms an important component of business intelligence as it is used for generating analytical reports for employees. 
Quantitative Aptitude and Statistics: Technology will help a data analyst to make reports, but what is needed is a sound knowledge of statistics, probability variations and variables, which form the core of data science. 
Business sense: This goes without saying that in order to have a successful career as data analyst, it is important to have a good business sense. It is one of the core skills which a data analyst should possess. A good data analyst is one who is master in the entire technicality involved, statistics and has a keen business sense. It is difficult to find a data analyst to have a high understanding of all the three domains. Analysts with an understanding in all three domains are in demand and are paid handsomely. 
Teamwork: Again, making a career in data analyst doesn't mean you will be the lone wolf in your company. You will be required to work across all the verticals in your organization, hence, it is important for you to be able to work in a team. You will be working with various teams to complete a project. You have to be comfortable working with a team. "A data analyst should also have perseverance and patience. Simultaneously, a data analyst should give attention to details. Key attributes of a data analyst are ever curious and they do not assume things. Data analysts should have a lot of questions as it leads to a better and a more productive approach which, in turn, leads to finding new ways to solve a problem. Approach will come through experience and experience will come through curiosity," added Pragya.
Salary of Data Analyst
A person with career as data analyst makes between Rs. three lakhs to eight lakhs per year. The salaries are set to increase as more companies are joining the bandwagon.