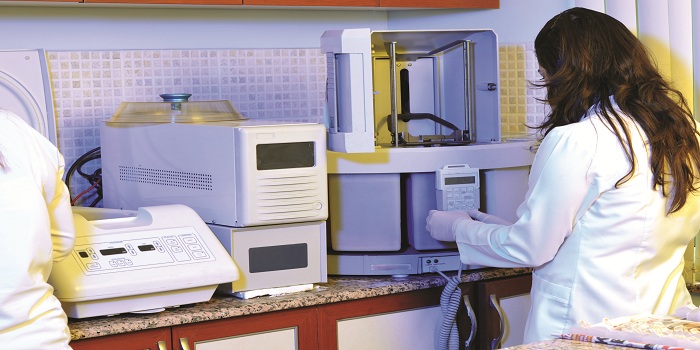 Want to build your career as a Biomedical Engineer? Biomedical engineering is an interdisciplinary field with the potential to push the horizons of scientific and technological innovations and contribute to healthcare in a big way. This article by Careers360 helps you bridge the gap between medical and engineering fields. Many students of science often have to make the difficult career decision between medicine and engineering. The same was the case for Aswathy M. Nair. "After completing my schooling, I had two options: medicine or engineering. Yet, I wanted something intermediate where I could explore more," she pondered. Why debate when you can pursue both? 
"I came across a quote which stated that biomedical engineering is a bridge between medical and engineering fields, and that really inspired me. I was curious, what could that bridge lead me to?" It led her to begin an exciting journey with biomedical engineering three years ago. Equal parts engineering and biology, the field promises to be a whole lot of fun. So what exactly is it? Biomedical engineering is the application of engineering principles to medicine and biology, for the betterment of health and healthcare.
The bright youngster secured a first rank in her B.Tech. exams while at Anna University, Chennai. She went on to earn the prestigious Inspire Fellowship, which gave her government funding for research. This paved her way to IIT, Bombay, where she is now in her third year pursuing PhD in Biomedical Engineering. Aswathy's story could be anybody's.
Engineering better healthcare
Perhaps the first time most people are exposed to the very distinctive products of biomedical engineering is in a hospital. Consider the ECG or ultrasound machine. In fact, the contribution of biomedical engineering is evident in many aspects of healthcare, from the creation of better drug delivery systems to implants, imaging sensors to high-tech medical equipment.
The advancements in science and technology and the subsequent growth of the healthcare sector has placed biomedical engineering at the pinnacle of innovation. More and more biomedical engineers are needed today to bring significant solutions for health and well-being.
"It's very interdisciplinary. To tell a student that you get to be both an engineer and a biologist working in the medical area at the same time makes it very appealing. Biomedical engineering gives you a flavour of doing multiple things that have the potential to make an impact. It's extremely applied so you have the potential to contribute and see what it can really lead to, in terms of latest technologies or new ways of diagnosing and treating conditions. That's very nice for youngsters. We need more and more bright minds to make that possible," encourages Professor Rinti Banerjee, Head of Department of Biosciences & Bioengineering, Indian Institute of Technology, Bombay.
Multidisciplinary learning meets real-world application
Multidisciplinary learning means students pick up skills across various domains.
This opens up their career choices beyond the obvious. For instance, a student may find domain-specific analytic positions in IP companies which want experts to work towards healthcare related patents. Proficiency with data and grasp over application and domain makes students highly suitable for data analytic jobs. Besides quantitative and analytical skills, students get a chance to explore subjects like biomedical electronics, biomechanics, bio-materials, genetic engineering, bio-instrumentation, computer modelling, medical imaging and more. This puts them in a unique position to venture out in search of jobs in a variety of different fields related to bio-medical engineering not only in India but also abroad.
Courses for Biomedical Engineer
To pursue a Bachelor's in biomedical engineering, a student should pass senior secondary examinations with science (physics, chemistry and biology) and maths. "Student should be comfortable with both biology and mathematics. Those are the basic grounds for further education in biomedical engineering," says Prof. Banerjee. "Students who are in touch with both perform better in the long run," adds Prof. Tayalia.
A number of distinguished colleges across the country offer courses in biomedical engineering. These include IIT Bombay, IIT Delhi, IIT Roorkee, Manipal Institute of Technology, Vellore Institute of Technology, All India Institute of Medical Sciences, New Delhi, SRM University, among many others. Some offer Bachelor of Technology degrees, while others like IIT Bombay require a Bachelor's degree in either engineering or medicine to enrol into their Master's programmes. This is a great option for students from diverse backgrounds to come together in a unique classroom. "The course has made me in a way than I can adapt to and explore both fields. I can culture bacteria in a laboratory and also work with circuit systems. It's really cool!" exclaims Aswathy.
Many students join the job market for a few years and return to pursue PhD programmes. Dr. Taranikata Barman is one such PhD student at the Centre for Biomedical Engineering, IIT, Delhi. Dr. Barman began his career as a veterinarian, then worked at Ranbaxy for many years, where he was involved in the discovery and development of many new antibiotics, before joining the PhD. programme at IIT Delhi. "Now in India, this field is growing. We are gaining new knowledge day by day. In coming days, more progress will happen, more technology is coming, facilities everywhere are improving, and we'll be at par with the western countries. People used to think they'll go to US or UK to study or work, but now India is progressing and that won't be necessary," he says.
The field is as diverse as it is exciting. Neurobiology, biomaterials, biomedical instrumentation, tissue engineering, sensors and devises, medical imaging, computational physiology, image processing, signal processing and prosthetics are some of the courses' subjects. Biomedical engineering means different things to different students in the classroom depending on their interests and area of focus.
Select institutes offering Biomedical Engineering
IIT Bombay
IIT Delhi
IIT Roorkee
Manipal Institute of Technology
Vellore Institute of Technology
All India Institute of Medical Sciences, New Delhi
SRM University
Jobs for Biomedical Engineer
Career as a Biomedical engineer is all about the ability to look at real life problems and finding solutions using technology. Analytical skills, cross-domain knowledge and a research-oriented mind sculpt a successful biomedical engineer. The opportunities are immense in the areas of innovation, designing and developing new technologies. Academics and research is where the bulk of innovation really happens. Biomedical engineers are involved in testing, implementing and developing new tools and equipment for the healthcare industry. Government jobs are also too many. Perhaps the most attractive prospect for today's generation is the idea of working for cutting-edge start-ups. Many go on to launch their own ventures and companies once they have the experience.
The future is now
"In the next 50 years, career in biomedical engineering is going to be one of the top fields as diseases are increasing and people are living longer, so there is definitely a need for biomedical engineers to make lives easier," says Dr. Naren Vyavahare, Hunter Endowed Chair, Professor of Bioengineering, Clemson University, South Carolina, USA. Prof. Vyavahare has been working in the US for many years. This is a popular path for many academics who can go on to join various companies or institutions outside India. The scope for study and work abroad is high. In IIT Bombay, students have worked on some promising concepts. Some work on developing new devices that can facilitate rehabilitation in those who have movement impartments. Others are exploring point of care devices that can help in the diagnosis of diseases quickly and on the site.
Emerging areas of interest for Biomedical Engineer
A lot of work is being undertaken on micro and nano sensors that facilitate speedy detection of diseases. Breakthrough innovations like a portable nano-sensor can hope to detect biomarkers for heart attacks on the site. Imagine if cancer could be detected at early stages-how much suffering and loss could be spared, replaced by hope and a winning chance of recovery. This is the world that Aswathy envisions. "I am developing sensors for various healthcare applications, like cancer biomarker detection. If my research can one day be helpful to someone out there, it will make me really happy," adds Aswathy. Another exciting area in biomedical engineering is regeneration and stem cells.
"A lot of work is going on with stem cell. Initially, stem cells could only be extracted from placenta or babies. But now you can take adult skin cells and turn them back to stem cells. This is happening right now. Skin can be turned into cardiac cells, muscle tissue," says Prof. Vyavahare.