UP Board Released New Exam Date for Class 10th, 12th Cancelled Exams
The Uttar Pradesh Madhyamik Shiksha Parishad (UPMSP) has announced the new UP Board exam dates for the cancelled exams. UP Board 10th, 12th exams scheduled on February 20, 26 and 29 were cancelled in some centres in the eastern parts of UP. As per the new schedule of the UP Board, these cancelled exams will now be conducted on March 12, 2020.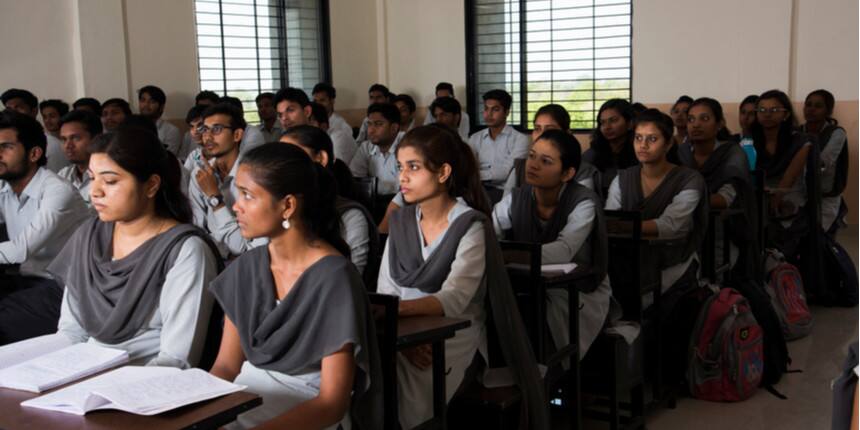 UP Board exams of some subjects which were all set to be conducted in some centres of Mau, Ghazipur, Ballia, Aligarh and Prayagraj were cancelled.
As per the latest notification, these exams will now be commenced in the new exam centres on the said date between 8 a.m to 11:15 a.m.
UP Board Exams which got cancelled are as follows:
Class 12 Physics on February 20, 2020

Class 12 English on February 26, 2020

Class 10 Science on February 29, 2020
UP Board 12th exams 2020 which were earlier conducted in the evening shift will now be conducted in the morning shift. In the case of UP Board 10th exam 2020, it will also be held in the morning shift.
UP Board 10th result 2020 was expected to be released in the fourth week of April 2020 along with the UP 12th Board result 2020. But due to the cancellation of the exams, the result may get delayed this year.
Questions related to UP Board 12th
Showing 2 out of 2 Questions
19 Views
a cathod ray passing through electric field in 3kw n/c
Hello Student'
Cathode Rays consist of fast moving electrons which are negatively charged particles.Under the influence of electric field, the electron will experience a force towards the positive electrode and thus they will get deflected towards it. Force on charged particles due to electric field is  F= qE ( F = force , q = Charge , E = Electric Field).
47 Views
why this models ppr is not in english
Hello.
Kindly clarify your question properly so that we could provide you a proper answer , you are asking that why this model paper is not in English but you didn't mention the name of that model paper.
Actually first of all model paper will be in Hindi if this is a Hindi subject and if you want  english version of any subject (if available) then you will have to buy by saying to the seller that you want in English language.
Best of luck.