PSEB 10th & 12th exams 2020 Postponed due to Coronavirus (COVID-19)?
Students appearing in the PSEB class 10th & 12th exams 2020 have queries regarding the commencement of the examination. There is a consistent doubt in every students' mind whether the exams will be postponed due to the coronavirus outbreak or not. Many more similar questions have consistently been put up by the parents and guardians as well. Here we are providing the latest updates about the Punjab Board class 10th & 12th exams. All exams from March 20 to March 31, 2020 are canceled. New exam dates to be out soon.
Latest: PSEB board has postponed 10th and 12th class exams until March 31, 2020, due to precautionary measures to prevent the spread of coronavirus. Check Corona Virus latest updates.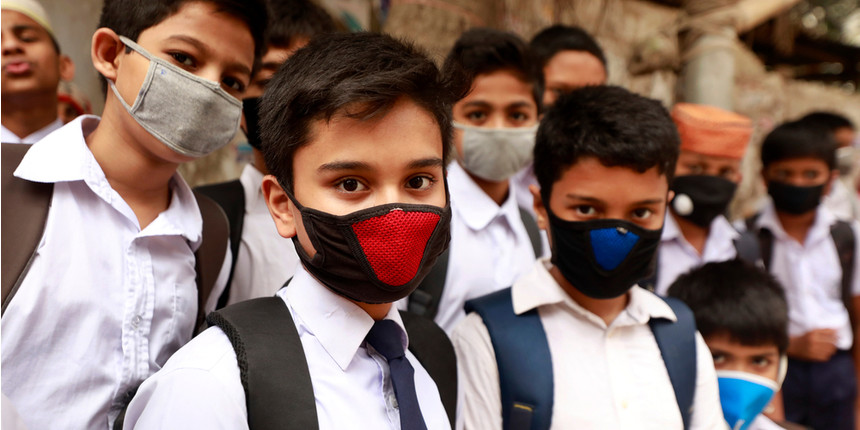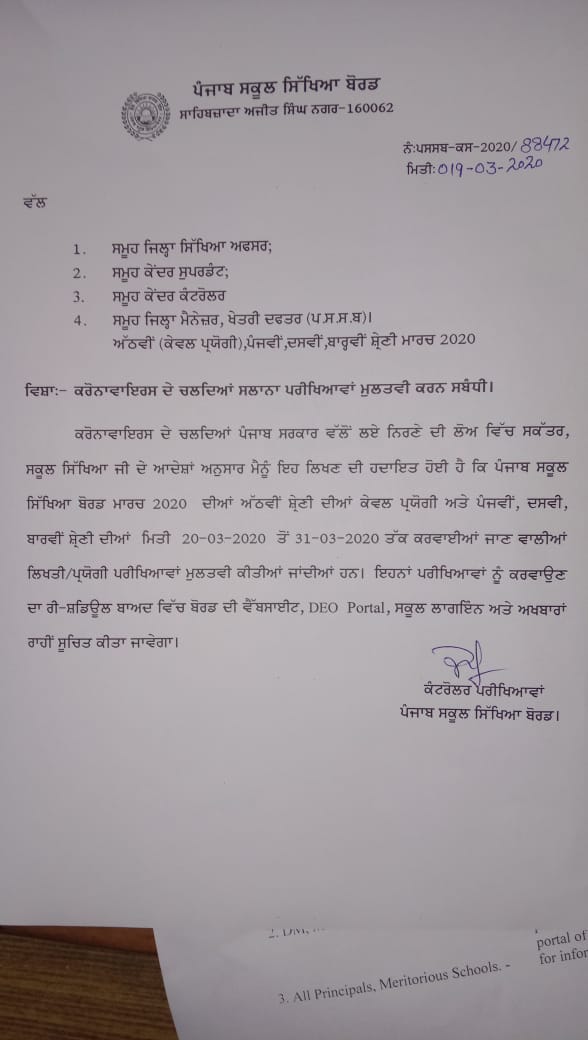 The new PSEB 12th date sheet will be released very soon along with PSEB 10th date sheet 2020.
Also Check : PSEB 10th Result 2020 Date.
Will PSEB 10th & 12th be Postponed due to Coronavirus (COVID-19)?
The official notification of the cancellation of the exam due to coronavirus is released now. The exams were commenced on March 17, 2020. But the exams scheduled from March 19 to 31, 2020 have been postponed. Now the exams will be held after March 31, 2020. All educational institutes, Cinema halls, restaurants are closed till March 31, 2020. Students are advised to take proper precautions.
Precautionary Measures to prevent the spread of Coronavirus
Wash hands with soap and water consistently.
Alternatively, use an alcohol-based sanitizer to clean your hands. You can also bring the sanitizer to the examination hall.
Avoid close contact with sick people.
Avoid touching your face.
Cover your nose and mouth while sneezing.
Questions related to PSEB 10th
Showing 1 out of 1 Questions
54 Views
how can I get English question paper in exam
Hello Aspirant,
You can have many websites in which model papers are available. Or there might be some books outside with lots of previous year papers. I'm giving you the official link visit it and see the model papers and practice them .You will surely get good marks.
https://www.google.com/url?sa=t&source=web&rct=j&url=https://www.pseb.ac.in/10th-class-model-test-paper&ved=2ahUKEwjf-bXMtdHnAhWVzjgGHQVYB0EQFjAAegQIAhAB&usg=AOvVaw3DwivzJ5pv44vU-Ay6bax-
Hope this is useful.