UP Board 12th English Paper 2020- Leaked in Kaushambi
UP Board 12th English Paper 2020 went viral on Wednesday, February 26, 2020, in the morning in Kaushambi district. The English examination was conducted in the second shift on Wednesday, February 26, 2020. As per the reports, the question paper was out on social media 5 hours prior to the commencement of the UP Board 12th English examination 2020.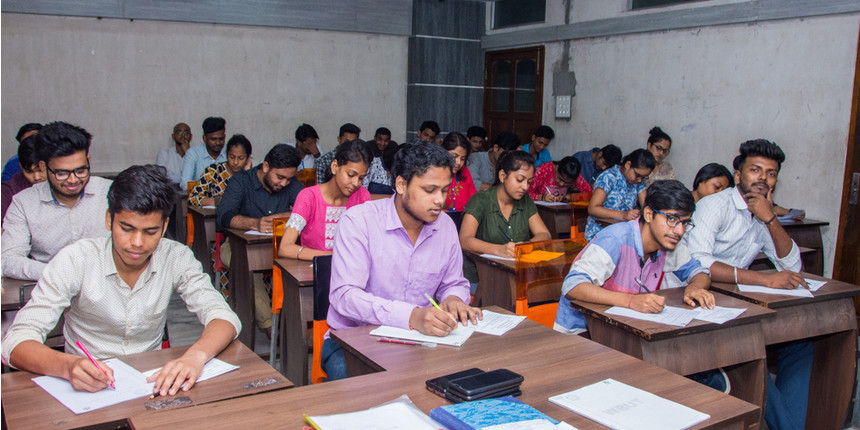 When officials cross-checked the original question paper from that of the viral one, they found it exactly the same. Earlier, the question paper of class 12 Social Science and class 10 English question papers were also leaked through social media in some districts of Uttar Pradesh. Till date, 4,22,205 students have skipped the UP board 10th and 12th examination. There is no certain news, whether the board will conduct the exam again or not. However, we will update the details on the UP Board 12th English examination 2020.
The UP Board 12th exams have been commenced from February 18, 2020, and will conclude on March 6, 2020. More or less 25 lakh students are appearing in the intermediate examination. The exams are being conducted across 7786 centers in the state. UP Board 12th result 2020 is expected to be released on April 24, 2020. However, if the UP Board 12th English examination 2020 will be held again then the result date may shift further and it can affect UP board 10th result 2020 date, as the results for both classes are released on the same day.
Also read:
Questions related to UP Board 12th
Showing 2 out of 2 Questions
19 Views
a cathod ray passing through electric field in 3kw n/c
Hello Student'
Cathode Rays consist of fast moving electrons which are negatively charged particles.Under the influence of electric field, the electron will experience a force towards the positive electrode and thus they will get deflected towards it. Force on charged particles due to electric field is  F= qE ( F = force , q = Charge , E = Electric Field).
47 Views
why this models ppr is not in english
Hello.
Kindly clarify your question properly so that we could provide you a proper answer , you are asking that why this model paper is not in English but you didn't mention the name of that model paper.
Actually first of all model paper will be in Hindi if this is a Hindi subject and if you want  english version of any subject (if available) then you will have to buy by saying to the seller that you want in English language.
Best of luck.