Is Odisha CHSE Exam 2020 Postponed Due to COVID-19? Check Here
The entire world is fighting against the Coronavirus outbreak. In India, around 250 COVID-19 positive cases have been recorded. Therefore, CBSE, CISCE and many State boards including Odisha Board have postponed the exams. This decision has been made by the government in order to follow the social distancing and prevent the virus to spread. Read further to know the details about Odisha CHSE Exam 2020 postponement.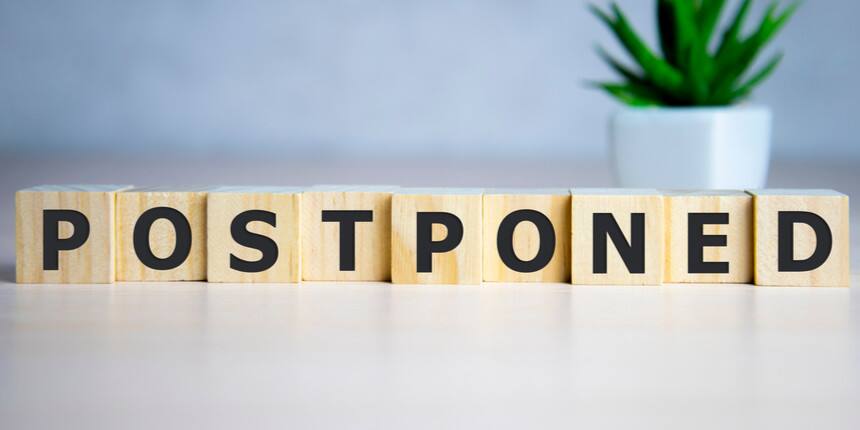 As per the Odisha CHSE time table 2020, the exams have been commenced from March 3, 2020. Odisha plus two exams were all set to go on until March 28, 2020. But as per the official notification by the Odisha Board, the exams scheduled between March 23, 2020, to March 28, 2020, will be postponed.
The statement also says that the Odisha 12th exams 2020 scheduled on March 20, 2020, and March 21, 2020, will be conducted as usual.
List of the Postponed Odisha CHSE Exams 2020
Exam Dates

Subjects

March 23, 2020 (Monday)

Biology: Section A - Botany

Section B - Zoology

Biology-I BOTANY Ex-regular (registered up to 2015)

March 24, 2020 (Tuesday)

ECONOMICS- ARTS-Regular/ Ex-Regular/ Distance Education (Regular/Ex-Regular) / SCIENCE-Regular/ Ex-Regular

IRPM-II (PERSONNEL MANAGEMENT)- ARTS-Regular/ Ex-Regular

Insurance (Commerce)

Fundamentals of Management Accounting (Commerce)

Business Economics

Rural Development (Commerce)

Cost Accounting (Commerce)

Computer Application (Commerce)

March 25, 2020 (Wednesday)

STATISTICS- ARTS- Regular/Ex-Regular SCIENCE- Regular/Ex-Regular

ANTHROPOLOGY- ARTS- Regular/Ex-Regular

SOCIOLOGY- ARTS-Regular/ Ex-Regular/ Distance Education (Regular/Ex-Regular)

March 26, 2020 (Thursday)

Vocational Trade Subjects for Arts, Commerce and Science (Registered in 2018)

March 27, 2020 (Friday)

Geography (Arts/Science)

Logic (Arts)

March 28, 2020 (Saturday)

Biology-II (Zoology) Ex-regular
As per the official notice, "Notification for conduct of the postponed examinations will be issued after necessary directions received from the government when the situation improves."
For more information, check, Coronavirus: State Boards start postponing Class 10 and Class 12 exams
Questions related to Odisha CHSE
Showing 6 out of 6 Questions