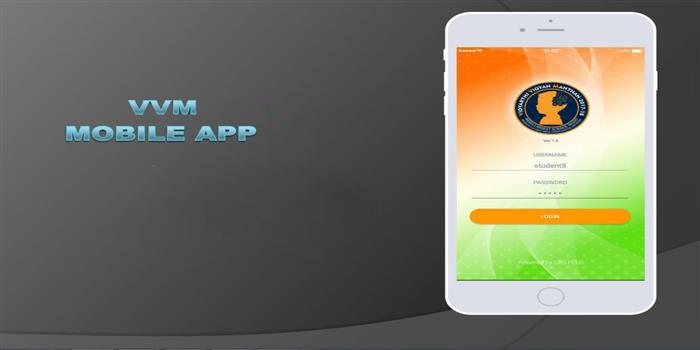 Nearly 91,000 students from 2265 schools of 29 states and seven Union Territories across the country will take part for the first time in a 'mobile app' Vidyarthi Vigyan Manthan enabled national science search examination. Scientists, academicians and various departments of the government have come together for this mega event.
With over one lakh participants at 2078 centres across the country, the test - Vidyarthi Vigyan Manthan (VVM) will help inculcate and generate affinity towards science, foster excellence in students and nurture and mentor them for their careers in pure sciences.
Students will attend the exam through various digital devices like mobile, tablet, laptop or desktop.
Alphons Joseph Kannanthanam, Union Minister of State for Electronics and Information Technology speaking on the launch said, "Today education is no fun, you carry luggage at back, you are asked to study by heart, whatever teacher has dictated. You score 100 in all the subjects I don't know how because you write exact vocabulary dictated by the teachers. You enter the school as brilliant children and come out as something I do not want to say..."
He went on to say that the school education today is all about teacher oriented dictation, the textbooks that have been prescribed and because of this I do not think the country will be about to produce young, bright, talented and intelligent children.
All the registered students will go through the mock tests to get them acquainted with the VVM APP for final examination scheduled on 26th November.
Vidyarthi Vigyan Manthan
Vidyarthi Vigyan Manthan (VVM) is a national program for educating and popularizing science among school students of VI to XI standards. VVM also endeavours to identify the bright minds among the student community, who are keen on subjects related to science.
Through VVM programme, young generation will be made aware about the India's Rich Contribution to Science from ancient period to modern times. Registered students will undergo multilevel testing. Successful students will get a chance to undertake study tours and interactions with renowned scientists of our country as well as abroad. The details regarding VVM can be accessed on www.vvm.org.in.
Stay tuned to school.careers360.com for latest news and updates on School Education