Class 10 NCO, NSO, IMO, IEO Sample Papers 2014
Description
NCO, NSO, IMO, IEO are national-level exams conducted by non-profit organization Science Olympiad Foundation (SOF), which brings you sample papers 2014-15 for better preparation. To download Class 10 NCO, NSO, IMO, IEO Sample Papers 2014 click here.
JEE Main Foundation
Crack JEE with AI Based JEE Online Foundation Course
Student Reviews
Showing 1-1 of 1 Reviews
Free content available.
...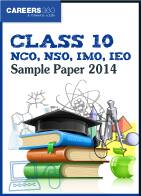 Class 10 NCO, NSO, IMO, IEO Sample Papers 2014