Maharashtra HSC Preparation Tips 2022-23 - Know Study Tips to Crack HSC Exams
Maharashtra HSC Preparation Tips 2023 - Class 12 is considered one of the most crucial stages in a student's career. This decides the further career path for the students. Additionally, students have to prepare for many competitive and entrance exams alongside Maharashtra HSC Board exams 2023. The exams will be conducted from February 21, 2023 to March 20, 2023 tentatively.
Latest Updates for Maharashtra HSC Board
19 Sep 2022:

Maharashtra HSC time table released, check now.

08 Jun 2022:

Maharashtra HSC result 2022 announced; Check now.

01 Apr 2022:

Maharashtra HSC exam cheating: Private coaching class teacher arrested in Mumbai, Read more
Stay up-to date with Maharashtra HSC Board News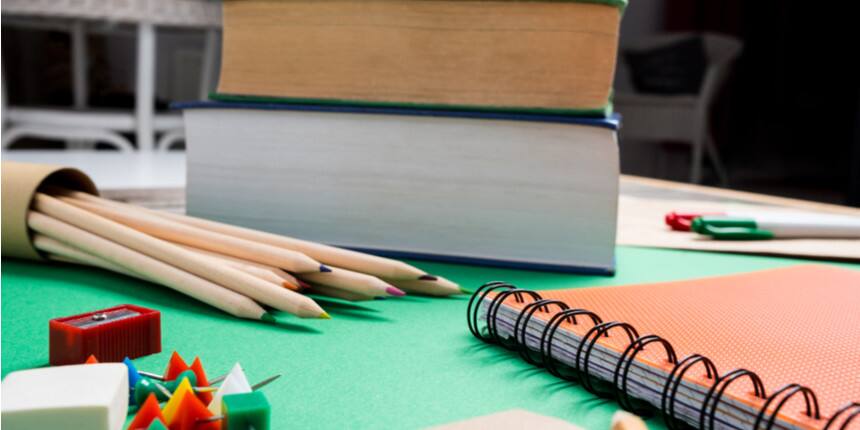 While discussing the Maharashtra HSC preparation tips 2023, one of the most common questions asked by the students is, how to score 90% in board exams? Or how can I prepare well for my Class 12 exams? Well, the only thing required to score exceptionally well in the board exams is hard work in the right direction. Every student puts equivalent effort but what matters most is the strategy that top scorers follow to prepare for the exams.
As said, Rome was not built in a day, hence students need to study regularly with their highest potential to pass the exam with flying colours. Here in this article, we have summed up the top 6 best Maharashtra HSC preparation tips 2023 for the convenience of students. Following these Maharashtra HSC study tips will help students in scoring well in the HSC result 2023 Maharashtra board.
Check Maharashtra HSC Time Table 2023 - Click here
1. Prepare a Study Schedule
Starting in June, students will have around 8 to 9 months to prepare for the exams. One must utilize this time wisely and plan properly for their studies. Ideally, students should dedicate 6 to 8 hours in study. Check the pointer below and keep them in time to plan your study schedule.
Give time to each and every subject.

Distribute your study time wisely between tough subjects and easy subjects. Say you find Mathematics a bit difficult, then give at least 2 hours daily to practise Maths.

Take short breaks in between each subject.

Study at least two to three subjects in a day.
2. Follow the Syllabus and Prescribed Books
This is one of the most important Maharashtra 12th Preparation Tips. Before starting the preparation, one should closely look into the Maharashtra HSC Syllabus. Go through the content for every subject and analyse the topics. Mark all the important topics for each subject. It is also very essential that you follow the prescribed books by the board. Do not run behind many reference books available in the market. Complete the course books first and then, read-only one reference book to clear your concepts.
3. Quality Over Quantity
Here, students need to focus more on the quality of what they are studying. Do not rush to cover everything in a single day or month, go slow but keep moving. If you will try to cover everything quickly, then definitely there will be many loopholes left behind. Whatever you are studying in the current time, just concentrate and try to evolve completely into it. You have ample time to cover the syllabus, hence give each topic a justified amount of time. Learn the basic concepts behind every topic and do not leave any doubt unclear.
4. Solve Previous Year's Papers and Sample Papers
Once you are done with the basics, then start practising the previous year's question papers. With the help of Maharashtra HSC Question Papers, check the type of questions asked in the examination previously. You can also check the marking scheme and exam pattern for the exams through the Previous Year's Papers. It is important to solve the question papers within the stipulated time and with an almost exam centre like environment. With regular practice, students will learn to manage time effectively in the examination.
5. Take a Break and Relax
It is very essential to take breaks in between your studies and give some time to yourself to release the stress. This is one of the most important Maharashtra 12th Preparation Tips, which we often skip during the preparation. Along with all the studies, one must keep themselves fit and healthy. Below are some of the points that will keep you healthy and help you to relax during studies.
Stay hydrated. Drink plenty of water daily without fail.

Avoid junk food items. During the exam preparations and especially during the exam time, consume only home-cooked food.

Meditate to keep your mind fresh and concentrated

Exercise or stretch your body for 15 to 20 minutes.

Listen to good music or read your favourite book in the break time.

Most importantly, keep distractions away from yourselves. Try to avoid social media platforms during preparations.
6. Revision is the Key
The most important Maharashtra 12th Preparation Tips is revision. One should not skip revision at any cost. Try to cover the entire syllabus at least two months before commencement of the exams. Start revising all the chapters again a month or two before the exams. Practice and much as you can before exams. Learn from your mistakes and improve with each passing day.
Relevant Links
Frequently Asked Question (FAQs) - Maharashtra HSC Preparation Tips 2022-23 - Know Study Tips to Crack HSC Exams
Question: Is it important to cover the complete syllabus of Maharashtra 12th exams?
Answer:
Yes, you have to cover the complete syllabus to score good marks in the exam.
Question: What are the passing marks in Maharashtra HSC 2023 exam?
Answer:
Students have to obtain at least 33 per cent marks to pass the exam.
Question: Can I cover the entire syllabus of Maharashtra Board in one month?
Answer:
No, it is not possible to cover the syllabus in a month. However, you can cover the important topics in one month.
Maharashtra Higher Secondary School Certificate Examination (Maharashtra HSC Board)