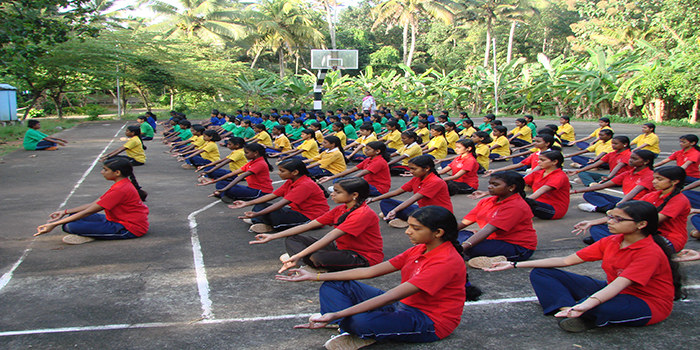 India's government-run schools are marked by lack of quality. However, some government-run schools stand out as beacons of hope. Read the complete article to know about the government schools which are growing and continuously enhancing their quality too. Read on to know more.
When we think of a government school, the image that crops up is that of a shabby building with no facilities. This is a major factor that forces parents to select private schools for their children. However, a few schools run by the central government and State governments outshine private schools in every aspect. They are: Kendriya Vidyalayas (KVs) and Jawahar Navodaya Vidyalayas run by the Centre and Rajkiya Pratibha Vikas Vidyalayas under Delhi government and a few other schools under various State boards.
Kendriya Vidyalayas
The Kendriya Vidyalayas were established in 1963 to offer quality education to the children of transferable central government employees. These schools are run by the Kendriya Vidyalaya Sangathan (KVS) and are considered as model schools in terms of infrastructure and performance. Currently, there are 1,128 KVs across the country and three at Kathmandu, Moscow and Tehran. Year-on-year these schools have produced excellent results.
Jawahar Navodaya Vidyalayas
Jawahar Navodaya Vidyalaya (JNV) schools were established for fostering talented children from rural areas and provide them a platform to excel in life through quality education. The first two JNVs were set up in 1985 at Rohtak, Haryana and Amravati, Maharashtra. At present, there are 598 JNVs, managed by Navodaya Vidyalaya Samiti, an autonomous body under the Ministry of Human Resource Development. These schools are located all over the country, except Tamil Nadu.
Rajkiya Pratibha Vikas Vidyalaya (RPVV)
RPVVs, which began as an experiment by the Delhi government nearly two decades ago, have turned out to be a successful role model. In this year's 12th board examinations, 33 students scored 100 percent in one or more subjects. Moreover, 372 students cleared the JEE (Advanced) for admission to IITs. One of the best RPVV Schools is located at Shalimar Bagh, which has consistently given 100 percent results.
Government Vs Private Schools
Pass Percentage Year-wise (For Class XII)
| | | |
| --- | --- | --- |
| Year | Government Schools | Private Schools |
| 2013 | 84.89 | 82.31 |
| 2014 | 85.59 | 82.77 |
| 2015 | 86.11 | 81.08 |
| 2016 | 83.85 | 82.4 |
| 2017 | 82.29 | 79.27 |
Passing % of KVs, JNVs and RPVV in 12th
| | | |
| --- | --- | --- |
| Schools | 2017 | 2018 |
| Kendriya Vidyalayas | 95.43 | 94.60 |
| Jawahar Navodaya Vidyalayas | 96.73 | 95.73 |
| Rajkiya Pratibha Vikas Vidyalayas, Delhi | 99.62 | 99.7 |