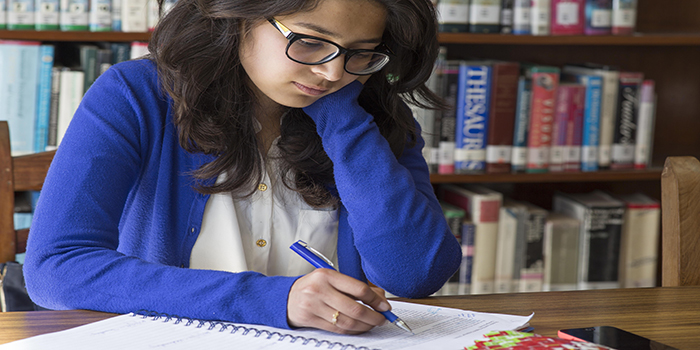 Your class 10 scores determine the stream you may choose for the next two years and in most cases form the foundation for your career. What if you don't perform well? In what other way can you pursue the choice of your subject? Read on to get more insights.
There is no denying that the scores in Class X Board exam act as a reasonably reliable indicator of a student's overall academic performance. Of late, many prestigious colleges and universities are assigning separate points to Class 10 marks when it comes to granting admissions. Hence, the class 10 result can be deemed as a career shaper and a game changer in most students' lives.
However, the course of one's life is determined by lot more than mere marks. One doesn't need an immaculate mark-sheet to be adventurous, courageous, passionate or successful. Life has its own ways of making things work and one three-hour exam should hardly influence the bigger picture.
Importance of Class 10
Why then is the examination considered so important? In Class 10, children tend to be at the cusp of early adulthood. Marks scored in the Board examination let them choose the stream of subject to specialise in Classes 11 and 12. Paul Machado, Principal of Campion School, Cooperage Road Fort, Mumbai, says "By creating a little bit of noise about the Class 10 grades, what we essentially do as parents and educators is to try and prepare them for myriad things—first and foremost is the discipline to study in an organized and conscientious manner. This also teaches them to deal with the pressures that will come later, almost like a window to the adult world where they need to adjust to bigger challenges."
Fear of parents and teachers
More often than not, parents fear that their children will not do well in life if they do not score well in Class 10. Nishi Mishra, Principal of Scindia Kanya Vidyalaya, Gwalior, shares, "The Indian education system is such that the pressure and stress on the children will always be there, not just during Class 10 Boards but any kind of exams because our children's threshold of accepting low marks has gone down. The pressures have certainly increased. Somewhere, the counselling of parents is also required."
Jaswinder Juneja, a mother of a child currently in class 10, says, "I sometimes wonder, why do the children undergo depression just for the sake of one or two marks. It's not a right practice. I feel the grading system is much better."
Why low scores?
Many a time, children are seen hooked to textbooks all day, far removed from social life. "Yes, the studies are stressful in a way as the syllabus is enormous. I used to be one of the best students of the class till last year. On reaching class 10, my scores started falling terribly. To cope with this, I now study for around 3-4 hours a day with full concentration and use my computer as a medium of relieving stress," says Jasraj Juneja, son of Jaswinder and a student of Class 10 in Vishwa Bharti Public School, Noida. "If they don't fall for the hype and work regularly, there is no question of undue pressure," adds Machado.
Other options
Small setbacks like getting a low score in Class 10 are mere blips over the course of one's life, and the earlier they happen the better it is as they will be less damaging. "I don't see a Class 10 score serving any purpose except for the fact that students will get the option of selecting a stream of their choice. If a child is not able to get his stream of choice due to low scores, there are options of studying privately along with the option of going in for distance learning or open schools," says Mishra.
"And it's not as if any school will not give admission to a child with low marks. There are schools which may not be very high profile but those schools would certainly be admitting these children. Settling with commerce or humanities is entirely dependent on the child's aspiration," adds Mishra. Thus, students have an option of studying their choice of subject privately along with formal schooling. Parents can opt for taking remedial measures by consulting a counsellor.
Everything doesn't turn out the way one always wants, and so it is always good to have a plan B in hand. Same is the case with Class 10. The scores one obtains in Class 10 or in any other classes is not a judgement on the capabilities of a person. One must have the will to be able to do what they want to do irrespective of the obstacles that come in one's path.