West Bengal Madhyamik Sample Papers 2020
West Bengal Madhyamik Sample Papers 2020 - WBBSE provides WB Madhyamik sample papers in online mode. Students can download WBBSE sample question papers in the form of pdf files and they should solve the same to prepare for upcoming WBBSE 10th exams. West Bengal Madhyamik sample papers 2020 are useful in various ways as it assists students to know important aspects of the exam such as marking scheme, types of questions asked, etc.
Latest: West Bengal Madhyamik Result 2020 has been declared on July 15, 2020. Check result here.
These WBBSE sample question papers also aid students to learn time management skills for real exam. As per WB Madhyamik Routine 2020 released by WBBSE, 10th class exams have been held from February 18 to February 27, 2020. Read the entire article to know more about West Bengal Madhyamik sample papers 2020 and download links as well.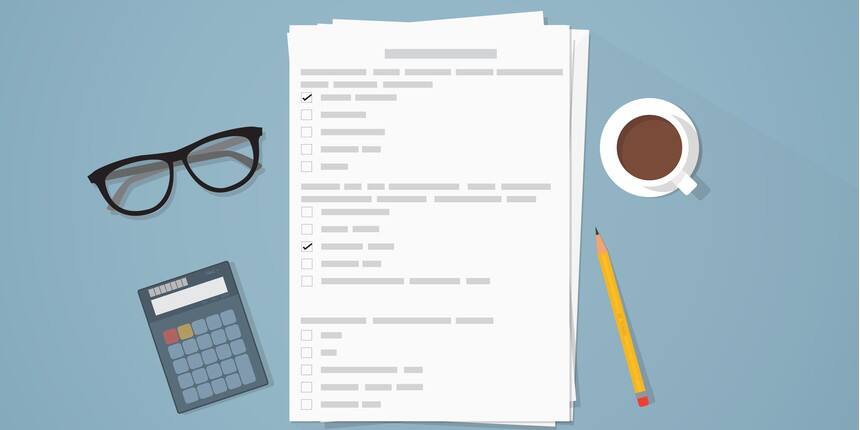 How to download West Bengal Madhyamik Question Papers?
Students can download WB Madhyamik sample papers from the official website by following the given steps:
First of all, browse the official website: wbbse.org.

Under the section of Academics, click on the link of "Bifurcated Syllabus"

It will open a new page. Now click on the relevant link of WB 10th sample question papers.

It will lead to a pdf file that comprises West Bengal Madhyamik sample papers.

Students can download them and start solving to practise with the questions.
West Bengal Madhyamik Sample Papers - Download links
Students can also WBBSE sample question papers by clicking on the direct links given in the following table:
How to use West Bengal Madhyamik Sample Papers 2020?
Students can analyze these WBBSE sample question papers to know about the important topics and types of questions.

They should solve West Bengal Madhyamik sample papers after completing the entire syllabus. Students can also use these sample papers after studying a topic to practise with similar questions. It will make students eligible to grab the concepts.

Solve these WB Madhyamik sample papers in stipulated time it will assist learn how to manage time during the exam.

After solving West Bengal Madhyamik sample papers, students should self analyze their preparation level and identify their shortcomings. So that they can work on to improvise them.
Preparation Tips for West Bengal Madhymik Exams
Students should go through West Bengal Madhyamik syllabus to know about the topics they need to study or not for the upcoming exam.

Knowing syllabus also makes students aware of exam pattern and it will assist students to make a study time. Also, include some time for interest/hobbies in study-schedule. Students should shuffle subjects while studying to keep the mind fresh.

Practising with West Bengal Madhyamik sample papers is one of the important steps towards preparation.

They should also do some light exercises and take proper rest and diet.
By practising West Bengal Madhyamik sample papers and executing these tips, students will be able to perform well in their WB Madhyamik result 2020.
Related West Bengal Board links
Latest Articles
West Bengal Madhyamik Routine 2020- WBBSE has been released Ma...
15 Jul 2020
Questions related to West Bengal Madhyamik
Showing 3 out of 3 Questions
65 Views
how many subject will be counted while making grade 5 or 7
Dear aspirant,
Generally 5 subjects are considered in the gradation system. But for different entrance exams , they consider their own pattern for counting grade. The thing is you have not mentioned the purpose of your query. Normally you can consider all the subjects to speak your grade, but for different purposes the gradation system varies.
Hope this helps!