VIBGYOR Group Of Schools, Mumbai, Organise VIBGYOR Career Day
Choosing the right career opens a student's doors to opportunities, growth, and fulfillment. To help their students understand the various career possibilities and the current higher education landscape, VIBGYOR Group Of Schools, Mumbai, recently organised VIBGYOR Career Day, which saw more than 500 students in attendance.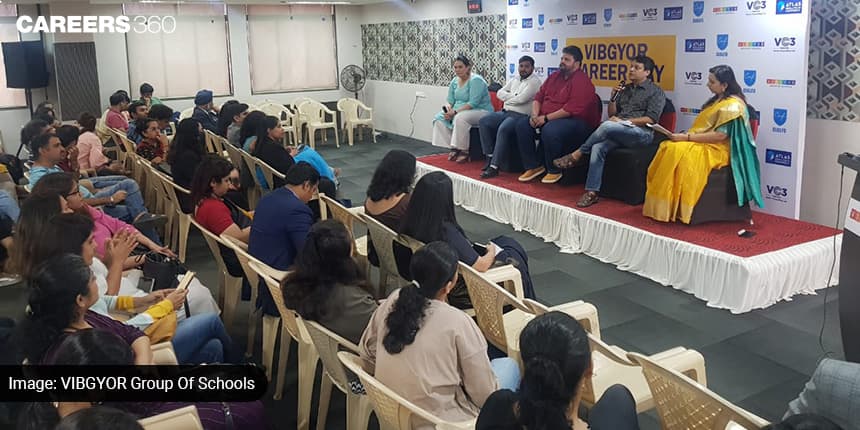 The day-long fair included a comprehensive panel discussion among experts like Hiten Shah, Director- Strategic Initiatives, CIALFO; Meena Desai- Director, UG Programs, Admissions and Partnerships, Atlas SkillTech University, amidst many others. It saw participation of close to 70 universities from across the globe, including Flame University, Pune; SP Jain School Of Global Management, Mumbai; National University of Ireland, Ireland; Ashoka University, Sonepat; University of Canberra, Canada, to name a few.
The event informed students of new-age skills and careers, and how they should go about planning their careers. Kavita Sahay Kerawalla, Vice-Chairperson, VIBGYOR Group of Schools, said "VIBGYOR Career Day is a part of our efforts to help students define their ambitions, clarify doubts about higher education, and initiate application to their dream universities."
Also Read | What Is The Right Time To Begin Career Planning For Students
We'd love to know what's happening on your campus - achievements, awards, camps, workshops, and the various competitions that your students and teachers may participate in. Send us the details on schoolevents@careers360.com