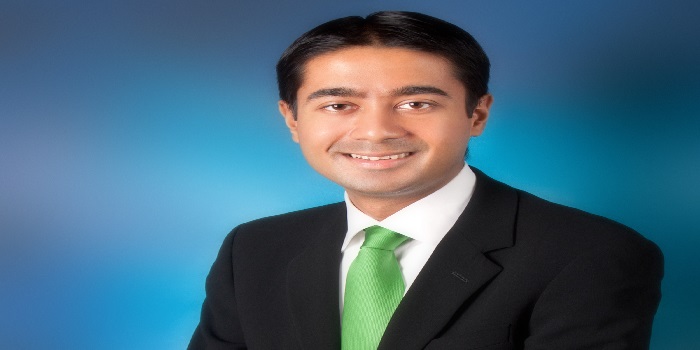 Raghav Podar, Chairman, Podar World School, speaks to Careers360 on bringing talented people into teaching and the changes needed in the school curriculum. He also shares the followed by the school to give a rich learning experience to students. Read the complete interview with Raghav Podar below.
Interview-
Careers360: What changes would you recommend to make Indian schools at par with international schools?
Raghav: The most important feature, which needs to become a part of Indian schools, is attracting the best talent. In Finland, which has one of the best education systems in the world, it is more difficult to become a teacher than a doctor or a lawyer. Only 10% of the applicants get selected to do the teacher's degree course. The Education Ministry of Finland invested in its teacher training programs 30 years ago, which led to a change from an underperforming education system to becoming one of the best in the world. Teachers are the ones who build the future as they are the ones who create all other professionals. We have some good schools and teachers and these are mere islands of excellence floating on oceans of mediocrity.
Teaching is in no way an easy job and requires a very high level of skill and competence.
Careers360: What unique policies do you follow to give a rich learning experience to students?
Raghav: All our programs are based on brain research and DAP (Developmentally Appropriate Practices).Rather than stressing our students out about studying all day, building the exam up to the be-all, end-all of their lives, we encourage them to spend some time doing what they enjoy, even one day before the exams. When under immense pressure, the brain releases higher amounts of cortisol, which reduces its ability to perform optimally. This practise allows their bodies to release feel-good chemicals which increase their attention and self-confidence before the exam.
Careers360: What changes would you recommend to make the curricula that you follow more robust?
Raghav: The content of national level curricula in India is good. However, what we need is more of an application based thinking, rather than the current regurgitating of rote learning.
We have information available at our fingertips through Google. The world economy in the 21st century will reward you on how effectively you can apply the knowledge you have and not how much you know. What we need to develop is the thought process of how to critically analyse a problem and then solve it. The thought process of critical analysis and then solving the problem is more important than just the final answer.
Careers360: Any other topic that you feel is critical to Indian school education.
Raghav: India as a country is still obsessed with marks. The dominant culture of education has become about testing rather than learning. Tests although important are meant to be diagnostic in nature. They are meant to identify the weaknesses of the students so that lesson delivery can be altered.
Unfortunately, tests in our country are used to label students. Because of this students are losing their self-confidence as they are not able to score well. It has become a rat race to get the top marks and secure a place in the top colleges. Google CEO, Sundar Pichai in his interview at IIT Kharagpur said that the high marks or studying in a top college aren't the pre-requisites for a successful life.
Indian school education needs to focus on developing 21st century skills like critical thinking and problem-solving rather than the pursuit of the holy grail of marks.