Making Their School Proud
Schools painstakingly nurture their students into becoming responsible citizens. To see their young ones grow up to serve the country is indeed a matter of pride.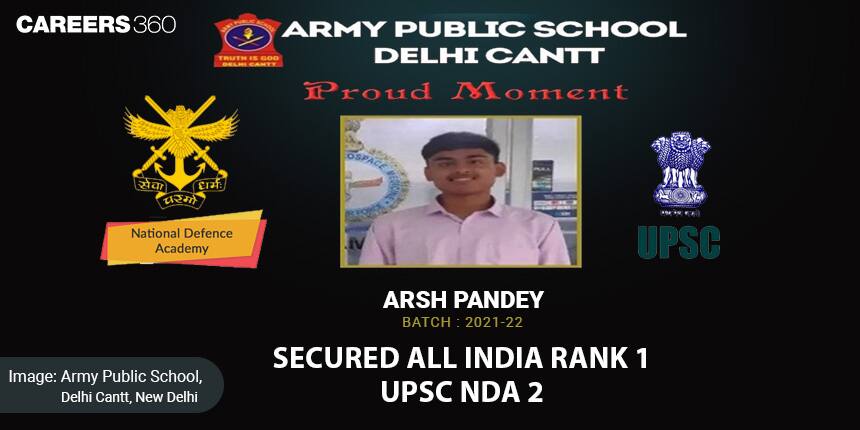 The results of the UPSC NDA II 2021 were announced recently. Army Public School, Delhi Cantt, witnessed a moment of honour as their student, Arsh Pandey, secured All India Rank 1 in the examination. Appreciation poured in for Arsh from the school staff and management for his noteworthy accomplishment.
Arsh was described by his teachers as a motivated and curious student who never hesitated to approach his mentors for guidance. His drive to work relentlessly towards his goals was also spoken about and recognised by them. Arsh has truly made his alma mater very proud.
Also Read | 'Coaching Helps To Familiarise Students With Exams; Improves Rank' Says Expert