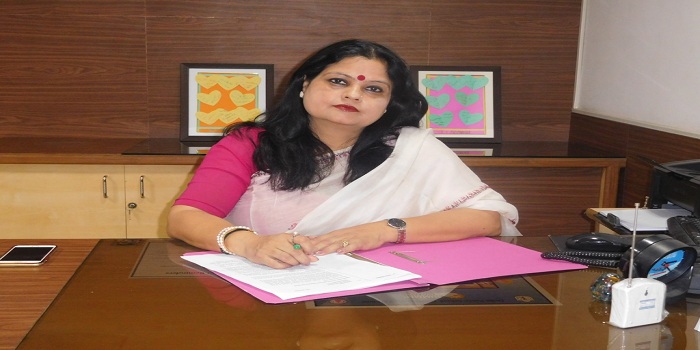 Manisha Anthwal, Director Education, Superhouse Education Foundation, shares her views on the changes needed where the learning emphasis should be enquiry based and outcome focused. She also speaks on education playing a role in uniting a society and not dividing it. Read on to know more.
Indian schools generally follow watertight board-based curriculum, making it mandatory for the students to study subjects referred to as streams that may not suit their innate potential. According to me, Indian schools need to incorporate a broad, generalised system of education that encourages students to continue their studies in as many disciplines as possible, rather than adopting the early slotting approach.
Being future-ready
Vocational training is required to make the children-ready. The subjects taught currently in Indian schools do not focus on vocational training. Incorporating this element into our education system will ensure maximum dividend to the country in terms of working population, as these children will grow to be confident individuals. Such individuals are an asset to the community they live in.
Learning emphasis should be enquiry-based and outcome-focused, designed to identify what students know, understand and can do, as a result of their learning, just as it is done in the IB system.
Shift the focus
Indian schools need to shift their focus on learning rather than assessment. In the trio of the education process which involves teaching, learning, and assessment; learning should be at the apex level and not the assessment. Teaching and assessment should be there to support the learning outcome of a child.
The present generation is not very strong when it comes to coping up with adverse life situations. Hence, it is absolutely essential that training of life-skills becomes a part of school  the education system in India.
The curriculum also needs variety in subject streams that are being offered to the students. It would be ideal to introduce combination courses in which students can opt for subjects as major and minor. Introduction of Entrepreneurship as a subject at senior secondary level is a welcome step taken by CBSE in this direction. Above all, it is highly recommended to attach importance to all streams, as this will help to make an economy more diverse academically instead of only glorifying the IITs and IIMs.
Identifying talent
It is the need of the hour to realize that each student has an inherent gift. This gift could be of an academic subject, an activity or a skill. It could be photography, dance or even meditation. It is critical to introduce the SWOT (Strengths, Weaknesses, Opportunities and Threats) method of helping children to evolve. Making children realize their strengths and weaknesses, helps them hone their skills which can be used as an opportunity in the future and not to be perceived as a threat. Admissions could be done on the basis of SWOT analysis rather than a subject-oriented pen and paper test. This would then aid schools in helping the child grow and evolve as a talented, satisfied individual rather than a mechanical product of a rigid educational system.
Unite, not divide
Another important point to be noted is that in India there exists a divide between the educated and uneducated class. Education is supposed to unite the society and not divide it. During our freedom struggle, it was education that worked as a force to unite the people to stand up against the British. We need to promote in our schools a strong community connect which will fill this void. This will also result in creating a strong value system in the society.