Students Of The Shri Ram School, Aravali, Reach Asia-Pacific Finals Of International Trade Challenge (ITC)
Entrepreneurial skills such as creativity, problem-solving, decision-making, are value additions to one's potential, regardless of the field of work one chooses.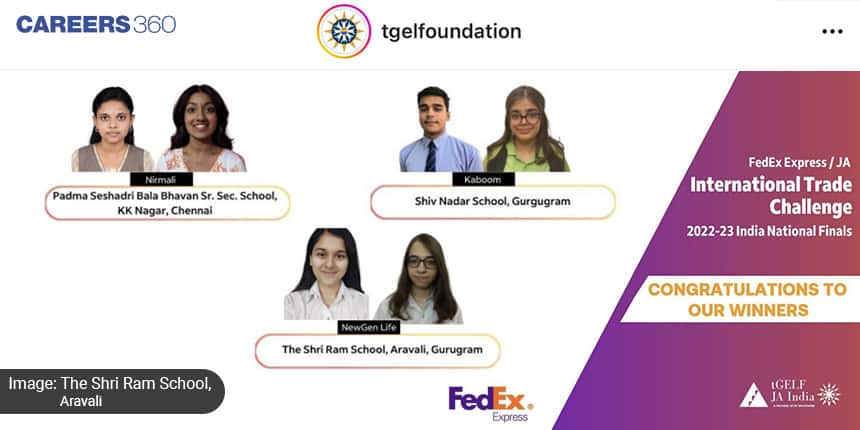 Keeping this in view, many organisations are taking initiative to nurture entrepreneurial spirit in students. In one such competition, called the International Trade Challenge (ITC), recently hosted by The Global Education And Leadership Foundation (tGELF), Class 12 students of The Shri Ram School, Aravali Senior Campus, reached the Asia- Pacific Finals.
Finalists Jiya Data and Manya Saini convincingly presented a deck to the judges. Their idea of 'NewGen Life', a health bar made of organic products, aims at reducing health-related issues like infertility, menstrual cramps, and breast cancer in women.
The team made it to the top three national winners, and would now be competing in the Asia-Pacific Finals later this year.
Also Read | Entrepreneur: Career, Role, Education, Jobs, And Salary
We'd love to know what's happening in your campus - achievements, awards, camps, workshops, and the various competitions that your students and teachers may participate in. Send us the details on schoolevents@careers360.com
Students Of The Shri Ram School, Aravali, Reach Asia-Pacific Finals Of International Trade Challenge (ITC)