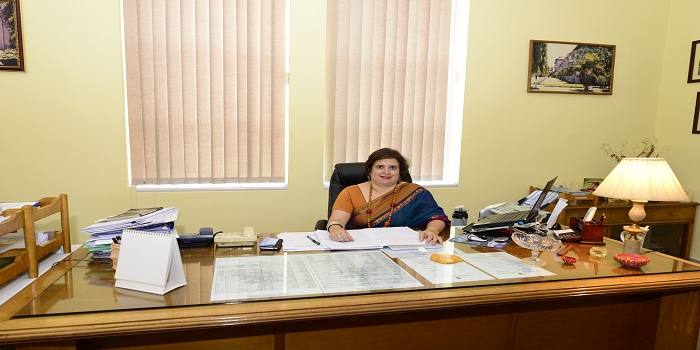 Sonya Ghandy Mehta, Head of School, The Assam Valley School, speaks to Careers360 on the need of parents to think beyond Engineering and Medicine. She also shares her views on the scrapping of the no-detention policy. Read the complete interview with Sonya Ghandhy below.
Interview-
Careers360: How to attract the right people to take up teaching?
Sonya: We have not been able to attract good people into the profession as it was never seen as a career option with a growth potential. However, with the Sixth and the Seventh Pay Commission changing the salary structure of teachers, it will certainly attract quality teachers. We also need to change our B.Ed. curriculum as we are still following a system which is outdated.
Careers360: Government has recently scrapped no-detention policy, how do you look at this move?
Sonya: I believe that no child should be left behind in the junior classes. If a child fails, it is not only his/her failure, it is also the failure of the teachers. Most students rely on tuitions because there is little teaching in classrooms. If this cycle can be broken, then the quality of teaching in classrooms will improve.
Careers360: Are schools not responsible as teachers are not giving due attention to each and every child in class?
Sonya: Yes, schools are equally responsible. As per RTE, the strength of a class should not be more than 35. How many schools follow this rule? Schools can also ask their teachers not to give private tuitions and focus on the child in the classroom. This can be achieved with a proper monitoring mechanism in place.
Careers360: Do you agree that a child can make career in sports?
Sonya: Sports is important as it aids in the overall development of a child. The issue is no one gives importance to sports. Parents do not want their children to take up sports as they see it as a waste of time. Once the child is back from school, he/ she goes for multiple tuitions. We have seen students who are good in sports but give up because they realise that they will have to study and prepare for examinations. This mindset has to change and we need to bring awareness about the importance of sports in a child's life as now there are various options available in sports.
Careers360: How disparity between private and public schools can be erased?
Sonya: Government teachers need to be held accountable for the results, just like teachers in private schools. There should be an accreditation process that ensures all schools (public or private), offer certain facilities to their students. Once a school gets affiliation from a Board of Examinations, there are no follow-up visits to ensure that the facilities and the teaching-learning process are being upgraded.
Careers360: Any suggestions you would like to give to parents?
Sonya: Parents must look beyond Engineering and Medicine for their children. Today, there are many careers that students can pursue. The world is changing at a brisk pace. We are currently teaching students for jobs that won't exist in future. Hence, it is imperative that we teach them the skills as the knowledge we are imparting today will be outdated by the time they leave school.