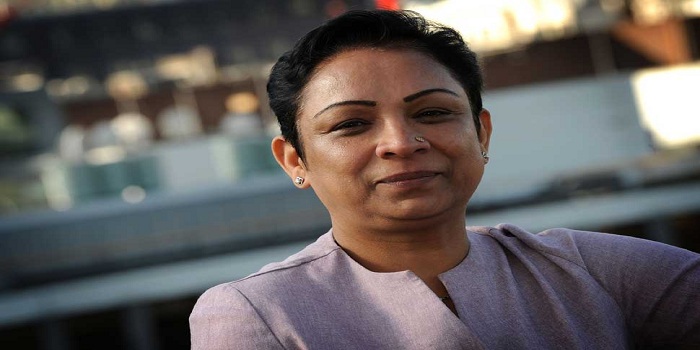 Neelam Makhijani, 26 Oct 2017
Country Director and CEO of ChildFund India, shares with Careers360, the need to raise accessibility and participation of children in schools and improve the quality of education provided. Neelam Makhija also shares that even though the number of registrations in schools have risen, the children are failing to learn and eventually choose to dropout. Read the complete article below. 
The low learning levels in India remain as a major concern- exceedingly low in many parts of the country. Low literacy levels ultimately lead to long-term scare resource availability leading to vicious cycle of poverty! 
The ASER 2016 survey shows that the proportion of Std V children who can read a Std II level text fell to 47.8 percent in 2016 from 48.1 percent in 2014. Almost 50 percent children in Std. III at the proposed project districts cannot read Std. I level text. This decline in learning levels is despite the legislation guaranteeing free and compulsory education to children enacted in 2009. 
In many places, increasing number of children are registering in schools but failing to learn and eventually drop out which impact not only their education but can also lead to persistent pattern of under-achievement. 
ChildFund India has been working to raise accessibility and participation of children in schools, as well as to improve the quality of education provided. We invest majorly in three sectors of education - early childhood education, elementary education and vocational education. It promotes higher and technical education through scholarship based programs. Working through government schools and in line with RTE Act 2009, our education programs reach is over 1.5 million children across 14 States and 2 union territories of India. 
By running a program "Building Basic Skills" in all operational areas across the country, it has evolved from Reading for Leading campaign which aims to build age appropriate literacy, numeracy, socio emotional and cognitive skills in children. It proactively engages parents, communities and teachers in ensuring effective and innovative processes and participation in a child's learning. 
The idea is to strengthen teachers and School Management Committees, produce Teaching and Learning Materials and establish school libraries/learning spaces in communities that provide an excellent opportunity to the children to enjoy reading and accelerate their emotional development and foster natural curiosity. These learning spaces are solarised and resourced with books, librarians, child centred activities and materials. The local youth from the villages who are trained facilitate activities within child learning spaces. 
In order to promote education, mobile libraries were introduced to provide better access to reading and established model rural government schools with proper infrastructure like separate toilets, science and computer labs, library, safe drinking water facility, solar power, etc. 
There was also initiation of Community based Learning Centres (CBLC) in rural parts of Udaipur. These provide improved access to learning opportunities to tribal children and are managed by the community. These centres are equipped with age appropriate books, teaching-learning materials and well-trained instructors. Through CBLCs, children are mainstreamed into formal education system, with learning centres serving as an alternative basic education facility within their own communities. The learning centres also serve as a medium to engage with local authorities, community members and parents to raise awareness and participate in their children's education. 
With our continuous and dedicated efforts we aim to help children achieve their full potential. One can also contribute in building a literate nation for a better and brighter future by supporting us. 
Stay tuned to school.careers360.com for more articles and interviews