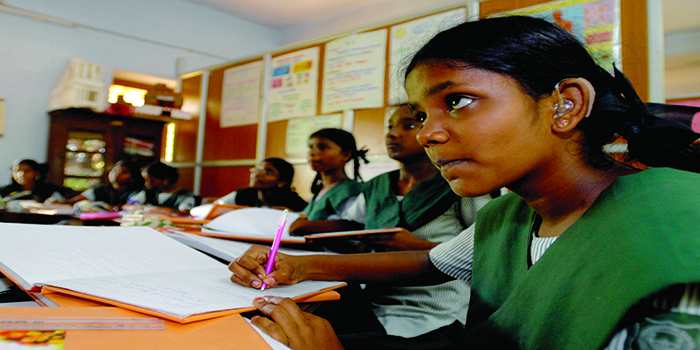 The decision to do away with automatic promotion of students from class 1 to VIII warrants a serious debate on our policies. Is scrapping it a good idea? Read on to know more.
The Union Cabinet has approved scrapping of the No Detention Policy (NDP) in schools till Class 8. As per NDP, a student would not be "failed" and detained up to Class 8. Schools across the country and a large number of State governments have been demanding to abolish this provision introduced in the Right of Children to Free and Compulsory Education Act, 2009 (RTE Act), saying it degraded quality of education.
Questionable move
The Union Ministry of Human Resource Development (MHRD) now plans to introduce a Bill in Parliament to amend the RTE Act to enable States to do away with the NDP, if they wish to do so. Under the new provision, the students need to give a second examination to improve their performance before they are detained. Some of the educators have welcomed the move. "It is a good move. It will encourage teachers to help students to achieve qualifying grades to avoid detention," says Lt. Gen SH Kulkarni (Retd), Director, Mayo College, Ajmer. However, others like Prof. Anita Rampal of Delhi University vehemently oppose the move (See Column alongside).
Will it improve the quality?
One has to wait for some time to see the result of scrapping NDP as it may be implemented only from the 2018 session. Some of the educators are of the view that NDP was aimed at increasing Gross Enrolment Ratio (GER) to give a fillip to education, but it proved counter productive. "This system was introduced with an objective that this would help in increasing the GER. But it has been found that the quality of education got affected after it came into effect. It is important to give child a second chance because it is quite possible that he might have fallen ill or some other reason could be there, and it shouldn't become a reason to hold back that child for a year," said Lata Vaidyanathan, Principal, TERI Prakriti School.
The larger issue
T. S. R. Subramanian Committee formed to suggest recommendations for the New Education Policy was of the view that NDP must be continued for students until class V, while, at the upper primary stage, the system of detention shall be restored. "Detention or no detention is not a major issue, what is important is that we have to look at the larger issue because now the role of the teacher and school becomes more important because if a child fails in a class, it is the failure of his teacher, his school that they have not been able to impart education in a proper manner to that child. So schools need to rework on their strategy," said Vaidyanathan.
NDP has been blamed for large-scale failures in classes XI due to the lack of qualitative and quantitative assessments in junior classes. Sometimes back, the government also made the class X board exam optional. Recently, it has been decided to bring it back from March 2018. The Comprehensive and Continuous Evaluation, a visionary and futuristic system, was introduced to assess a child continuously. It was envisioned to eliminate the need for an examination to promote students to the higher classes but schools failed to implement it properly and the whole essence of issue was lost in transmission. The recent move is expected to arrest the trend. The jury, however, is still out on the issue.