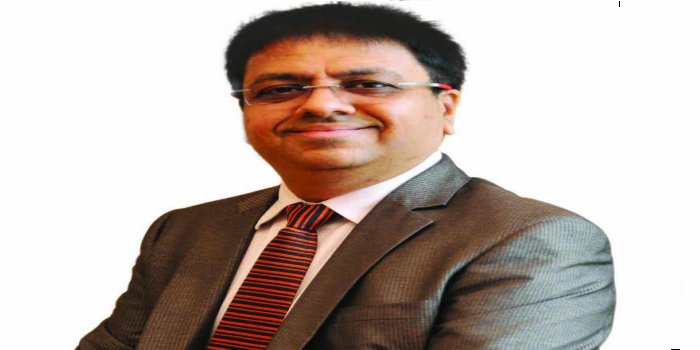 Atul Temurnikar, Co-Founder and Executive Chairman, Global Schools Foundation speaks on importance of making education and assessment student centric. In the interview he also speaks on the evaluation system in education and ways to improve it and how interactive classrooms are helping the next generation with 21st century learning techniques. Read the complete interview below.
Careers360: Do you think Infrastructure provides an edge to schools to provide quality education and facilities? 
Atul: The basic requirement of a school is having a learning space, a learning environment which is conducive for students to get proper education. Infrastructure is part of that requirement. While not all schools have the capacity to provide great infrastructure, they all have the capability to use their existing facilities to provide a great learning environment.
That is not to say infrastructure is not necessary. What schools can do best is make good use of available space to create an infrastructure customized for their requirements and vice-versa, which will help boost a student's learning as well as strengthen the school.
Careers360: With the constant focus on scoring well in exams, students resort to last-minute rote learning. How do you think the concept of 'Zero shortcut' can be taught to students? 
Atul: In this ever changing world, where each coming year brings with it new technologies, new ideas and new way of doing things, the need of the hour is to developing critical thinking and reasoning among students. The emphasis needs to be on teaching kids to be curious, and inculcate the practice of being lifelong learners in students. This would prepare them for economies of the future, especially in the age of Artificial Intelligence and Robotics.
Careers360: What is your view on the evaluation system in education and how can it be made better?
Atul: In addition to academic and aptitude based evaluation, we need to incorporate other elements in our evaluation matrix. For example, we need to teach children the importance of community services and then evaluate them on the basis of their contribution to the community. Or we need to teach them Entrepreneurship and innovation and evaluate them on the basis of each new and unique idea they come up with.
In GIIS, our emphasis is on holistic development of the student through our 9GEMS framework. We nudge students towards developing their personality, practicing sports, having universal values and ethics and shaping a community spirit, besides having academic proficiency. All these additional values will add to the student's learning and make them a well-rounded individual who knows and understands the world around him/her.
Careers360: Interactive classrooms; how is it helping the next generation with 21st-century learning techniques?
Atul: The 21st Century education is student-centric with emphasis on collaboration and creativity. Using tools like interactive classrooms and virtual learning, students can get access to world-class educators and experts around the globe from the comfort of their own classrooms and have brainstorming sessions which will aid their education process. This will not just boost their knowledge but their confidence as well.
GIIS' SMART campus in Singapore has implemented this concept, using dedicated learning commons - areas which will enable collaborative learning.
Careers360: What are some of the technology trends that you see coming in 2018 that will benefit the students of today?
Atul: Data analytics is one area which is high on this list. Technology has progressed to a point where it is possible to capture data in every field with smallest of detail and use it to one's advantage.
In GIIS SMART Campus, we use technology in indoor fields like basketball games, to capture a player's on-field performance, analyze it, break it down and then use the data to enhance their game in future.
We have also been mapping the progress of our students, teachers and school at macro and micro levels - data that is invaluable in terms of knowledge about a student's educational journey, which helps us chart the future progress of the student.