ICSE 10th preparation tips 2022 - Know how to prepare for ICSE 2022 exam
ICSE 10th preparation tips 2022 - Students appearing in the Class 10 board exams must be curious to know how to excel in the upcoming board exams 2022. ICSE 10th preparation tips 2022 will help students understand the right ICSE 10th preparation strategy to follow during the preparations of ICSE 10th exam 2022. For the past two years, online and offline classes have taken a toll on the students.
Latest Updates for ICSE 10th
23 May 2022:

CISCE will conduct the ICSE board exam 2023 only once. Click here to know the details.
Stay up-to date with ICSE 10th News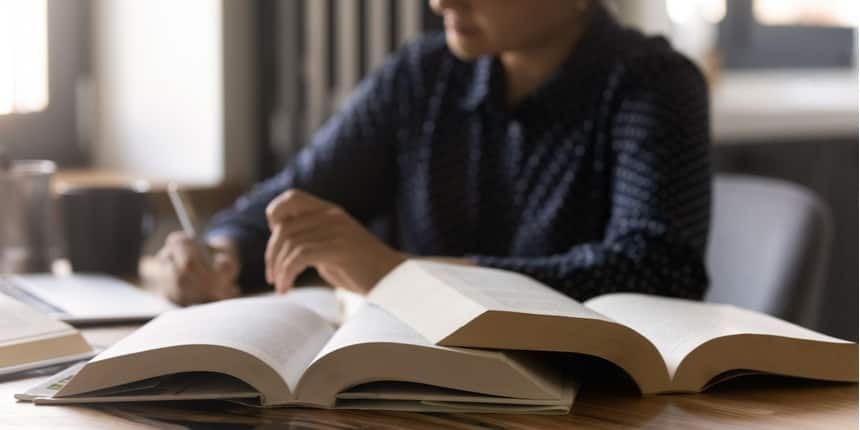 The irregularities in studies, adapting to a whole new study environment, attending classes from home, everything affected the preparation of students. Understanding the complete syllabus is the first and foremost requirement to start the exam preparations of CISCE. Making short notes, clearing the doubts, solving sample questions are some of the important ICSE 10th preparation tips by experts. Read the complete article to get a detailed ICSE 10th preparation guide.
5 min read
Mar 05, 2022
Read More
ICSE 10th preparation tips 2022
Here we are providing a guide for ICSE 10th preparation. Inculcating these ICSE 10th preparation strategy will be really helpful in the exam preparation.
ICSE 10th preparation tips 2022 - Know the syllabus
Students often made the mistake of not reading the ICSE 10th syllabus 2022. Before preparing for the exam, it is a must to know the contents, topics, and sub topics of that particular subject. Especially this year, when the entire syllabus is split into two parts. Students must understand which topics they have to study for a particular term.
The complete ICSE 10th syllabus is available on the official website cisce.org. Students can download the complete syllabus in pdf format. Read the syllabus carefully and understand which topic requires more attention.
ICSE 10th preparation tips 2022 - Comprehend the exam pattern
As per the ICSE exam pattern 2022, the subjects are divided into three groups. The question paper in groups I and II are 80 marks each. While the question paper in group III is of 100 marks. Through the ICSE 10th exam pattern 2022, students can check the question paper design, weightage from each topic, difficulty level of the question paper, marking scheme and other important details.
ICSE 10th preparation tips 2022 - Subjectwise strategy
During the preparation, students often ignore some of the subjects like English, Hindi, or other language subjects assuming them as less important. But in reality, students should clearly understand that all the subjects carry equal weighatge. In fact, language subjects are more scoring subjects, which increases the aggregate marks. Below are some subject wise ICSE 10th preparation tips 2022.
ICSE 10th preparation tips 2022 for Science subjects
Science subjects like Physics, Chemistry, Biology, Environmental studies requires both theoretical and practical knowledge. To prepare for these subjects, students can write down all the definitions, and important points separately. Practice all the diagrams, chemical equations, theorems regularly. Make short notes on important topics. Do not let any doubt be unresolved. Ask teachers or seniors in case of any query.
ICSE 10th preparation tips 2022 for Mathematics
Maths requires practice and more practice and there is no easy way to score more in Maths. Learn all the formulae by heart solve questions from textbooks and other reference books. Keep a check on the mistakes, and on weak areas. The more one practice, the better they will get in this subject, and this is the only key to excel in Mathematics.
ICSE 10th preparation tips 2022 for Social Science
Students need to follow different strategies for subjects of Social Science For History, prepare flow charts of important timelines. Note down and memories all the important events that happened during a particular period.
For Geography, Map practice is a must. Mark the noticeable things of a particular geographical area, make separate notes. Take help from reference books to understand this subject better. To score good marks in Civics, students have to learn the art of answer writing. First, understand the concepts and then check the ICSE 10th question paper and practice the previous year's questions.
ICSE 10th preparation tips 2022 for other subjects
Undoubtedly, subjects like Like English, Hindi, or other subjects are easy to study. But this does not mean that students overlook them. To prepare for these subjects, read the chapter thoroughly, and then attempt previous year's questions or sample papers to know what type of questions are being asked.
Frequently Asked Question (FAQs) - ICSE 10th preparation tips 2022 - Know how to prepare for ICSE 2022 exam
Question: How many hours should an ICSE Class 10 student study?
Answer:
Ideally, a student should study at least for 6 to 7 hours daily without distraction to score well in the examination.
Question: How to score 90 per cent in the ICSE exam in one month?
Answer:
Dedicate all the time for self-study, devise a preparation strategy, and manage you time effectively to score 90 per cent marks.
Question: Is ICSE Class 10 exam tough?
Answer:
With proper preparation, no exam is tough. Students can easily score high marks in ICSE if prepared well in advance.
Questions related to ICSE 10th
Showing 83 out of 83 Questions