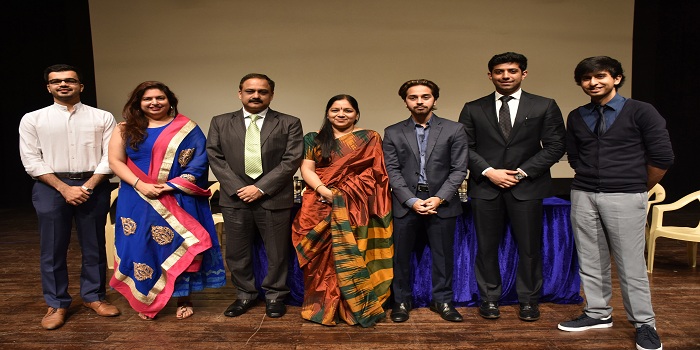 Nirvaan Birla, Head, Business Development, Birla Nirvaan Birla, Head, Business Development, Birla EduTech, in conversation with Careers360, speaks on how physical education and sports can be used as a tool  to enhance students' holistic development. To know more how this will help produce world class talent in sports, read the complete interview with the Business Development Head of Birla EduTech below. 
Interview-
Careers360: What is SPEED?
Nirvaan Birla: Sports and Physical Education & Enrichment Development (SPEED) is a novel and modern venture by Birla Edutech Ltd. SPEED is an enrichment programme that uses physical education and sports as a tool to enhance students' holistic development. The mission is to promote participation by students in unpopular sports in India, such as, volleyball, handball, kabaddi, hockey, and many more. We aim to train the teachers of our schools, specially in rural and backward areas, through our expert faculty, or even to appoint our trainers to some schools, to teach the kids. It is a complete solution for physical education and sports activities for schools. It is a new approach of blending mediums of instructions, sports participation and physical activities. This new approach has been designed after much in-depth research by our well-qualified and experienced team.
Careers360: Why is sports a key element of Birla Edutech's education curriculum for India's schools?
Nirvaan Birla: The current lifestyle of a student has been dominated by the growing popularity of social media, addiction to mobile phones, television and serials. This has made students very inactive. Students benefit in various ways by participating in sports and other physical activities. It gives youth the chance to enhance their physical and social skills. Students can change the monotony of their daily routine with the help of sports and it becomes a useful means of entertainment and stress relief. Sports play a pivotal role in developing values such as discipline, responsibility, self-confidence, sacrifice and accountability. It also helps students develop mentally and become emotionally matured. Apart from these values, sports helps students to stay fit and promote overall health and wellness.
Careers360: How is SPEED going to make a difference to the country's aspirations to produce world-class talent in sports?
Nirvaan Birla: SPEED is a research-based physical education programme from Kindergarten to Grade X, which matches with the Indian education system. By providing age appropriate sports and physical education, we make sure the wellbeing and fitness of the student. We also monitor and share report cards with the students, which include details such as physical fitness parameters and sports skills parameters. With the help of physical fitness parameters such as speed, strength, endurance and flexibility, students can track their improvements over the years and recognize their talent towards a particular sport. We also train the physical education teachers to recognize the unique talent of a student at an early age who may have potential to represent India or become a world champion. We also promote and set up participation of selected students in national and international competitions, providing them the required stage to excel further.
Careers360: How many schools were part of the survey and research?
Nirvaan Birla: Around 200 schools from various states of India like Gujarat, Maharashtra and Chhattisgarh were part of the survey and research.
Careers360: Was any eminent sports person or coach part of the research and development?
Nirvaan Birla: Birla Edutech Research and Development Team took the initiative and responsibility by successfully completing the research and giving the output required for SPEED to come into existence. Sunil Chhetri, one of the most prominent players for the Indian football team, was the brand ambassador for SPEED during initial stages of launch.