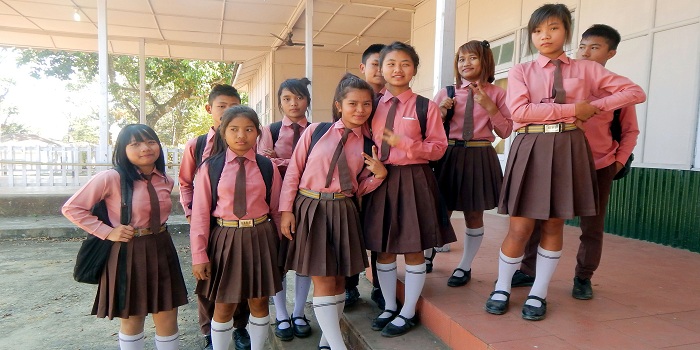 From the Vedic guru-shishya tradition to the globally acclaimed International Baccalaureate Program, the much-maligned Indian schools system abounds in qualities that challenge the Etons of the West. Read on to go deep into the Indian education system.
To say that India's rich cultural diversity and economic highs and lows manifest in myriad ways among thousands of schools spread across its vast territory would be quite an understatement. However, each and every school that excels in academic performance rivals its competitor in such a subtle way that it is near impossible to say which one is better than the other.
It's a Herculean task to assess them even in geographical or academic clusters, let alone individually. What we attempted was to visit school clusters in random and pick and choose schools that stand out from the crowd in academic performance, extracurricular activities or unique teaching methods. What we found was quite amazing. What we couldn't might be spellbinding.
From the experimental Sri Aurobindo International Centre of Education on the sun-kissed beaches of Puducherry to Mahindra United World College of India on the slopes of the Western Ghats in Pune that follows an IB curriculum; and from the hallowed portals of Cathedral and John Connon School in financial capital Mumbai to The Good Shepherd School in Ootty, the way the schools groom leaders of tomorrow is as different as chalk and cheese. However, what binds them all is their passion in inculcating values in the students, helping them develop as well-rounded personalities without compromising even an iota on academic excellence. Here is a set of schools that would make any student proud of his or her alma mater.
https://school.careers360.com/articles/educating-for-new-world
https://school.careers360.com/articles/where-east-meets-west
https://school.careers360.com/articles/raising-global-citizens-local-vision